This Day in Computer History: December 24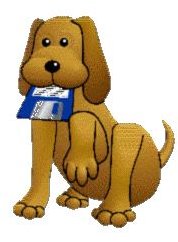 This Day in Computer History
1877
Thomas Edison applied for a patent on a new type of phonograph that used a tin foil cylinder to record and play sound. The device was the first to feature the ability to read write data.
1984
In his FidoNews newsletter, Tom Jennings, founder of the FidoNet network for bulletin board systems, announced that the network had transmitted a message between continents for the first time. This first intercontinental message had been sent from Jakarta, Indonesia and received in St. Louis, Missouri. Messages had already been passed over the FidoNet network internationally, between the U.S. and Canada, just after the network's founding.
1995
CompuServe and Unisys announced that companies developing software that used the Graphics Interchange Format (GIF) would have to henceforth license the technology. After years of using the format free of financial entanglements, software developers would respond to the announcement with a combination of anger and panic. Many open source software projects that couldn't afford to license technologies were forced to remove GIF-compatible features. Many large commercial developers threatened to discontinue its use in protest. As a result, the League for Programming Freedom was formed to protest the abrupt enforcement of the old GIF patents. The organization would be best known for its "Burn All GIFs" campaign. Another result of the announcement was the development of the Portable Network Graphics (PNG) format, which was specificially designed for internet graphics.
1997
Hayes Microcomputer Products, one of the oldest manufacturers of computer modems in the U.S., announced its merger with Access Beyond, another major manufacturer of modems and terminal servers for internet service providers. The resulting company, Hayes Communications, would take both companies public, but in October of the following year, the new company's stock value would plummet from a combined value of twelve dollars a share to only pennies, forcing it to liquidate its assets to meet its financial obligations.
2000
Government contractor Exigent International released a statement announcing that a hacker had accessed systems at the United States Naval Research Laboratory and stolen source code for the Navy's proprietary satellite control system, OS/COMET, which acts as an interface between ground control and U.S. satellite systems. The incident was one of the most prominent hacks of recent years.
2002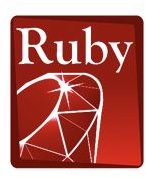 Version 1.6.8 of the Ruby programming language was released.
2005
Version 1.0 of FoX Linux was released in Lite and PRO editions. This first stable version was a free Italian distribution based on the Fedora Core and optimized for i686 architecture.
This post is part of the series: A Chronology of Computer History for the Month of December: This Day in Computer History
This series provides a daily account of what happened on this day in the history of computing and technology. It discusses developments, breaking news, new releases and global implications that occurred as a result of these ground breaking events.