This Day in Computer History: December 23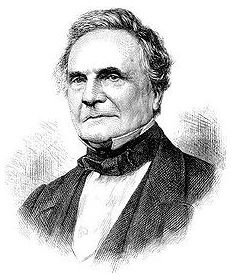 This Day in Computer History
1834
English mathematician Charles Babbage announced his Analytical Engine.
1938
Geophysical Service, Inc. was founded in Delaware. In 1951, the company would become Texas Instruments, Inc.
1947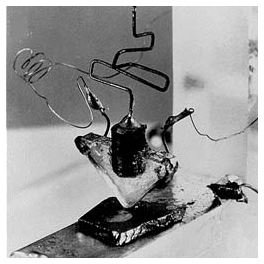 John Bardeen, Walter Brattain, and William Shockley demonstrate the Point Contact Transistor Amplifier, at Bell Laboratories. The very first transistor had been invented decades previously, but never received much attention.
The three scientists connect headphones and a microphone to the prototype transistor, which is about half an inch tall, and the device passes the sound "with no noticeable change in quality." The device has one hundredth the volume of a vacuum tube and is capable of controlling far more electricity and heat than a vacuum tube. The trio would be awarded the Nobel Prize in 1956 for their work, and the transistor would go on to succeed the vacuum tube.
1994
Following an extended legal battle, software developers Netscape Communications, Spyglass, and the University of Illinois come to an agreement regarding the patents governing web browser technology. Under the agreement Netscape would pay $2.2 million in damages and $1.4 million in licensing fees to the other companies.
1996
A hacker calling himself "\StOrM\" defaced the website of NASA's Goddard Space Flight Center.
1997
John Gilmore, co-founder of the Electronic Frontier Foundation, published the source code of Domain Name System Security software containing RSAREF cryptography authentication from RSA Data Security in defiance of National Security Agency (NSA) restrictions. In explanation Gilmore stated that, "Internet publication of cryptography software is considered an export by the US Government, and often requires government permission under the Export Administration Regulations (EAR). But those regulations specifically exempt programs which merely prove that information is authentic (authentication), rather than hiding the information (privacy)."
1998
Ecommerce auction website Priceline.com announced plans for an Initial Public Offering (IPO) in hopes of raising $115 million through the sale of common stock.
2002
A U.S. District Court ordered software giant Microsoft to bundle Sun Microsystem's Java Runtime Environment (JRE) in its own Windows operating system. The same day, Microsoft representatives announced that the company would appeal the court's decision.
2006
EasyPHP WAMP 2.0 beta 1, including the Apache server, MySQL database, and PHP extension, was released under a GNU General Public License.
2007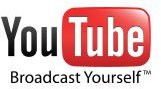 Eighty-one year-old Queen Elizabeth II launched her own channel on YouTube, the video-sharing website operated by internet giant Google. The so-called "Royal Channel" would be used to release her fiftieth annual televised Christmas message. The prior year, her statement had been released via podcast.
This post is part of the series: A Chronology of Computer History for the Month of December: This Day in Computer History
This series provides a daily account of what happened on this day in the history of computing and technology. It discusses developments, breaking news, new releases and global implications that occurred as a result of these ground breaking events.