This Day in Computer History: December 20

This Day in Computer History
1943
Thomas Watson Jr. announced that popular designer Norman Bel Geddes had been chosen to design the case of the Harvard Mark I, the first large-scale automatic digital computer in the U.S. Geddes was well known for his futuristic designs of the GM pavilion of the 1939 World's Fair as well as the cabinets of the widely-sold Philco radios.
1961
IBM introduced its IBM 7040 and IBM 7044 data processing system, which would be among the company's most versatile scientific data processing systems to date.
1973
IBM introduced new versions of its IBM 3741 data station for its IBM 3740 family of data entry systems. The unit allows users to remotely edit information and to write and execute 3741 programs.
1996
Apple Computer announced the coming acquisition of NeXT Software in a deal with a total estimated value of $427 million. Under the terms of the acquisition, Steve Jobs, who had founded the two companies, would rejoin Apple under Dr. Gilbert F. Amelio, but he would eventually reclaim his role from Amelio.
1999
Intel introduced versions of its Pentium III processor in clockspeeds of 750 and 800 MHz, featuring advanced system buffering and advanced transfer cache technologies to boost their performance by means of placing a Level-2 cache directly on the processor die in order to increase the data pathway width to the processor. Price: $803 and $851 respectively, in 1000-unit quantities.
2002
Eight men are charged for allegedly selling fake identification over the internet after police discovered that five convicted felons, including a child molester, had purchased authentic-looking documents from sites operated by the men, including fakeidsite.com and fakeidsource.com. Though the sites in question were hosted overseas the two men in charge were residents of Riverside, California.
2004
The Vidalinux Desktop Project released its VidaLinux 1.1, loosely based on Gentoo Linux.
2005
Tribe.net, which had been widely known for its liberal content policies, announced that it would henceforth prohibit sexually explicit content.
2006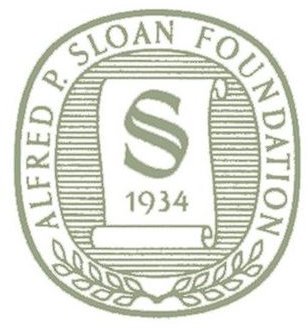 The San Francisco-based Internet Archive announced that the Alfred P. Sloan Foundation had donated a million dollars to its efforts to scan works of literature that had fallen into public domain to be posted online. The organization's Archive served as an open-source alternative to privately-funded book archiving efforts lead by corporate interests like internet-giants Google and Microsoft. The grant would allow the Internet Archive to expand its services to include the collections of major institutions including all the publications of the collections from The Getty Research Institute, John Adams' personal library, Metropolitan Museum of Art, and more. The organization made the announcement shortly after having archived its one hundred thousandth book.
2007
Mozilla Foundation released version 3 beta 2 of its Firefox web browser. Code-name: Minefield.
This post is part of the series: A Chronology of Computer History for the Month of December: This Day in Computer History
This series provides a daily account of what happened on this day in the history of computing and technology. It discusses developments, breaking news, new releases and global implications that occurred as a result of these ground breaking events.