Top Laser, InkJet, AIO Printer Ratings - Bright Hub Collection of Best Computer Printer Reviews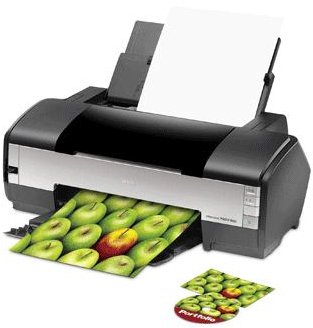 What's the Best Printer for You?
Unless you have an unlimited budget, it's really tough to pick the best overall printer since each make and model is designed to excel in specific categories. So, what we've done at Bright Hub is focus in on some of these major groupings while still keeping price in mind. While people once only narrowed their search to shopping for the best inkjet printers in their price range or top performing laser printers, other needs such as portability, compactness, and photo printing have entered the picture.
If you're not sure where to begin, Neil Henry offers some tips on how to choose a printer that will satisfy your requirements and what you can expect in terms of cost and longevity. He also points out some vital questions to ask when considering specific models and dangers to be aware of when making your choice.
More and more people are turning to wireless solutions for their printing needs, but still don't want to shell a lot out of pocket. In his article Top Five Wireless Printers, Arnold Zafra takes a look at several wireless printing options that all perform superbly and stay
under that $200 price cap.
In Top Three Photo Printers, Arnold turns his attention to devices of interest for the photography enthusiasts out there. Once again, Arnold has kept his selections to those printers in a moderate price range that still manage to print out high-quality photos. The Epson Stylus Photo 1400 is one printer that made Arnold's list, and it also impressed Cindy Marcelle with its stunning output. However, if you're really trying to kill a whole flock of birds with one stone by looking for a photo printer that also has all in one functionality and a price tag of under $100, the HP Photosmart C4480 is a good place to start your search.
Are you on the go a lot and more interested in a compact printer that you can easily pack up and take along with you? Definitely check out Neil Henry's Review of Best Portable Printers. Neil includes a wide range of models in this review, and he carefully points out both the good and bad characteristics of each one.
Although it may be just a wee bit too big for most people to consider it portable, the HP LaserJet P1007 still qualifies as a hard-working compact printer with a very impressive printing speed. Speaking of the LaserJet series, ever wonder how a laser printer works? John Garger explains the whole process.
As laser printers have continued to come down in price over the years, it's now possible to buy the same top-notch quality models for the home, as you would for the office. Two excellent choices in this category are the Dell 2130cn color laser printer and the Brother HL-2035 mono laser printer.
What if you need more than just a printer and would prefer to invest in a device also capable of scanning and faxing? Instead of lumping the various all in one printers into a single category, Neil has separated out the budget models from some of the pricier alternatives: Review of Best Multi-Function Printers under $250 and Top All in One Printers of 2008 under $500.
This is just a sampling of the many printer guides and reviews available on Bright Hub's Hardware Channel. If you're looking for more detailed information on a specific model or just want to read up on the latest and greatest entries into the computer printer market, be sure to take a look at our most recent printer updates where new reviews and maintenance tips are added on a regular basis.