Five Top Computer Gadgets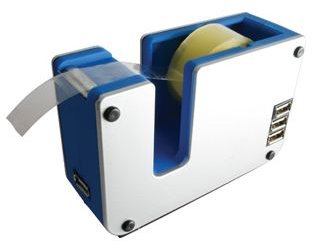 USB Sticky Tape Dispenser
You might say who needs a tape dispenser nowadays? And who would even think of creating a USB tape dispenser? Well, believe it or not, there is an actual a USB Sticky Tape Dispenser, and we find it cool to have such a gadget that does not only dispense sticky tape but serves as a USB Hub as well. This USB sticky tape dispenser features USB 2.0 connectivity, has 4 USB ports, 480mbps transfer speed, and most importantly it is self powered, meaning you won't need a separate power supply. This nifty gadget will set you back around $51. And, yes, it comes with one roll of sticky tape, too.
LaCie CurrenKey Coin-Shaped USB Keys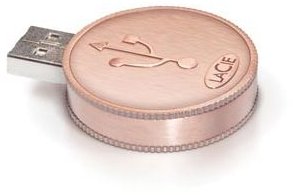 The next item on our coolest computer gadgets list is fairly new - the CurrenKey coin-shaped USB keys, designed specifically to turn a few heads aside as well as function as a portable storage device for your files. Actually, it's just a USB flash drive that has a storage capacity of 4GB for the copper coin and 8GB for the one with the silver coin design. The copper coin USB flash drive will set you back $19.99, while the silver coin USB flash drive will cost you $29.99. This USB key is backward compatible with USB 1.1, allowing you to use it with any computer. And, did we mention that this cool computer gadget was made by LaCie, a well-known storage device maker?
MSC-500 Mouse Scale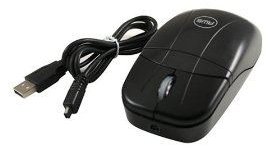 Alright, here's another weird, and yet cool, computer gadget - the MSC-500 mouse scale. Again, whoever thought of combining a computer mouse and a precision scale must be out of his mind but yet, we would have to admit he is as cool as his creation. The MSC-500 mouse scale serves as both an optical mouse and a precision pocket scale. The weighing scale is made of stainless steel and can operate independently through its internal USB rechargeable battery. If you think you can find a use for a weighing scale while working on your computer, get ready to shell out around $59.95.
Bajca Emoticon Keyboard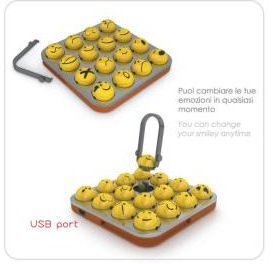 I'm beginning to believe that this list is more about the weirdest computer gadgets than the coolest ones. Anyway, our next item could be the weirdest computer gadgets that you and I might encounter. It isn't your usual keyboard for the simple weird reason that its keys are comprised of emoticons. It should come in handy though, especially if you keep on forgetting those Ascii characters to form a particular emoticon. If you think that this all there is to this Bajca emoticon keyboard, wait until you hear that you can also remove those emoticons and combine them together with a string to make a cool necklace, bracelet, or other kind of jewelry. Now, isn't that cool? Unfortunately, there's no word yet on when this cool computer gadget will be available.
Laptop Cool Table from Arbella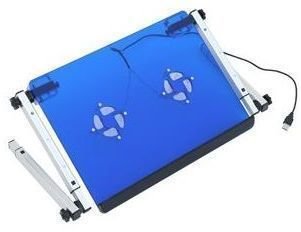 Now this item certainly deserves to be called one of the coolest computer gadgets. We know that the idea of turning your laptop into a desktop sound ridiculous. After all, why would you want to turn your laptop into a desktop anyway? Bu then, there are times when we really need a good table to place our laptops when working. And this laptop table could be your best bet. It's portable and foldable, so you can bring it anywhere together with your laptop. It's sleek-looking and could turn some heads around when you're using it. And it comes with a built-in USB fan to help cool your laptop. This laptop cool table will set you back $49.95.
Want to find the Managing Editors Picks for the Top 5 Technology Gadgets of 2008? This article will show you what made the list.