Top High Performance Hard Drives - Fastest & Best HDD Money can Buy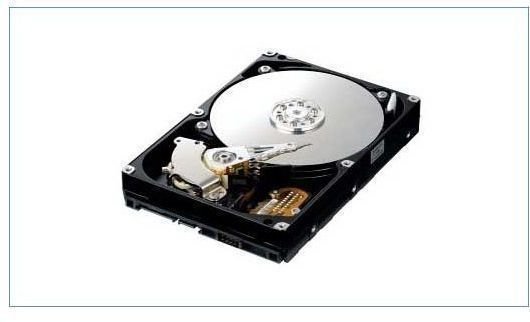 3. Samsung Spinpoint F1 Series
Price: 1TB Drive at $129.99 on Newegg as of 12/03/08
Samsung is a relatively new player on the internal hard drive scene, but their new offerings have gained a great deal of critical attention, and for good reason. Samsung's Spinpoint F1 series, which comes in a variety of capacities, is their flagship product, and is easily the best value available in the hard drive market today. This is particularly true in the case of the 1TB hard drive.
In tests, the Samsung Spinpoint hard disks rarely finish first. That said, they consistently rank in the top quarter on most tests. This makes it one of the most reliably quick hard disks available today. The Samsung Spinpoint's high level of performance is sweetened by the large capacities available.
But what really makes the Samsung stand out from the crowd is its price. The Samsung Spinpoint F1 1TB can often be found for under $100 dollars on sale, and is typically $120-130 otherwise, which is an outstanding price for any terabyte hard drive this quick. If you want a fast, high-capacity Hard Drive, but don't want to pay top-dollar, than the Samsung Spinpoint F1 is the drive to buy.
2. Western Digital Caviar Black Series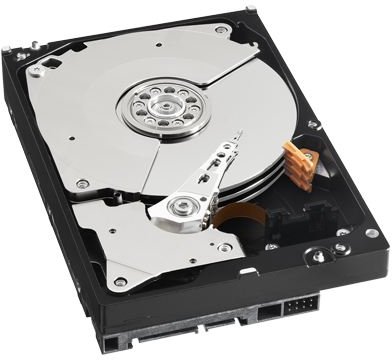 Price: 1TB Drive at $109.99 on Amazon as of 12/03/08
Western Digital is the most respected name in the hard drive industry, but to the bafflement of many fans, they failed to offer a 7200RPM hard disk in the 1TB capacity for some time. This has now changed, as Western Digital debuted (along with a new naming scheme) the Western Digital Cavier Black series of 7200RPM hard drives, a series which includes a one terabyte drive.
The Caviar Black series of hard drives are built for performance, with no exceptions, and they do not disappoint. While the Samsung Spinpoint drives offer reliable performance, one area where they falter is in random access benchmarks. These benchmarks test how well a drive will perform when asked to read multiple files which are not located near each other on the disk. The Samsung is poor in these tests, but the Caviar Black series doesn't miss a beat. As a result, the Caviar Black series drives are among the fastest available today, and the Caviar Black 1TB drive is the fastest terabyte drive money can buy.
Granted, Western Digital's Caviar Black drives tend to cost more than Samsung's Spinpoint line of products. But Holiday sales on these popular drives have often put them at prices equal to or lower than competing terabyte drives, and they also offer much quicker read and write times in some situations, which means that while you may get less capacity for your dollar, their performance value is even better than what can be found in the Samsung Spinpoint series.
1. Western Digital VelociRaptor Series
Price: 300GB Drive at $229.99 on Newegg as of 12/03/08
When it comes to Hard Drive performance, the Raptor name is legendary. Once it signified Western Digital's line of high-performance 7200RPM drives, but it is now used, with a Veloci- prefix, for their new 10,000RPM offerings. The VelociRaptor series is unique, because Western Digital is the only company that offers 10,000RPM hard drives for the consumer market.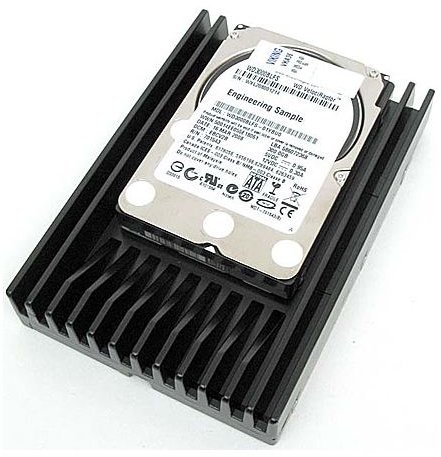 What that translates to is performance that leads the pack in the majority of tests. Because the VelociRaptor drives can spin faster than other hard drives, more data can be read off them at a time. This means that they perform very well when creating files, installing new programs, or completing any other task that might cause a drive to spin up for an extended period of time. The VelociRaptor line-up is also well known as a gamer's hard drive, and for good reason, as the VelociRaptors are better at loading game levels and content than any other drive on the market.
All of that performance does come at a price. The 150GB VelociRaptor costs around $175 dollars on-line, which makes it more expensive than most terabyte drives, but still a far better deal than Solid State Drives. But if you simply must have the fastest drive available today, you'll find no better choice.