A Review of the Top Laptop Bags for Kids, Teens, and Young Adults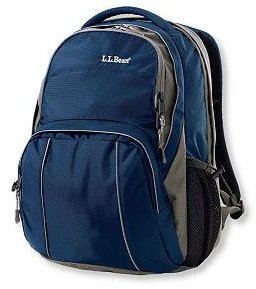 Quick Load Day Pack by L.L. Bean - $50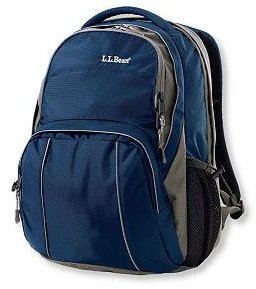 Let me start by saying that I have always purchased my backpacks, messenger bags, and laptop cases from L.L. Bean. Both my mother and step-mother bought them for my siblings and myself when I was a kid, and I will buy them for my children as well. If you're looking for a great plain-old back pack for your kids, this is it and then some. The L.L. Bean Quick Load Day Pack comes in black, night, mountain red, and stem green. Padded computer pocket and ergonomic padded straps keep you and your computer safe.
Quick Load Messenger Bag by L.L. Bean - $50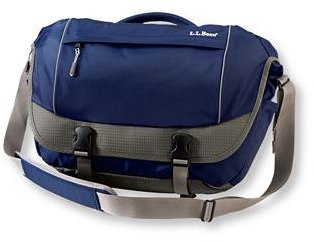 This is one of the most durable and affordable messenger bags I've ever seen. My partner used this bag while he was in college and loved how it kept everything protected, organized, and at reach. The L.L. Bean Quick Load Messenger Bag is the no frills cousin of the L.L. Bean Heatwave Messenger Bag. It comes in black, mountain red, night, and stem green. It has a padded computer sleeve and ergonomic strap and, like all L.L. Bean backpacks, the Quick Load Messenger Bag can be monogrammed.
Super Shockwave Pack by L.L. Bean - $69.50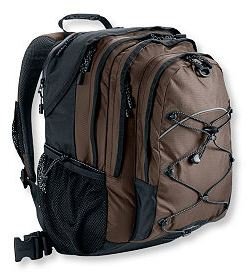 This is the king of all backpacks. It is tough, durable, and designed for students who need to pack it all. I'm serious – my brother, who is in 9th grade, uses and abuses this bag and it takes it time and again. The Super Shockwave Pack comes in black, brown, citron, clay, midnight blue, mountain red, night, orange pekoe, rustic purple, stem green, as well as black and carnation plaid and has lots of room for everything needed for a full school day.
Oakley Computer Bag 2.0 by Oakley - $150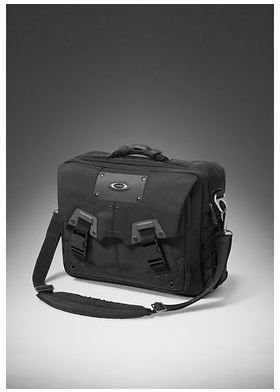 I polled my friends and family for their top laptop backpacks and the Oakley Computer Bag 2.0 was rated the best top of the line laptop bag amongst college males. I was very happy to have the chance to peek into one while researching this article and it has everything! There is room for all your cables, compartments for phones, handhelds, music players, and even CDs. It can be worn as a messenger bag or carried as a briefcase.
Acme Made Eco Stripe Slim Cargo Laptop Bag by Acme - $180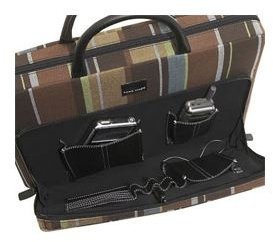 I have a former boss and dear friend that is a green warrior and gadget enthusiast, and she recommended this is beautiful laptop bag for the best environmentally friendly laptop bag. It has bold stripes, large pockets, and a leather strap. But what we both really like about this laptop bag is that it is made out of 100% recycled textiles. Now that's what I call style for a greener world!
This post is part of the series: Top 15 Laptop Bags for the Whole Family
Getting everyone on your holiday list a laptop bag is made easy with this review of the top 15 laptop bags for the whole family. Includes laptop bags for men, women, kids, teens, and young adults.