A Review of the Best Laptop Bags for Women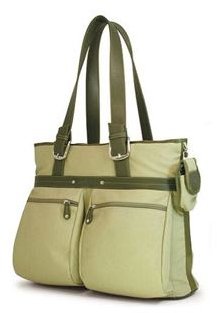 Top 4 Laptop Bags for Women
Mobile Edge Casual Laptop Tote by Mobile Edge - $80
I met a busy mother of infant twins while washing my hands in the ladies room of the ski resort. She carefully balanced her daughter on one hip while skillfully changing the diaper of her son. Her huge tote bag that was a creamy eggshell white and seemed to carry everything. I was amazed as she pulled out powder, wipes, and a small treasure chest of toys, snacks and pacifiers. I had to ask. "Ma'am, is that a laptop I see hidden down there?" She was more than happy to tell me all about her new Mobile Edge Casual Laptop Tote, where to buy it, and how amazingly roomy it was. I had to agree.
Barrington Leather Laptop Briefcase by McKlein - $245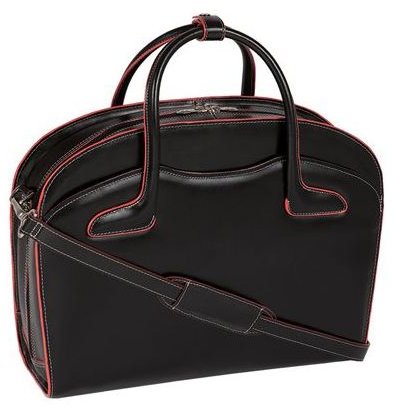 The red of her Cosmopolitan matched her lipstick, earrings, shoes, and the red trim of her black Barrington Leather Laptop Briefcase. I had seen this bag before. It was made by McKlein and I was envious of this woman in red as she pulled out a cute Sony Vaio Tablet from her Barrington bag.
Rutherford Leather Laptop bags by Elif - $340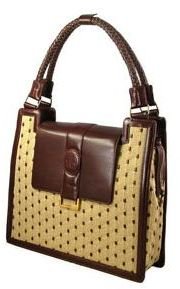 This laptop bag disguised as a purse is the James Bond of women's laptop bags. I had to see it to believe it but it's true – this bag has a compartment that keeps a laptop up to 15 inches in size safe and sound. This is the perfect accessory for any sharp dressed business woman with its timeless brown leather design.
Mobile Edge Ultra Tote Suede Laptop Bag by Mobile Edge - $214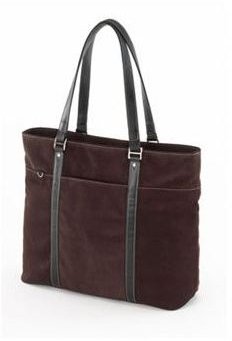 As you can tell, I'm a sucker for a good tote bag. They are big, they fit everything, and they are easy to access. When I saw the Mobile Edge Ultra Tote Suede laptop bag for the first time I had to touch it. It's soft, chocolate colored, suede is a perfect shell for your laptop and all its accessories.
This post is part of the series: Top 15 Laptop Bags for the Whole Family
Getting everyone on your holiday list a laptop bag is made easy with this review of the top 15 laptop bags for the whole family. Includes laptop bags for men, women, kids, teens, and young adults.