Holiday Shopping Guide: Five Best Budget Laptops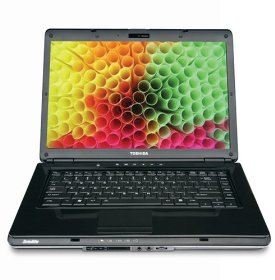 Toshiba Satellite L305-S5907 15.4-inch Laptop ($685)
The Toshiba Satellite L305 is available in two variants and offers a slew of features at a very affordable price. If you are on a tight budget but are in need of a decently powerful machine with the Toshiba brand, then this machine is for you. You'll certainly enjoy watching movies, playing games, and viewing your digital photos with its 15.4-inch display. Its dual-core processor combined with its powerful memory enables you multitask with ease. In addition, family members would surely enjoy this laptop's real-time voice and video capability for staying in touch with friends, family members, and co-workers.
The Toshiba Satellite L305-S5907 laptop will set you back only $685. For that price you'll get the following features and specs:
Windows Vista Home Premium
2.0 GHz Intel Pentium Dual Core T3200 CPU
4GB DDR2 Memory
Mobile Intel GL40 Express Chipset
320GB Serial ATA HD
DVD SuperMulti plus Drive
15.4-inch diagonal widescreen Trubrite TFT LCD (1280x800)
Webcam
WiFi 802.11 b/g/n
5.49 kgs
HP Pavilion DV4-1120US 14.1-inch Laptop ($691.99)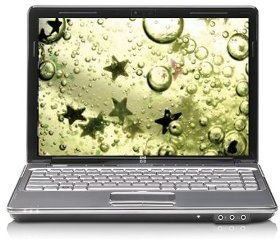 Before we go into the specs and features of this HP Pavilion laptop, it would rather be better describe its design and form factor first. This laptop boasts of fluid, modern lines and a metalized finish with high-gloss HP Imprint finish characterized by onyx and chrome. What this simply means is that this laptop was built to be durable. The laptop's form factor is further complemented by a color-matched keyboard and touchpad. To put it simply, the HP Pavilion DV4-1120US is a great laptop inside and out. Now it's time to look into the inside part. Since this laptop belongs to the HP DV laptop series, it features Quickplay which enables quick access to DVDs, videos, photos, music, karaoke, games and Internet TV. It also features an HDMI port for watching movies in HD quality. HP also throws in an extra dual headphones jack and remote control to complete the multimedia experience for those who buy this laptop. In case you're dying to know the specs and features of the HP Pavilion DV4-1120US laptop, here is a quick rundown:
Windows Vista Home Premium SP1
Intel Core 2 Duo Processor T5800
Intel Graphics Media Accelerator 4500MHD Share Graphics Memory
4GB DDR Memory
250GB SATA HD
LightScribe SulperMulti 8X DVD Double Layer Support
WiFI 802.11 b/g/n
5.18 lbs.
Compaq Presario CQ50-130US 15.4-inch laptop ($536.51)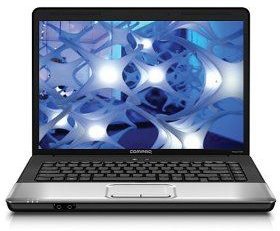 If you're budget falls on the sub-$600 price range, then this Compaq Presario laptop could probably your best bet. The Compaq Presario CQ50-130US 15.4-inch laptop features an iconic touchpad design and sleek-looking touch control panel with glossy black imprint finish. It's palm rest and touch pad area are covered by a silver panel. And like all other Compaq Presario laptops, the CQ50-130US was designed specifically to run Windows Vista flawlessly and to make full use of its features. This resulted to the laptop's intuitive system controls, powerful search and organization tools and stronger online security. In terms of specs and features, we're looking at:
Windows Genuine Vista Home Premium with SP1
Intel Pentium Dual-Core Mobile Processor T3200
Intel Graphics Media Accelerator 4500MHD
2GB DDR2 Memory
160GB SATA HD
LightScribe SuperMulti 8x DVD R/RW with Dual Layer Support
Wi-Fi 802.11 b/g/n
2.9 kgs
Sony VAIO VGN-NS1353/W 15.4-inch Laptop ($789.99)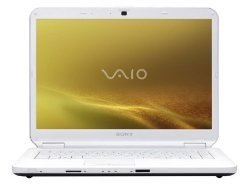 Who would have thought that Sony is capable of coming up with a sub-$800 laptop? Well, this one almost hit the mark but manages to stay within the $700 price-range. And since it is a Sony VAIO laptop, it suffices to say that this machine certainly looks sleek and sophisticated. The Sony VAIO VGN-NS1353/W 15.3-inch laptop was made to withstand normal day-to-day use. It is loaded with all the tools that you would probably need for your daily computing needs. Portability-wise, this laptop is easy to carry and was built for mobile use.
Here's a quick rundown of the specs and features of the Sony VAIO VGN-NS1353/W laptop:
Windows Vista Home Premium
2.0 GHz Intel Core 2 Duo T3200 Processor
15.4-inch widescreen LCD with XBRITE-ECO technology
3GB RAM
250GB HD
Built-in camera and microphone
4.4 kgs
MSI GX630-028US 15.4-inch Laptop ($799.99)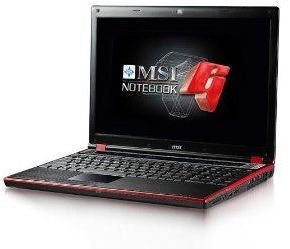 If you're on a tight budget and yet still want a relatively powerful laptop which can answer your gaming needs, then the MSI GX630-028US 15.4-inch laptop might be a good consideration. Missing the $800 price range by a dollar, this machine offers decent power - enough for your gaming activities as well as other standard computing needs. Since MSI is touting this as a gaming laptop, it would naturally have an nVIDIA GeForce graphic card. More specifically, this laptop is packed with the nVIDIA Geforce 9600M GT 3D graphic cards. That is enough to make you excited if you're a heavy gaming fanatic. For its design and form factor, this laptop features a well crafted design and form factor which would make you feel proud of owning it. Its outer body is designed with the patented MSI ingenious flame design which is common among its gaming laptop units. The laptop's base has a selected aluminium material in the exterior. In addition, the MSI GX630-028US also features an aerodynamic touchpad design, a black mirror plate base with red linings for accent. Now for its features and specs - take a gander at the following:
Windows Vista Home Premium
2.0 GHz Athlon Dual-Core nVidia Gfo9600 GT
15.4-inch WSXGA+/WXGA ACV Display (1280x800)
512MB Geforce 9600 Graphics DDR3
4GB Memory
250GB HD
Built-in Gigabit Ethernet LAN
Bluetooth V2.0+EDR Digital/Analog 5.1
Dolby Built-in DVD Super Multi Drive
2.0 MP Webcam
2.67 kgs