Get an Overview of your Hard Drive Space Usage with TreeSize Free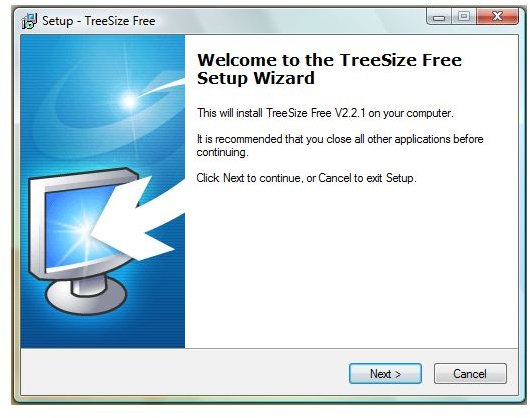 Installation
If you haven't done so already, create a Downloads folder on your drive. By saving the installer there, you won't have to search for it later on. Now go to https://www.jam-software.com/freeware/index.shtml and under the TreeSize Free 2.2.1 description, click on the Installer button to download the setup file. Double-click on this setup file to launch the installation process.
It's quite a simple procedure, 5 steps and you're done.
Click Next on the first screen.

Accept the Freeware License Agreement of JAM Software GmbH and click Next.
Select the directory where you want to install TreeSize Free. Unless you have multiple partitions where you install your program files, you can just leave the default location text there and click Next.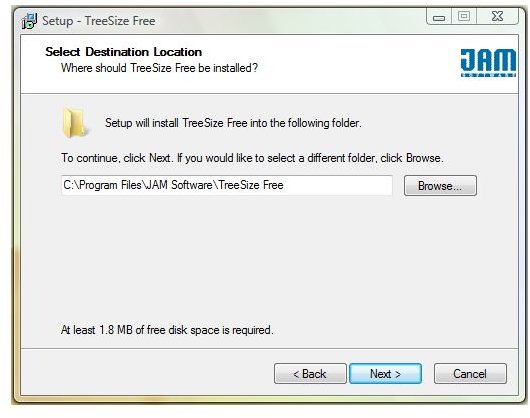 Check the boxes of the addtional tasks that you want setup to perform. The first two are checked by default. I suggest leaving the first box checked, as it activates the useful context menu function, allowing you to scan your drives and folders without the need to open TreeSize Free beforehand. You can always activate or deactivate that function later from the Options menu of TreeSize Free. I opted for a Quick Launch icon because I prefer having my shortcuts on my taskbar instead of my desktop. Click Next.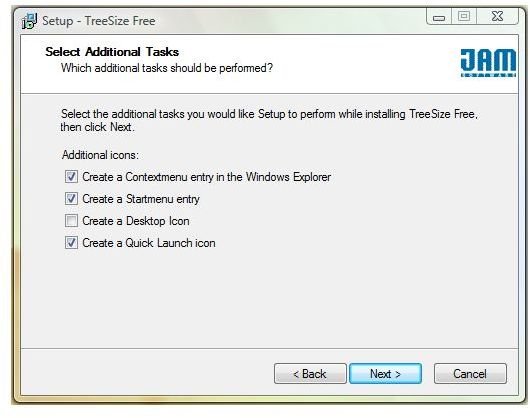 Click Yes and then Finish to reboot you computer.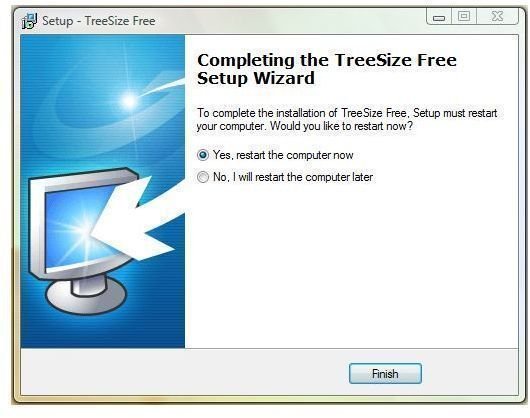 Once your computer has rebooted, you're ready to scan your hard drive and folders.
Scan for space
You can initiate a scan by right-clicking on drives and folders and then TreeSize Free (if the context menu function is active), or by opening up TreeSize Free first, and then selecting the drive or folder of your choice. I especially like the Scan menu, which has a clickable list of all your hard drives, disc drives and most recently scanned folders. You can set up one or more file filters for your results, before or after a scan. If done after, the program will refresh the results automatically. This program is blazing fast: it took 20 seconds to scan my 35 GB Windows Vista partition.
The results are in, what's next?
Let's take a look at my C: scan results.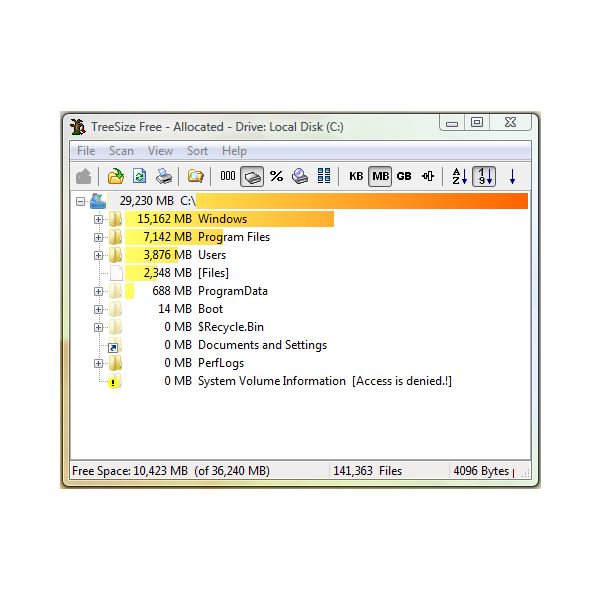 I see that I could search for unneeded files in my users folder and at the root level. I have Windows setup the way I want, and the programs I currently need are installed, so I don't see those folders changing much.
If your scan shows you folders you want to get rid of, you can do so right within TreeSize Free. You can't delete individual files though, as its a limitation of the free version. You have to upgrade to the professional version to do that.
I chose to display my test scan results in MB of allocated space, sorted by size. As you can see on the toolbar, there are many other display options for your scan results, including file count and item sorting by name. There's even an option not to sort the results. I think that such an option, in addition to sorting items by name, defeats the main purpose of such a program which is to clearly show which folders take up the most space (in order, whether ascending or descending).
To keep track of your scans, you'll have to produce a report. The free version of TreeSize doesn't have an automatic logging feature. Why would you want a scan report you may ask yourself? The main reason I see is to compare the results, to see which of your folders vary the most in size. Producing a report is very easy to do. Once your scan has completed, click on File > Print report. Select the printer, adjust its properties if you want, and click OK.
Conclusion
TreeSize Free has allowed me to save gigabytes of data, so despite its limitations (no log feature, can only delete folders), I'm really glad I found it. At the moment I don't have a need for the professional version of TreeSize, plus I find its price a bit steep for my taste ($49.95). If you have a full network of computers though, the enhanced scanning and reporting features of TreeSize Professional could come in handy.