Do You Need the Core i7 CPU for Professional Applications: Graphics, Audio/Video Editing, or Research?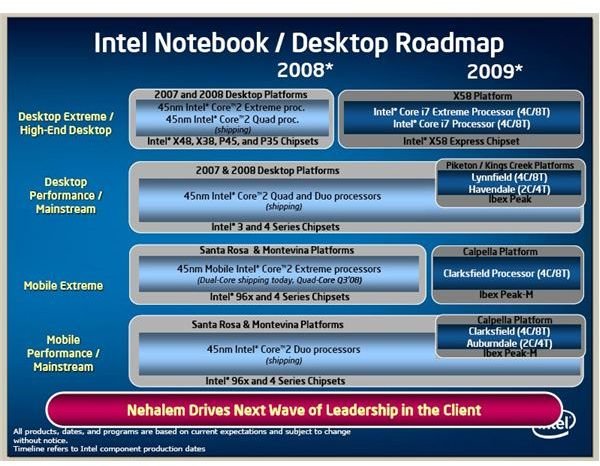 Pros Have A Lot to Gain
Professionals in these fields should find room in their budgets for new X58 based computers with i7s as soon as they can can. Whether you use intense arithmetic strictly for numerical reasons, to generate 3d renderings, perform CFD, CAD or so on, these processes are particularly well suited to multi-threading. Furthermore, the specialized, expensive software used for these purposes is highly optimized for the most modern processors.
If you can only afford the 920 at around 300 USD, even it will give you slightly better performance than a QX9770 that costs over $1400. Granted, you will need a new (and expensive) motherboard and possibly some new (and expensive DDR3) RAM, but that won't add up to $1100. Furthermore, you are in a solid position to upgrade the CPU as time goes on.
Amateur's Envy
Even if you are editing your family's home movies instead of a soon to be released Hollywood blockbuster, you still have a lot to gain from Core i7. Of course, you might not have a Hollywood budget. Avid amateurs in fields this article discusses will want Core technology in their next computer. Depending on how avid, they may even consider buying that next computer a little sooner than originally planned.
If keeping money in your pocket is the name of the game though, hang on to your Core 2 or Phenom platform. By this time next year, mainstream and performance Core CPUs using an LGA 1160 socket on the Ibex Peak platform should be coming out (see Intel's roadmap at right from a presentation by Stephen L. Smith). They'll let you get at a lot of that multi-threaded goodness on $150-200 motherboards instead of spending $350-400 on an X58 platform. The CPUs themselves will also be a good deal cheaper.
Should you presently need a new computer, but aren't ready to dig deep enough into your bank for Core i7, you can save some money with the older platforms. Take advantage of the tumbling prices around the corner; moving up to faster Core 2 Quads (or AMD's 45nm Phenoms) as they come into reach; and holding off on your Core purchase for 2 or more years. This will also save you hundreds of dollars on memory if you stick to DDR2 instead of DDR3.
Our next article looks at what gamers should do in the face of Core i7.
This post is part of the series: Core i7 and X58: Nehalem and Tylersburg Hit the Streets
Intel's new microarchitecture has been talked about for a long time. The time has come to really see what it is all about, how much better it is, who should get it, and where to it.