Best Photo Printers - Buying the Right Photo Printer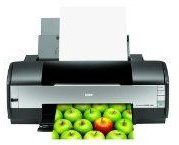 Epson Stylus 1400 Photo Printer
The Epson Stylus 1400 is a good photo printer that produces standard 4-by-6-inch photo prints of up to 5760 x 1440 dpi resolution in clear and vibrant colors in less than one minute and 8-by-10 photo prints of the same quality in less than two minutes. It even allows you to produce enlarged photo prints up to 13-by-19 inch and t it can do so without altering the quality of your photos. This photo printer's secret? Six individual "Claria Hi-Definition" ink cartridges protect your photos from smudges, water, scratches, and fading. Six-color advanced micro-Piezo ink jet print heads make optimized photo printing possible. So, Epson assures you that your photo prints could last for as much as 200 years in photo album. This Epson photo printer also features PC-free printing from your digital camera and mobile phone camera via PictBridge. The Epson Stylus 1400 photo printer will set you back $289.39, and it comes with several high-capacity ink cartridges including cyan, magenta, yellow, light cyan, light magenta and black.
Canon PIXMA iP3500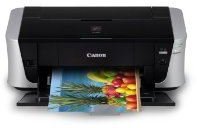 The PIXMA iP3500 produces 4-by-6-inch borderless photo prints in about 47 seconds. It also allows you to print directly from your digital cameras, DV camcorders, and even camera phones with "PictBridge" technology. This Canon photo printer also features a dual paper tray that allows you to store both plain and photo paper. Its maximum photo print resolution is at 4800 x 1200 dpi in laser quality prints. Aside from the standard 4-by-6-inch photo print, the PIXMA iP3500 also allows photo printing in 8.5 x 11 inches paper sheet from your 4x6 photos without distorting the image. It also boasts of 320 Black nozzles, 512 each cyan and magenta nozzles, and 256 yellow nozzles. Two-picoliter ink droplets enable auto-image fix. The Canon PIXMA iP3500 retails for $94.97 and the package comes with PGI-5 pigment black ink tanks and CLI-8 cyan/magenta/yellow ink tanks.
HP Photosmart A626 Compact Photo Printer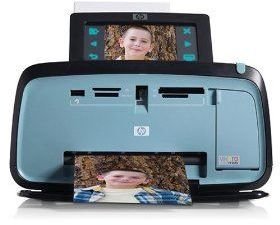 Like the previous photo printers on this Top Photo Printer list, the HP Photosmart A626 compact photo printer also allows you to print lab-quality four-by-six and five-by-seven photos using a computer or directly from your digital camera. It even allows you to edit and view your photos and navigate through the printer's menu using its 4.8-inch touchscreen display. A unique feature of this HP photo printer is that it allows you to print scrap-book ready photo prints complete with captions or any other messages. You can do this using a supplied stylus. It also features preloaded personalized greeting card templates with a facility for adding messages, graphics, and other customization tools. Even sweeter is the fact that you can remove red-eye and enhance your photo's subject before printing. Other features of the HP Photosmart A626 photo printer include support for various memory card formats, up to 4800x1200 dpi print resolution, printing speed from 39 to 78 seconds depending on print quality, and a tri-color cartridge. The HP Photosmart A626 compact photo printer will set you back $162.17.