This Day in Computer History: November 10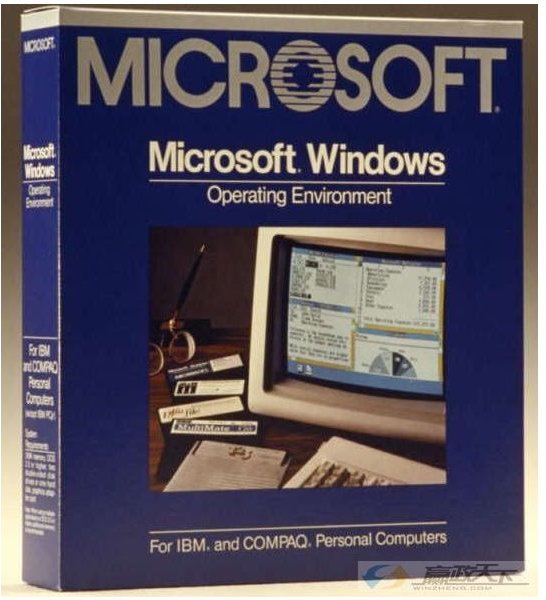 This Day in Computer History
1983
Fred Cohen presented the first documented virus in history to the attendees of a security seminar. In a paper he published a year later, he defined a virus as "a program that can 'infect' other programs by modifying them to include a … version of itself." The initial virus he created was written for a VAX11/750 running Unix.
At the Helmsley Palace Hotel in New York City, Microsoft's Bill Gates introduced Microsoft Windows for IBM computers. The system, which was trotted out in what was widely held to be the most elaborate product launch in software history, provided an extension to the market-dominating, but somewhat archaic, MS-DOS operating system. It introduced extensive graphical elements to the system, including drop-down menus, mouse support, and window tiling. Plus, Windows 1.0 introduced a number of features of deeper significance, including the ability to transfer data between applications, and the ability to run multiple unrelated applications simultaneously. Though the system's target date was initially April 1984, it won't be released until November 20, 1985. Price: US $100.
1997
Apple Computer released the Power Macintosh G3. The system was available with either a 233 or 266 MHz PowerPC 750 processor, a 66 MHz system bus, a 512KB cache, 32MB SDRAM, a 4GB hard drive, and a 24X CD-ROM drive. Price: US $1,999.
Hewlett-Packard released the HP 360LX handheld computer, featuring a Hitachi 60 MHz SH-3 processor, 8MB RAM, and 10MB ROM. It ran on the Windows CE 2.0 operating system. Price: $699.
Hitachi announced the 200 MHz SuperH SH-4 processor. Price: US $40 in quantities of 10,000.
IBM announced that it had developed the world's highest capacity desktop PC disk drive. The 16.8 GB IBM Deskstar 16GP hard drive featured Giant Magnetoresistive (GMR) heads no larger than the head of a pin, a major advancement over standard magnetoresistive heads.
WorldCom and MCI Communications announced their merger. Valued at $37 billion, it was the largest merger in U.S. history. The new company would be MCI WorldCom.
Yahoo! announced that it had twenty-five million registered U.S. users.
1998
In the fourth week of Microsoft's anti-trust trial, an Intel executive testified that Microsoft threatened to withdraw its half billion dollar investment in chip development from Intel unless Intel abandoned certain software projects that might have potentially threatened Microsoft's market dominance.
1999
Apple Computer released Mac OS X (DP2).
Silicon Graphics released IRIX 6.5.6.
2000
Russian hackers Alexey Vladimirovich Ivanov and Vasiliy Gorshkov were arrested in Seattle, Washington after being lured into the U.S. on the false pretense of a job interview at a non-existent tech company by the F.B.I. The pair were charged with computer fraud, conspiracy, extortion, and hacking as part of a crackdown on the proliferation of foreign hackers running attacks inside U.S. borders.
2001
Apple Computer released the first iPod. It featured a 5 GB capacity. Price: $399.
Netscape Communicator Version 4.79 was released.
2002
Apple Computer released Mac OS X 10.3.1.
2005
The Stinx Trojan was first discovered in the wild. Stinx was the first virus discovered that exploited installations of the rootkit that the Sony-BMG record label had used as a digital rights management (DRM) system. The trojan, which was a variant of the Breplibot Trojan, infected systems with the rootkit installed and created a local copy of "$sys$drv.exe" in the Windows system directory, which would install an IRC backdoor to the computer. Because the controversial Sony rootkit masked files with names beginning with a "$sys$" prefix, the backdoor would go undiscovered by traditional antivirus software. Stinx was transmitted as an attachment in spam purported to have been sent from a business magazine.
2006
The TorrentSpy bittorrent index site announced that its membership had exceeded two million registered users.
This post is part of the series: A Chronology of Computer History for the Month of November: This Day in Computer History
This series provides a daily account of what happened on this day in the history of computing and technology. It discusses developments, breaking news, new releases and global implications that occurred as a result of these ground breaking events.