This Day in Computer History: November 9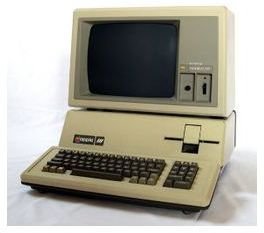 This Day in Computer History
1946
ENIAC, which was the first general-purpose electronic computer, was shut down for refurbishment and a memory upgrade before being moved to the U.S. Army's Aberdeen Proving Ground in Maryland in 1947.
1979
NORAD alerted the United States Defense Command of inbound Soviet missiles, which, when intercepted by jet fighters, turned out to be a false alarm. Officials would later discover that the incident had been precipitated by a "war game" tape that was loaded on the system.
1981
Apple Computer released an upgraded version of the Apple III that addressed the initial model's widespread reliability issues. The new model featured a new set of hardware sockets, an optional 5 MB hard drive, and updated software. Despite doubling the system's price, the $3,495 hard drive would briefly provide Apple with a crucial market advantage over IBM, as IBM's market-dominating PC wasn't yet equipped with a hard drive.
1995
Netscape Communications Corporation acquired collaborative software developer Collabra Software, primarily for the company's news server.
1998
Netscape Communicator 4.08, the last version for sixteen-bit computers, was released.
2000
Microsoft released DirectX 8.
A test of the ability to use Chinese, Korean, and Japanese domains was first launched by VeriSign. The test site, and the future service to follow, provided users with the ability to register second-level domains in non-English scripts while still requiring the top level domains (TLDs) common to the entire internet: .com, .net, .org., .info, etc. China publicly restrains internal registration of Chinese-script domains and announced to the global community that registration of such domains were its sovereign right. Little to no resistance was mounted against China's seizure of control.
2004
The first public release of the open source Firefox web browser, version 1.0, is released by the Mozilla Foundation. The release is the first to include Firefox's widely-renowned "find toolbar," RSS feed support, and an automated plug-in finder. Mozilla released version 1.0 in a dozen initial localized builds aside from the English build, and, within only sixteen weeks of Firefox's release, the browser would be the preferred internet client of over twenty-three million users globally. Project leader Ben Goodger, Dave Hyatt, and Blake Ross created the browser. Codename: Phoenix.
2007
IBM released AIX 6.1 (Advanced Interactive eXecutive), the latest version of the company's proprietary operating system. AIX is capable of operating on a system with as many as sixty-four IBM POWER or PowerPC CPUs and a minimum of 2 TB of RAM.
This post is part of the series: A Chronology of Computer History for the Month of November: This Day in Computer History
This series provides a daily account of what happened on this day in the history of computing and technology. It discusses developments, breaking news, new releases and global implications that occurred as a result of these ground breaking events.