This Day in Computer History: November 7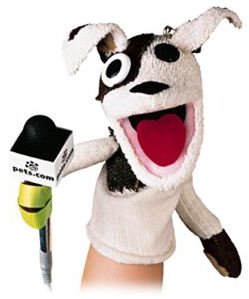 This Day in Computer History
1960
The Rand Corporation first launches the Johnniac Open Shop System (JOSS) conversational timesharing service on the Johnniac computer. The system, developed by mathematician Cliff Shaw in the EasyFox assembly, sped software development by connecting terminal users with the machine for debugging and program development. Prior to JOSS, batch turn-around times left programmers waiting hours or days to receive solution to their punch card programs.
1988
The Morris Worm was USA Today's headline story. In its article, the newspaper described the worm as the "worst computer virus outbreak in history." It reported that over six thousand computers had been affected by the virus, which was transmitted over the "INTERnet," "a low-security computer network… which was designed to let researchers across the USA easily exchange messages by computer."
1990
Z-Nix filed suit against Microsoft for alleged violations of the Sherman Antitrust Act. Z-Nix accused Microsoft of exerting a monopolistic control of the operating system user interfaces to limit its access to the mouse pointer market. Z-Mix requests $4.5 million in damages.
1994
Apple Computer, IBM, and Motorola announced the Common Hardware Reference Platform (CHRP), a computer platform capable of operating on all major non-Intel systems. CHRP, pronounced "chirp," was developed to provide a common standard for future computers in order to ease the porting of applications. Apple also announced that it would port its operating system to this platform to license it to other vendors. IBM would later port its AIX and OS/2 operating systems, Motorola would port the Windows NT operating system, Novell would port its NetWare system, and SunSoft would port its Solaris operating system.
The Electrical Engineering Times trade magazine publishes a cover story on flaws in Intel's market-dominating Pentium processor that caused computation errors while performing certain types of mathematical calculations. The story would lead Intel to replace the defective Pentium processors, taking a $475 million charge against earnings in order to do so.
2000
Hard drive manufacturer Seagate Technology announced that it would supply the drives for Microsoft's upcoming Xbox video game console.
Pets.com, which was an icon of the dot-com bubble, shuts down its site, laying off eighty percent of its employees. In June, its remaining employees retasked the company in order to begin selling selling sock puppets of the company's mascot, which had been prominently featured in the extensive marketing campaign whose costs had driven the company into the ground.
Reuters published a story on the nineteen-year-old Dutch hacker "Dimitri" who hacked Microsoft's internal servers to demonstrate the vulnerability caused by the company not installing its own security patches and left behind a text file reading "Hack the planet." The intrusion had gone unnoticed by Microsoft until Reuters broke the story, generating a great deal of publicity. That the incident came so close on the heels of the October 26th intrusion in which a Russian hacker had stolen source code and Microsoft had vowed "to shore up its internal security," greatly damaged the company's credibility.
2001
The internet's .biz top-level domain (TLD) is launched for business use. The TLD was created in an attempt to subvert the ravenous demand for .com domains.
2002
Microsoft introduced the Windows XP Tablet PC Edition operating system.
2005
Advanced Micro Devices released the 1GHz Athlon 64 1500+ processor, featuring a 512KB Level-2 Cache.
Chan Nai-ming, age 38, became the first person in the world to be sentenced to prison for sharing films over a peer-to-peer network. Nai-ming, who used a webhandle that could be interpreted as either "Big Crook" or "Master of Cunning," was sentenced by a Hong Kong magistrate to three months in prison for sharing three films via bittorrent, including Daredevil, Miss Congeniality, and Red Planet. The magistrate prefaced his ruling by stating that, "[Intellectual properties] are real, they are valuable and they amount to genuine property. And the owners of those rights are entitled to the same level of protection from dishonest appropriation as the owners of ordinary, more tangible property." The magistrate also noted that the sentence was reduced because it was the first of its kind and warned that future perpetrators should expect harsher sentences to be passed down.
2006
Hewlett-Packard announced that it had acquired Mercury Interactive, a developer of Business Technology Optimization applications. The company will become HP Mercury.
This post is part of the series: A Chronology of Computer History for the Month of November: This Day in Computer History
This series provides a daily account of what happened on this day in the history of computing and technology. It discusses developments, breaking news, new releases and global implications that occurred as a result of these ground breaking events.