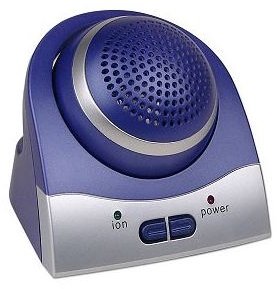 USB Air Refresher
If you spend long hours at your computer, particularly when it's too cold to open a window, there's a good chance you'll find that it tends to get quite stuffy. If you work in a small open-plan office, germs and bacteria can spread. And if somebody in your home smokes while using the computer, the stink can last long after they've left the room. This device removes both odours and pollutants without the distracting noise of machines which plug into mains power.
USB iBuddy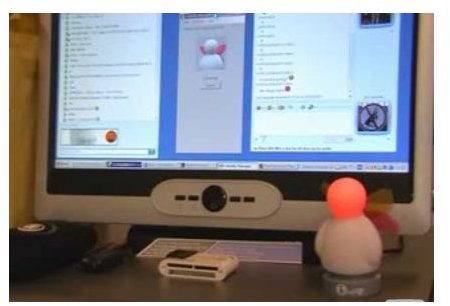 This device is designed for the MSN messenger chat service. Based on the on-screen icon for the service, it can alert you to new messages. (You can set a filter to only get an alert for messages from a particular contact.) It also moves and changes colour to match emoticons during a chat sessions.
USB hamster wheel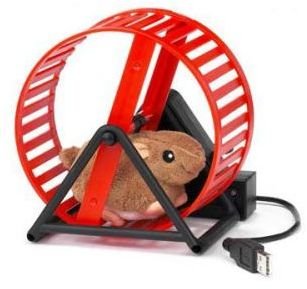 This performs a simple, but compelling function. Thanks to the accompanying software, the faster you type, the faster the hamster moves in its wheel. The idea is that it becomes so much fun to see it in action that you are inspired to keep on working even when your energy levels drop.
USB desktop greenhouse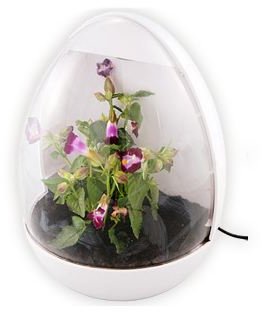 This is a genuine working greenhouse, powered by your computer. The window gives you an easy view while protecting your plant. It comes with artificial soil and a pack of marigold seeds, though you could choose your own plant. There's even software to keep track of the plant's growth and a plug-in for the Windows calendar to remind you when you need to water the plant.
USB ecobutton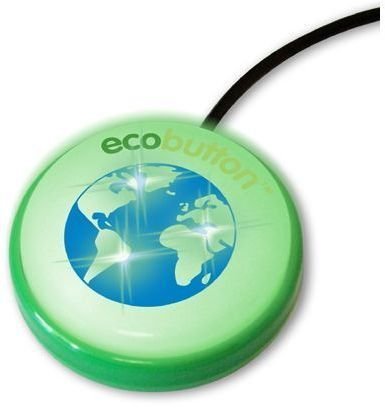 This is by far the most practically useful of these devices. It's a large button which you can press every time you leave your computer to automatically put it into a low-power state. What makes it particularly clever is that it doesn't simply put your computer into one of Windows' sleep or hibernation modes (which can make it slow to get up and running again later on). Instead it turns off every function in your computer except the memory which is essential to avoid losing data. The device also comes with software which tracks your use and keeps a running total of how much power and money you have saved by using it.