Brother Printer Support - Where to Find Support for Your Brother Printer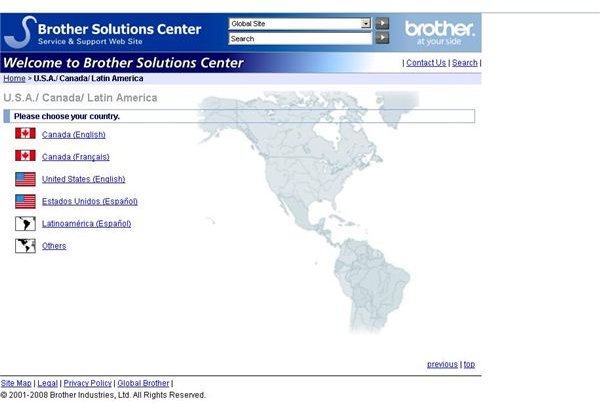 Finding the Help That You Need
Brother Printers are just like every other piece of computer equipment and peripherals; they can break down at any time for any reason. On the Brother Web site, however, the company does have rather extensive troubleshooting for major problems that can occur to your machine.
1. Go to the Brother Solutions Center.
2. Select the region/country from which you come.
3. Select your language.
4. From here, you can search by model name, Brother series name or product.
5. At the page for your printer, click FAQs and Troubleshooting from the tabs at the top.
On the FAQ page, you can search by keyword for a specific problem. Or, you can browse through the available topics and see if any fit your problem. From there, Brother has a more detailed step-by-step process for each available issue. If you're specifically looking for an explanation of an error message, the Error Message tab mid-way through the screen will have the most detailed explanations for you.
For example, if you need to replace an ink cartridge, you can go to the "How do I replace the Ink Cartridge" link in the FAQs. From here, Brother walks you through all the process that it takes to replace your printer cartridge.
Another way to find help on the Brother page is the Ask Us Via Email page. On the page, you would click the troubleshooting button for hardware and machine issues. At the bottom, it will ask you for the product and model. From here, you can either click through the frequently asked questions on the product, or send an email directly to Brother.
To send an email, you will have to create a user name and password. You just need to follow the prompts to set up an account. You may also call Brother, but you need to know to put in the type of product that you have, to obtain the correct phone number for that customer support. Each piece of equipment and software has their own tech support.
Response Time
Brother printers in the past have been extremely reliable. You can, however, run into trouble with a few of the newer Brother printer models. Many have broken down only after a few weeks or months. So, you may need to contact Brother for help often. The one good thing is that Brother has excellent turnaround time when responding to complaints or questions.
If you email them, they usually get back to you within two to three business days. You may do best by calling them since they usually take care of your problem immediately. If your printer needs to be replaced, within a week, they will send you the new printer and a box to send back the old one.
If you use the FAQs page to research problems, it can be a little confusing depending on the problem and your level of technical skill. But, their FAQs page is quite useful if you are just trying to figure out how to clear your LCD screen or paper jam. For more detailed problems or complete failure of the machine, you may do best by just calling Brother customer support.