Creating Your Own Personal DVR: Options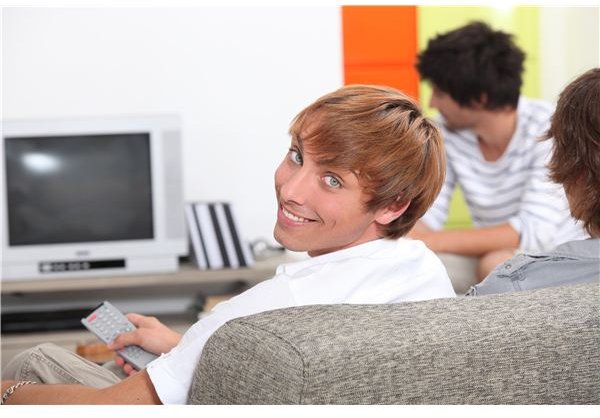 We're going to need a few components to make this work correctly. Assuming you have an old PC or laptop and basic computer network, your total cost shouldn't be more than about $120. Considering the high cost of cable, you should be able to recoup your costs in a month or two. Here's a list of everything you'll need:
1. A PC or laptop running Windows 7 – as long as the machine meets the minimum specs for Windows 7 you should be fine.
2. Network switch or wireless router.
3. A network or PC based TV tuner such as the SiliconDust HDHomeRun Dual
4. An Over the Air (OTA) Antenna such as the Mohu Leaf
5. An Android or Apple cellphone or tablet (optional).
Here's how it all works - We're going to pull a TV signal from our OTA antenna. This will feed into the video capture system – an HDHomeRun in this case. The HDHomeRun is a network based tuner that will take the signal from the antenna and broadcast it across our network. The PC will be set up to act as a Windows Media server. Windows Media center allows you to capture live TV and play it back much like a TiVo would. Finally, the cellphone or tablet can be used as a remote control for your Media center PC.
Putting It All Together
Once you have all of your components, it's time to start putting it together. This guide won't be comprehensive, but should at least be able to point you in the right direction. If you're especially handy with computers you should be able to follow along without too much trouble.
Before you purchase an OTA antenna, make sure you'll be able to receive a signal from your location. Take a look at the AntennaWeb website to determine which channels are available and how far away you are from the signal. Pick out an appropriate antenna – the Mohu Leaf is a great antenna assuming you're not too far from the signal source.
Once you have an antenna you'll need a TV tuner card or something like the HDHomeRun (HDHR). The HDHR connects directly to the antenna and then plugs into your network switch (or wireless router). Follow the directions included with the HDHR to configure it for your location. Make sure you can get a signal and change channels before continuing. Once on the network, the HDHR will be detected by Windows Media Center.
Boot up your Windows 7 PC and start Windows Media Center by going to Start – All Programs – Windows Media Center. A wizard will start up and walk you through the process. Media Center will ask you to set up a TV source and will scan and detect the HDHR.
Once Media Center has your TV source detected you will be able to schedule recordings, play back TV and watch live TV - all without paying any additional fees.
The last step is completely optional but will help you control your media center remotely. There are a number of apps available that support remotely controlling a PC but for Android I like the Unified Remote. Essentially you will install a small application on your media center PC. This application will run in the background and will allow an app installed on your phone or tablet to interact with it.
That's it! No subscription fees! Couple your personal video recorder with the services mentioned in previous articles and you can completely cut cable without missing out on any of your favorite content.
This post is part of the series: Cutting the Cord: A Guide to Streaming Your TV
This guide is designed for the bold few who have decided to ditch their cable bill in favor for more flexibility and options. Here's what you need to know to stream your TV.