Overview of Television Streaming Devices & Content Providers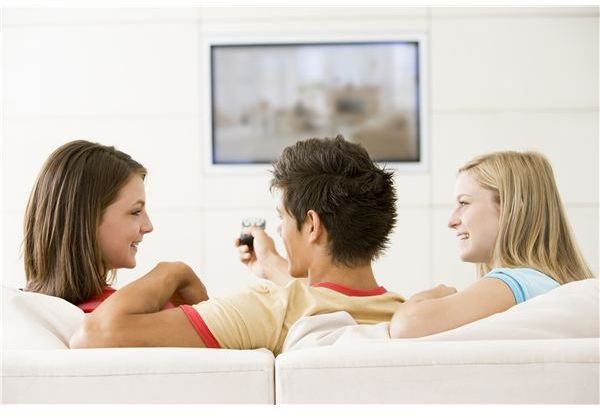 Picking a Provider
Once you've got a good internet connection in place you'll need to determine which provider(s) you want to stream and where you want to stream it. There are several quality streaming providers – here are just a few to consider:
Netflix – if you're still on the DVD only plan it's time to check out Netflix's streaming service. Netflix offers access to thousands of TV and movie titles. Netflix is the so-called king of streaming right now as they have the largest collection of content all at an affordable price of about $8 per month.
Amazon Instant Video – in addition to letting you purchase content, if you sign up for Amazon Prime, you gain access to free streaming content. Like Netflix, Amazon Prime offers thousands of TV shows and movies. If you purchase Amazon Prime for the shipping or Kindle benefits, this may be a slam-dunk for you. An Amazon Prime membership is about $80 per year.
Hulu – Hulu is focused on giving you access to recently aired television shows and a wide selection of movies – including those from the Criterion collection. A free version is available, but limited to viewing on a PC through web browser (you can watch on your TV with an HDMI cable). The paid version supports multiple devices and runs about $8/month.
iTunes – iTunes doesn't offer subscription based content but they do allow you to purchase content much in the same way you can purchase music from them. iTunes has a wide selection of fresh content including movies and television shows.
Sony Crackle – Crackle is a smaller offering of Sony owned properties such as Seinfeld, The Shield and other movie and TV titles. Although Crackle doesn't offer as much content as other providers, it is free!
Web only providers – several TV networks offer free streaming of their shows directly on their website. These offerings are free, but content is somewhat limited, quality is variable and commercials are sprinkled throughout the shows.
Another increasingly popular option is to create your own digital video recorder. Instead of paying for a 3rd party service like TiVo, you can use free alternatives like MythTV or XBMC to not only record live TV but you can also play back any kind of digital media like movies. More on this later.
Deciding on a Streaming Device
With dozens of options available it may seem overwhelming to decide on how you want to stream your content. Think about where you will be watching your content – on the go, in your living room, lying in bed or somewhere else?
If you have a phone or tablet, you're already good to go while traveling. Android and Apple devices support all of the major streaming providers including those above.
Numerous options exist to stream content to a TV.
Game consoles like the Sony PlayStation 3 and Microsoft XBOX 360 offer applications that let you connect to the streaming services that you use. The PlayStation 3 offers free apps to access your Netflix and Amazon subscriptions but Microsoft forces you to pay for their XBOX Live service in order to access your subscriptions. Both consoles offer additional apps as well as the 'big ones'. Although these are some of the more expensive streaming devices their versatility may outweigh the cost – especially if you are into gaming. Various models can be purchased for $200 or more.
Specialized streaming boxes like the AppleTV and Roku are built specifically for streaming content. Both of these options offer a multitude of apps to connect to your favorite streaming service. The AppleTV also integrates with iTunes so you can download and stream any content you've purchased. The Roku is unique in the number of free and premium 'channels' you can add to the device. At last count there are 750 channels you can add. Really enjoy Westerns? Download the 'Classic Westerns' channel. Want to watch Baseball games? Purchase an MLB.tv subscription and stream it from your Roku. The AppleTV retails for $99 and various models of the Roku exist from $50 up to $100.
Computers – most modern computers have a VGA or HDMI out – most TVs accept these types of input. You can easily hook up your laptop or computer to your TV. All of the streaming providers – including web only providers - can be viewed using a computer.
New options for streaming are being introduced frequently – as an example, Google recently introduced the Google Chromecast device. It's a small device that looks like a USB memory key. Simply plug Chromecast into a HDMI port on your TV and configure it for Wi-Fi. Now you can stream content from sources like Netflix, Web videos in Chrome and YouTube via your Android phone, tablet or computer. As the device was introduced this summer only a few applications are currently supported. Expect to hear more about this device soon. Chromecast is $35 and is available directly from Google.
Testing it Out
Once you have your device and streaming providers picked out, hook up your streaming device and get watching some TV and movies. As most streaming providers offer free trials it's a good idea to test out the waters before cutting the cord.
This post is part of the series: Cutting the Cord: A Guide to Streaming Your TV
This guide is designed for the bold few who have decided to ditch their cable bill in favor for more flexibility and options. Here's what you need to know to stream your TV.