Are You Ready to Cut Your Cable & Stream Your TV? What You Need to Know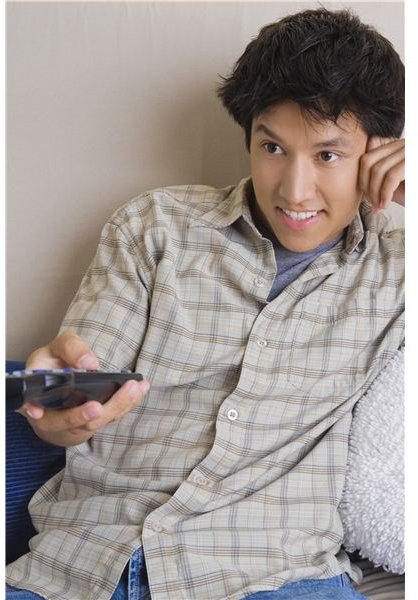 So you want to cut the cable? Besides the obvious benefit of spending less on your cable bill each month what else do you need to know? This series of articles aims to point out the additional benefits of cutting the cord while also making sure you're aware of potential issues.
The days of having to crowd around a TV at a specific date and time is long past. With the number of viewing options available you can watch TV show and movies on anything from Phones, Tablets, Computers and the Television. Moving to a streaming only model for watching TV lets you watch from any of these devices on your schedule. It's never been easier to binge on a whole season of TV.
Cutting the cord isn't just a cost saving measure – it's a frame of mind. You are choosing to fight back against the ridged system of broadcasters and cable providers. You want to watch TV on your schedule and on the device of your choosing.
Are you Ready?
Think about the type of content you like to watch. Do you watch mostly TV shows and movies? Do you like to watch sports? What about content from premium cable providers like Showtime and HBO?
Most television and movies can be streamed easily through one of the providers we'll cover in the next article. Even content from premium subscription services and live sports can be streamed – although at a higher cost. It's a good idea to jot down what you're paying now for service and next to that number jot down what you want to be paying. Next, write down a list of your 'must-see' shows and content.
Go through each 'must-see' show and determine where you can stream it from. You'll need to be willing to go out and find the content you want. For one series you may be able to just stream it through a basic subscription service like Netflix, but for others you may need to purchase the content from a service like Amazon on iTunes. Other content may only be available via web browser. If you have a large list of needs and don't want to do the work, cutting the cord may not be for you.
When you're done going through your list you should be able to narrow down exactly which subscription services you will need to pay for and which content you'll need to pony up for on its own.
Let's use a really simple example – I love to watch NBC shows and I need to see them right after they've aired. Next on my list is Game of Thrones and live Baseball. Yearly, I spend about $960 on Cable. After doing my research I see that I can watch NBC shows the night after they air on Hulu for $8/month. I can buy the digital version of Game of Thrones seasons through Amazon for about $30 and a subscription to mlb.tv for $25 per year. My total cost after cutting the cord would be $151 for the year – a savings of $809!
Streaming is only as good as your Internet provider
Your Internet Connection
Before you cut the cord, you've got to make sure you have good, reliable internet speeds. Watching streaming content from the Internet takes a lot of bandwidth so if your connection is spotty or slow you may want to do some test runs before relying on it completely. To have the best experience with streaming service providers, you'll want to have at least a 5mbps connection. If multiple people will be streaming at the same time a good rule of thumb is 5mbps per device that is streaming with others. You can call your internet provider or use a speed testing site like SpeedTest.net to determine what your connection speed is.
Another thing to check with your provider is if there is a limit to how much you can download in a month. Some providers will place limits to ensure their customers all get reliable, fast service. A single HD movie can run upwards of 4GB while a half-hour show in HD will be about 1.5GB. Some streaming providers will let you choose a lower quality if bumping into a limit is a concern.
This post is part of the series: Cutting the Cord: A Guide to Streaming Your TV
This guide is designed for the bold few who have decided to ditch their cable bill in favor for more flexibility and options. Here's what you need to know to stream your TV.