This Day in Computer History: October 27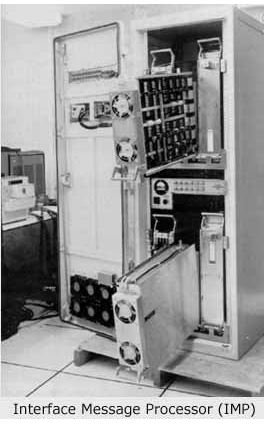 This Day in Computer History
1980
The ARPANET, an early form of the internet, experienced the first network crash in history when the routing processes of its Interface Message Processors (IMPs), which served as the network's routers, crashed due to a status-message virus propagating their systems' routing tables.
1983
On the net.unix-wizards and net.usoft newsgroups, Richard Stallman announced the development of a new operating system in a message that read, in part, "Starting this Thanksgiving I am going to write a complete Unix-compatible software system called GNU (for Gnu's Not Unix), and give it away free to everyone who can use it. Contributions of time, money, programs, and equipment are greatly needed." In January 1984, Stallman quit his job at Massachusetts Institute of Technology (MIT) to develop GNU full-time, and in 1985, he would publish his groundbreaking "GNU Manifesto," one of the principal doctrines of the free software movement. The best known result ofthe GNU project would be the Emac, an editor favored by many future hackers and programmers, and the GNU Compiler Collection (GCC), a C compiler that would be very important in the later development of Linux. Read "The GNU Manifesto" online.
1986
Microsoft announced version 3.0 of Microsoft Word for the Macintosh.
1992
Microsoft released Microsoft Windows for Workgroups 3.1, integrating networking and workgroup functionality into one package.
1997
The Digital Equipment Corporation (DEC) and Intel settle the lawsuit brought by DEC in May by entering into a mutually beneficial ten year technology cross-licensing agreement. Under the terms of the agreement, Intel purchased DEC chipmaking plants for seven hundred million dollars to take over production of the company's Alpha processors, while DEC would take over development of Intel's StrongARM line of embedded processor and manufacture servers based on Intel IA-64 architecture.
Microsoft released Internet Explorer 4.0 for retail distribution. Price: $49.
1998
Microsoft formally announced that the its Windows NT 5.0 operating system would be marketed under the name Windows 2000.

Reuters publishes a story reporting that scientists in Denmark have successfully created a computer chip in which an individual atom can relay binary code by shifting back and forth. Though similar experiments had been conducted by other teams around the world, this experiment is the first time the effect had been accomplished without frozen material, at room temperature.
1999
Dell Computer overtakes Apple Computer as the number one computer retailer in the educational market after holding a five percent sales lead for two consecutive fiscal quarters, according to Dataquest.
2000
Microsoft President Steve Ballmer publicly confirms that the hackers who cracked into Microsoft's systems had gained access to a number of key programs, but he was quick to assure reporters that none of the exposed programs were altered.
2002
Version 6.2.3 of the XBasic programming language was released.
2003
After a long wait and a great deal of market pressure, Apple Computer finally released an iTunes client for Windows computers.
This post is part of the series: A Chronology of Computer History for the Month of October: This Day in Computer History
This series provides a daily account of what happened on this day in the history of computing and technology. It discusses developments, breaking news, new releases and global implications that occurred as a result of these ground breaking events.