2011 Holiday Computer Gifts Shopping Guide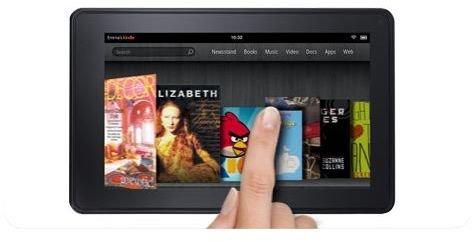 Whether you're shopping for Christmas gifts or just want a few ideas on what to buy the computer hardware geek in your life, there are plenty of new options for you to consider.
Ultimately, what you choose as a gift shouldn't just reflect the character of the person you're buying for; it should also provide them with an opportunity to do something a bit different. They should be impressed with the gift, but they should also be able to do something new with it.
If you're buying for someone you're close to, this shouldn't be a problem. However if you're not too sure what your intended gift recipient already has, spend a few moments chatting with them in a non-committal conversation about Christmas, or have a word with some of their other friends or family members before making any firm decisions.
Once you've done that, the following suggestions should enlighten you further!
Fantasy Wish List of Top Geek Hardware
Before you get started shopping, give yourself a good idea of what is available. Things have moved on considerably from just 12 months ago; whereas winter 2010 was all about the iPad, this holiday things seem to be pointing towards the Amazon Kindle Fire as the popular tablet device. Of course, that's only in the tablet market – your geeky friend or relative might have something quite different that they are interested in receiving as a gift.
The Best Gamer Gifts for the 2011 Holiday Season
For gamers, you could end up spending a heavy whack on hardware from Razer, a company renowned for making high end gaming gear such as keyboards and mice that are styled so as to be dedicated to a particular game. There are plenty of more affordable options, of course.
Students don't seem to live life on as much as a budget as they did in the 1970s and 1980s, but that doesn't mean that don't need a helping hand from time to time. This doesn't mean that you should go all out and raid the Apple store, however – you might find that all they need is a cooling pad or a battery extender for their favorite piece of portable hardware.
Monitor Guide: Santa Brought 1080p!
More and more people are going HD, and as the roles of the desktop monitor and the living room TV collide you might find that you can kill two birds with one stone. The arrival of 1080p desktop monitors provides a gift idea that you can certainly consider for your favorite geek.
For Christmas and Beyond: A Home Theater PC
Sticking to the subject of gifts for home entertainment purposes, a 1080p monitor of good dimensions would be the ideal display unit for a home theater PC, something that you could either purchase whole or as a group of components to make a great do it yourself gift!
How to Choose the Best Student Laptop
Back on the issue of student budgets, any students you know that are crying out for a replacement for their creaky old Pentium III laptop would surely benefit from having that portable radiator replaced with something fast, slick and functional.
Moms and Dads, Get Your Computer Back!
Replacing a laptop can have an excellent effect on anyone who is currently lending their computer to their student offspring, allowing parents to reclaim their computers. Spending time choosing the right model can prove to be much more effective than simply buying the cheapest computer you can find.
Computing on the Go: iPad and Keyboard Case or Netbook?
As flexible as an iPad is, it does lack the advantage of a hardware keyboard. This is one of the few strengths of a netbook over a tablet, but if you shop around you should find that there are keyboard options available for your preferred tablet, often available built into a book-style carry case.
Can I Buy a Wireless-N Card for My Notebook?
Connectivity issues on older notebooks can be resolved by upgrading to a more recent version of the wireless networking standard. An old netbook might only have Wireless-G, for example, whereas the majority of wireless routers might be offering Wireless-N. Wi-Fi cards and dongles are available to overcome this problem, however.
Great Low Profile Wireless N Network Cards That Untether Your PC
Similarly, Wireless-N cards are available for desktop computers. These are almost always PCI based devices, intended to be slotted into the rear of a computer. If a computer is situated some way from the router it can be easier to use wireless networking than an Ethernet cable.
The 2011 Holiday Video Card Shopping Guide
Another type of component that can be inserted into the back of a desktop computer is a video card. These devices come in different specifications based on budgetary requirements; you might pay a couple of hundred dollars for a mid-range Radeon-based card for instance, or you might pay several times that amount for a high end graphics card such as the Geforce GTX 580.
A Guide to Buying the Best CPU
Whether you're well-versed in the art of PC building and component replacement or you have no idea where to start, checking our guide on buying the best CPU can certainly help to point you in the right direction, especially if you're looking for a suitable gift for a hardcore hardware nut.
Does AMD's Bulldozer Demolish Intel's Sandy Bridge?
Many different processors are available to purchase, with AMD and Intel CPUs often lining up against each other to offer different processing and pricing combinations. However you might find that simply because a processor is brand new doesn't mean it will blow away older products.
The Best AM3 Motherboards: Choosing Your Phenom II Mothership
To house your processor you will need to choose the right motherboard. For AMD processors you will need to choose a suitable AM3 format mainboard (or else face compatibility issues – Intel processors cannot be used on AMD motherboards and vice-versa). The Phenom II remains AMD's best range of CPUs, so choosing a suitable mainboard for that might prove the difference between good and great performance.
Finally, you might have a slightly different requirement from your motherboard; the inclusion of USB 3.0. While there aren't that many devices that demand this connectivity at present, it is likely to become as important a connection standard as its predecessor.
References