Traveling With an iPad and ZAGGFolio Keyboard vs a Netbook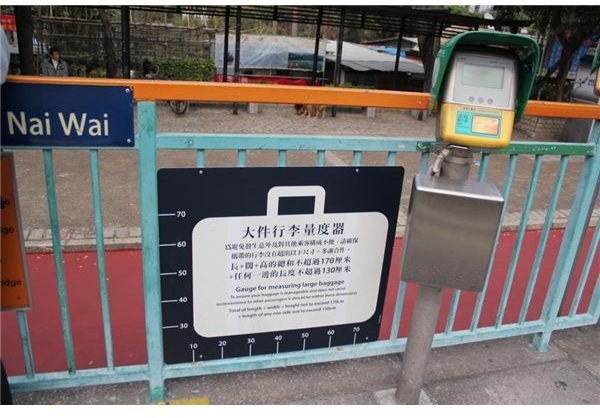 We've all been there: staring at a carry-on and "personal item" and trying to figure out how we are going to get everything we need to wear and work for a few days into a format we won't mind lugging and won't be forced to gate check. As not only one piece of technological equipment after another, but their equivalent chargers and possibly peripherals, get tucked into whatever compromise of fashion, comfort, space, and travel provider restrictions we have concocted, any chance to leave something behind has to be considered.
The phone is obviously coming. What are you going to do, save the almost no space it takes up in favor of getting out a laptop and Skyping for a cab? An iPad will let us do tons of stuff work-wise in terms of staying in touch, and when the time to wind down arrives we can use it as an eReader, play games, or just surf. But typing more than a few dozen words is a pain, so actually working, not just staying on top of email, can become a hassle, depending on what one needs to get done.
So in goes a laptop, or at least a netbook, and the charger. And out comes a warm scarf, or your running shoes (you'll probably be too tired to work out any way). Or maybe even the iPad comes out of the bag, but traveling with it was a major part of why we bought the thing, wasn't it?
The clear solution is a keyboard for an iPad that is of high enough quality and large enough size to type comfortably on for a couple hours, without being so big as to have us washing our unmentionables in the hotel bathroom sink.
Why the ZAGGFolio?
First stop for Apple accessories is Apple. Yes they are overpriced, but so are the products themselves. We agreed to pay more for the slick design and comfy ergonomics when we got the things so we may as well at least consider shelling out the cash on keeping the look and feel consistent. A quick look at Apple's keyboard for the iPad reveals it is a typically good looking product that would feel like their other chiclet style keyboards.
But there is no hope of portability. No cases are available, from Apple or otherwise. The dock section doesn't fold flat in any way. It only holds the iPad in portrait mode, which in a wide-screen world didn't seem that practical. And it appeared to force the removal of most cases from the iPad, almost certainly the thick one I have.
So we go aftermaket. ZAGG is well known and their protective films have been good to me. The ZAGGMate doesn't offer as large a keyboard as Apple but the difference in portability is huge. Staying my hand here was that it leaves the back of your iPad exposed. While most drops will affect corners, not the flat back part, I planned on keeping my iPad in a larger bag where rattling of other objects was likely.
The ZAGGFolio, a more recent product, addresses that issue by enclosing the iPad and keyboard facing one another in a clamshell setup. The iPad side has a hinge about two-thirds of the way down which allows it to sit in a slot on the keyboard. It seemed protective, portable, and practical, and got some very solid reviews, so I clicked buy.
So, How's the Keyboard?
Yup. It's a nice piece of kit. The keyboard is chiclet style as is the Mac offering, though not quite as nice. It isn't aluminum but the plastic looks the part, and the mechanical keys have a very nice feel. The function keys are replaced by iOS specific shortcuts like Home, Cut/Copy/Paste and media control. The key area of the keyboard (i.e. the area of the keyboard that actually has keys on it, not the area with the power and connect buttons and what I presume also contains battery and circuitry) is just over ten inches.
A common netbook size, it is worth noting this keyboard feels better than any 10.1" netbook keyboard I've used. A 10.1" netbook's keyboard is not 10.1" as far as the above defined key area is concerned: The touchscreen on the tablet means no touchpad is needed, and dropping the touchpad means a bigger keyboard for a given foot print. Finally, cost being a huge factor in the netbook market, manufacturers are hesitant to put high end stuff in one. The ZAGGFolio keyboard has mechanical keys with medium-firm spring weight and a pleasantly surprising depress distance.
Charging and syncing the keyboard are easy, and battery life is holding up well (several days of moderate use) so far.
What About the Case?
It has a fake carbon fiber exterior that is attractive and resistant to scratches and abrasion, and offers a bit of cushioning. The middle layer is made of firm plastic, and the inside has some sections lined in a soft microfiber. It's a very reasonable level of protection that appears to match the case I was previously using, an ASD i-Con, quite closely.
Access holes for ports and buttons fit well. The hinge on the back and slot on the keyboard provide a good angle for working at a desk, though I found working on my lap went better with the iPad entirely in it's section resting on my calf and the keyboard on the thigh of my opposite leg. One can also remove the iPad from the case and place it in the slot in portrait mode, or use the keyboard outside of the case, with the iPad in the case. Using the iPad without the keyboard, but while the keyboard is in the case, is actually not too bad, as your thumb or fingers (depending on which hand you are holding the combination in) fit in the slot on the keyboard where the iPad usually sits.
My only gripe is that in closing the case one has to be careful to have the two halves meet properly to get the magnet cause to cause the iPad to lock. By be careful I mean pay some attention to how the iPad and keyboard meet. It really isn't a big deal.
Did It Help You Get a Lot of Work Done?
Yes, thank you. The ergonomics of the keyboard case and iPad combo were superior to those of a netbook, and that includes a netbook with an external mouse attached. Part of this is down to the keyboard being nicer but a lot of it is the iPad's touch functionality.
On my first trip with the ZAGGFolio I used my hosts' laptop to print some e-tickets and found myself myself poking ineffectually (and much to my hosts' chagrin) at the screen of their laptop instead of using the touch pad. I'd become used to combining the iOS touch functionality with an external keyboard that fast.
The limitations at this point were down to two things: size and, ironically, iOS functionality. The first really can't be increased without making a mess of the scenario we started out with: traveling light. The adjacent picture shows how the keyboard just about doubles the width of an iPad in a case offering equivalent protection. Doubling a third of an inch only gets you to two-thirds of an inch. It still got tucked into my bag without any effort. The difference in space resulted in having to leave behind a single undershirt.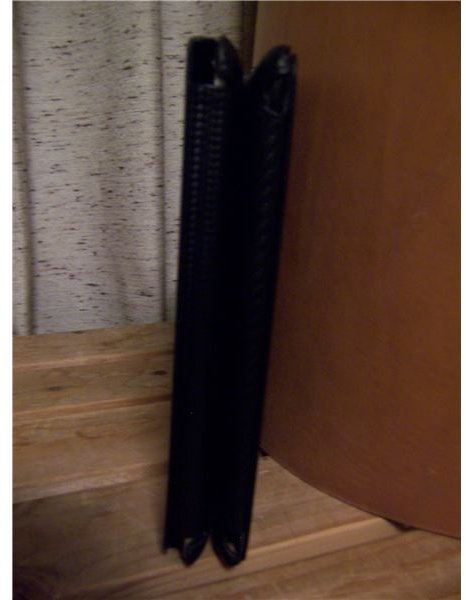 The other limitation is more significant, though highly dependent on how you'll be using your iPad and keyboard, netbook, or small laptop, as the case may be. iOS isn't a full-fledged operating system like Windows or OS X. That's not all bad, since a full sized OS would have you carrying a lot more processor, cooling and battery around, not to mention waiting for said OS to boot. But if you were planning on really sinking your teeth into some Excel or PowerPoint you are going to be stuck with one of the workarounds out there, either by iPad or web delivered app.
This point is mitigated by the fact that you probably don't wrangle your big spreadsheets on a tiny screen anyway, be it netbook or tablet. Also working in your favor is that new apps keep appearing and old ones keep updating, so software functionality in iOS will continue to improve. It's just worth keeping in mind that if you plan on pricing derivatives or doing some computational fluid dynamics you may need something with a full OS, but you probably want something with a bigger screen and beefier processor anyway.
So the Netbook Is Dead?
If you own an iPad, get a portable bluetooth keyboard and give your netbook to a friend or family member. For those of us lucky (or foolish) enough to have the money (or credit) available to spend on an iPad, the netbook is no longer a useful part of your computing arsenal. Anything the iPad-keyboard combo can't do you should be doing on a notebook or desktop, not a netbook, anyway.
But not everyone has or wants to spend the money for an iPad and the hundred bucks for the keyboard (the ZAGGFolio is $99.99). As my colleague M.S. Smith has explained (2), if you can only afford one computing device, it needs to be a laptop, not an iPad or other tablet. And if you are comparing a netbook to an iPad and keyboard as a purchase, your budget is going to a serious concern.
If we figure that the most expensive netbooks are cheaper than the cheapest iPad 2, and that with a good sale you can get down to about half of the iPad 2's $500 starting point on some older or less gussied up netbooks, it's obvious that if cost is your biggest issue, you are probably laughing at how much money I wasted. But that netbook won't boot instantly or turn into an eReader, and you can forget all about the added functionality and comfort of a touch screen.
References