This Day in Computer History: October 25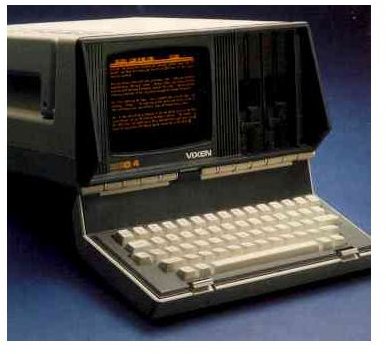 This Day in Computer History
1977
The Digital Equipment Corporation released the OpenVMS operating system, version 1.0.
1984
The Osborne Computer company released the portable Vixen computer system, which featured a 4 MHz Zilog Z80A, 64 KB dynamic RAM, a seven-inch twenty-five line amber monitor, two 390 KB floppy drives, the CP/M 2.2 operating system, and an office suite. A 10 MB hard drive was optional for $1,498, which more than doubled the computer's price. The Vixen was Osborne's second portable computer, after its Osborne 1, which had the distinction of being the world's first commercially successful portable system. Despite its technical superiority in comparison to its predecessor, the Vixen would be a complete commercial flop, largely due to the release of the wildly popular IBM PC Computer/AT, the system that rendered the CP/M operating system obsolete overnight. Due to the Vixen's failure, Osborne would be driven out of business. Price: $1,298.
The Osborne Computer company released the Encore computer. It featured a 16-bit Intel 8086 processor, 128 KB RAM, expandable to 512 KB, a 390 KB disk drive, a modem, a monochrome sixteen-line monitor, and the MS-DOS operating system. Price: $2,195.
1995
The Nexus BBS application was released.
1998
Internet Corporation for Assigned Names and Numbers, the organization that manages domain names and IP addresses, elects its first Board of Directors. Michael M. Roberts is named as ICANN's Interim President and Chief Executive Officer.
Microsoft released Service Pack 4 for Windows NT 4.0.
1999
Intel released the Mobile Pentium III processor in clock speeds of 400, 450, or 500 MHz with either a 100 or 133 MHz bus. Intel also released a number of other Pentium processors, available in at 500, 533, 550, 600, 650, 667, 700, and 733 MHz.
2000
The Netscape Communicator 4.76 web browser was released.
2001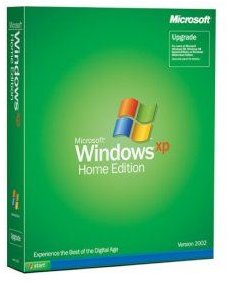 Microsoft released the Windows XP operating system in home and professional editions. It featured the Windows NT kernel and an interface based on Windows 2000. It was publicized as consisting of fifty million lines of source code. Microsoft promotes its latest system with an enormous quarter of a billion dollar marketing campaign. Price: $99 (Home Edition Upgrade), $199 (Home Edition New), $199 (Professional Edition Upgrade), $299 (Professional Edition).
Microsoft released Microsoft Plus! for Windows XP.
2003
Three Michigan men hack into a Lowe's store computer system in the most highly-publicized wardriving incident to date in order to steal credit card information. In August 2004, each of the three men will plead guilty to charges of computer fraud, conspiracy, transmitting computer code to cause damage to a computer, and unauthorized computer access in exchange for lenient sentences of twelve years in prison.
2004
SUSE Linux 9.2 was released under a GNU General Public License.
2005
In an internet publicity bonanza, the first peer-to-peer service officially endorsed by the piracy watchdog RIAA, iMesh 6 is released. iMesh 6 provided users with a library of songs chosen by the user from the service's overall catalog for a flat monthly fee as low as $0.99.
This post is part of the series: A Chronology of Computer History for the Month of October: This Day in Computer History
This series provides a daily account of what happened on this day in the history of computing and technology. It discusses developments, breaking news, new releases and global implications that occurred as a result of these ground breaking events.