2011 Holiday Gifts for Computer Gamers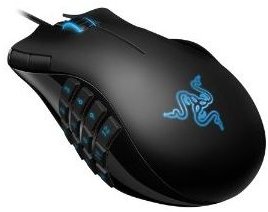 Computer gaming can be an expensive hobby. There are games out there that require such powerful hardware that some brand new computers may not even be able to run them, or if they do the performance will be so bad that you can barely play the game. Let's also not forget the importance of having the right input devices like high-end keyboards, mice, and game controllers so that you can get the most out of the games. In this 2011 shopping guide, we'll show you some of the best holiday gifts for computer gamers with a range of prices that won't break the bank, plus a few high dollar ones just for fun.
Precision Gaming Mice
Playing games on the computer often requires special hardware in order to get the most from the game. A good example of this would be a gaming mouse, which is far better than your standard computer mouse. These mice use sensitive laser sensors in order to offer more precise control, so they are especially well suited for first person shooter games where aiming is key. Plus, they look really cool and have extra buttons. Here's some of the most recommended ones:
**
Razer Deathadder - The Razer brand is a staple of computer gaming hardware and their Blackadder series is both sleek and affordable. Prices tend to run around $40-50, and they even offer left hand models.
Razer Naga - The Naga series is an upscale model of their gaming mice that features a number pad built into the side. All those extra buttons are great for assigning quick keys for use in games, especailly MMOs where you have to quickly access potions and magic items. This series sells for $70-100 depending on which model you get.
Logitech Wireless G700 - This is currently the #1 selling gaming mouse on Amazon.com, and for good reason. Logitech has been a trusted maker of input devices for many years, and their gaming mice are also excellent. This one features 16 programmable buttons and even includes a recharging cable so you never have to stop playing to change batteries. It currently sells for $69.99.
Logitech G500 - You won't believe some of the features that come with this mouse. First, it has internal memory so you can store your customized settings wherever you take the mouse. Like the others, it also has adjustable DPI sensitivty and high precision lasers. Where this one gets wild is with the extra 27 grams of weights you can attach to adjust the weight distribution and balance of the mouse. Now that's a serious gaming mouse.
Keyboards for Gamers
It makes sense to have a high quality mouse for precision gaming, but does the gamer on your shopping list really need a special keyboard, too? The answer is yes. You will really make their day with one of these prized keyboards that will make every other lame old regular keyboard want to crawl up under the desk in shame.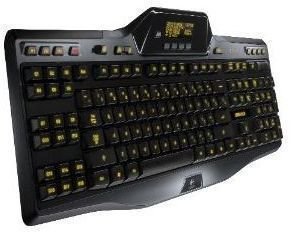 Logitech G110 - The number one selling gaming keyboard on Amazon.com is this model from Logitech. For just over 55 bucks, you get a customizable keyboard with 12 extra buttons just waiting to be programmed for use in a ton of different games. Each key is also backlighted and you can even customize the colors in shades of blue or red. It also has integrated audio and microphone jacks for connecting a gaming headset. This thing is boss.
Logitech G510 - This keyboard has so many features it's ridiculous. It looks like it belongs on the command console at the helm of a space freighter or something. It has all the usual stuff like backlighting, customizable keys, and audio ports. What sets this one apart is the fact that it has a built-in LCD screen for keeping up with extra game data. For $79.99, I want this!
Razer BlackWidow - If you really want to show your gamer how much you love them this holiday season, buy them the $127 BlackWidow from Razer. What makes this one so pricey is that it's mechanical, so you get a completely different feeling that what you're used to with cheap plastic and rubber keyboards. It features backlit keys and tons of customization options and also gets praise from writers who just love to type with it.
Joysticks and Controllers
Computer gaming is not all just about keyboards and mice. There are some very detailed flight and driving simulators that are not just games, but training programs. If you are shopping for a gamer who digs aerial combat or racing games, here are some highly recommend options. There's also some basic game controllers you can get that work very much like the ones you'll find on a console system like the PS3 or Xbox 360.
Logitech Extreme 3D - This is currently the best selling joystick on Amazon because it's from a solid company and the price is only $25. Just make sure the gamer you buy this for does actually play flight sims, otherwise they won't have much use for it.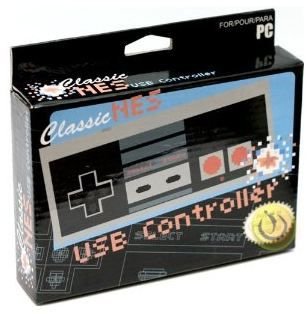 Logitech G13 Programmable Gameboard - While it may be odd looking, this is quite an impressive gaming device for 58 bucks. It's like a miniature keyboard designed just with the keys most often used while gaming, plus it features backlighting, programmable keys and more. The ergonomic design is perfect for long gaming sessions.
Classic NES USB Controller - If the gamer on your holiday shopping list likes playing old Nintendo games using an emulator, then they will be absolutely thrilled to have this retro styled gamepad. It looks exactly like the original NES controller and connects via USB. Any person who grew up in the 80's would love to have this, and it's only $11 at Amazon.com.
Logitech G27 Racing Wheel - For the hardcore racing game fan in your family, you could really show the love by dropping $250 on this racing wheel and pedal set. It features motorized feedback for maximum realism, a leather wrapped steering wheel, and more. You can even buy a special chair to mount all this stuff so it's just like sitting in a driving simulator.
Other Considerations
If you aren't sure what to buy for the gamer in your family, one thing you might consider is a gift card to Amazon.com or Best Buy. Stuff like extra memory or video card and power supply upgrades can make a big difference when it comes to computer game performance, but you can't just buy any old part off the shelf and expect it to work. This is where you might be better off letting someone else make that call. I don't recommend just going into a store and buying a video card because you never know if it's compatible with the gift reciever's machine or if it is even better than what they already have.
What's on your wish list this year? If you have any recommendations, we'd love to hear them! Please use the comment section below.
References
Image credits: Product images from their corresponding sales page on Amazon.com
All recommendations are the opinion of the author