An Introduction to the AMD A-Series: Should You Buy?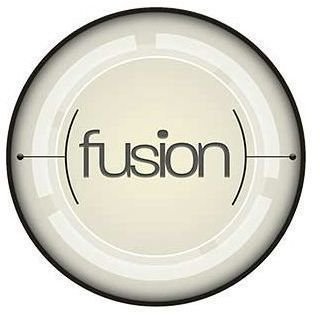 What is Fusion?
Before we dive in the lineup, let's talk about the name, Fusion.
Enthusiasts are likely to know what the name signifies, but it's knowledge that everyone considering a new AMD Fusion A-Series processor should consider.
The AMD Fusion line of processors are called APUs by the company. This is because they are not quite like a traditional CPU. All the normal processor functionality is there, but a Radeon GPU is integrated into the architecture and shares some cache with the CPU.
Intel takes a similar approach with the Intel HD Graphics on its latest processors, but the Radeon graphics on an AMD Fusion chip are a bit more advanced and, in most forms, quicker. Because of this, buying a discrete graphics card may no longer be necessary to obtain decent gaming performance.
With that out of the way, let's take a gander at the lineup.
The Laptop Parts
AMD's A-Series of parts for the laptop is broken into three different lines named A4, A6 and A8.
All three use the same architecture, which fuses an older K10 based processor with Radeon graphics. However, there are some significant differences between them.
The A4 is the least expensive and least powerful part. It's the only one that is dual core, but as a result the clock speeds are high relative to some of the A6 and A8 products. Radeon graphics come courtesy of 240 Radeon Cores clocked at 444 MHz. This is the least powerful graphics component on any A-Series APU, but still sufficient for basic 3D games and roughly on par with Intel HD 3000 graphics.
One step up is the A6, which is a quad-core part. In addition to the extra cores, the A6 ups the Radeon GPU to 320 Radeon cores, although they're clocked at just 400 MHz. This results in a modest performance boost.
Finally, at the top of the line, you'll find the A8. Again, this is a quad-core part. Clock speeds can be higher than the A6, but the slowest A8 has a lower clock speed than the fastest A6. The big change is the graphics, which are upped to 400 Radeon cores clocked at 444 MHz. This is sufficient for 3DMark 06 scores around 5500. Most 3D games will play well on this part, although detail settings may have to be kept low. True gaming laptops with discrete graphics are still several times faster.
Image Credit: AMD
The Desktop Parts
Though more powerful than their laptop brethren, the desktop Fusion APUs aren't that much different. They are built on the same architecture and they follow a similar naming system.
No base A4 exists, however - at least, not yet. Instead, the desktop A-Series begins with the A6. Unlike the laptop version, the A6 for desktop spans both tri-core and quad-core models. Both have the same graphics, however, courtesy of 320 Radeon cores clocked at 443 MHz. That makes the graphics component a bit faster than the laptop A6, but a bit slower than the laptop A8.
On the A8, however, you'll receive the full package. This not only means 400 Radeon Cores, but also a clock speed of 600 Mhz - an advantage of approximately 35% over the desktop A8. Due to this, the desktop A8 is actually a decent stand-in for a discrete graphics card. Cards with much better performance exist, obviously, but if you're a gamer on a super-tight budget you'd be able to play many modern games on a display with a resolution of 1650x1080 using nothing but an AMD A8-3850 processor.
What Should I Buy?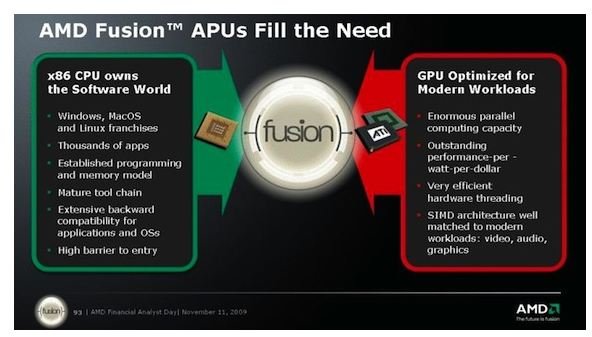 For laptop components, I suggest the best bang-for-the-buck exists at the extremes. On the low end you have the A4, which is already showing up in laptops priced as low as $449. That's one heck of a steal, because Intel processors found in laptops that inexpensive aren't much quicker in CPU performance and are light-years behind in GPU performance.
On the other hand, the high-end A8 laptop processors provide everything your average user needs in one compact package. Casual gaming and processor intensive tasks should be no problem. Better yet, the processor is light on power for a quad-core. Consumers can find A8 in laptops starting as low as $599.
For desktops, your choice may well depend on your needs. The basic A6 desktop components are perfectly sufficient for most home users, so there's no need to upgrade to an A8. On the other hand, the A6 may appeal to enthusiasts who will be adding a discrete graphics card because its processor performance is barely behind the A8 - although those same enthusiasts would be better off buying Intel in that situation.
On the other hand, the A8 is a fabulous bargain for budget gaming. For just $140 it's possible to buy a CPU and GPU combo that's perfectly adequate for most games at resolutions below 1080p. Throw in other bargain components and a brand-new gaming rig could be yours for under $500.
Image Credit: AMD
References