How to Un-Delete Photos on iPad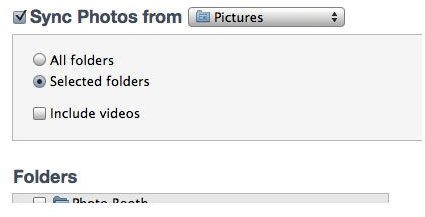 Media Storage
Much of the media and app content that is on the iPad is also matched over on your Home computer. This is because you will often bring the content from your computer to your iPad, and even if it is purchased or downloaded directly to the iPad it will usually be transferred back to the computer when you are syncing.
What this means is that your files are actually in two locations, and if you delete them from your iPad it does not mean that they are gone forever. Instead, you can easily just bring the content back to reverse the decision that you made. Here is an easy look at how to undelete photos on an iPad.
Syncing the Files Back to the iPad
Once you delete an image from the iPad it will disappear quickly from your Photos app, and you should then check for its original location on your computer. This will likely be in iPhoto, which is the primary tool that you use to take photos on and off the iPad from your computer. If you find it at its primary location then you may not have to actually do anything to bring the photo back onto the iPad other than a standard sync.
Plug the iPad in to your computer and immediately cancel the sync. Select it from under the Devices heading and

then go to the Photos tab. From here it is up to you to identify the location of the photo that you are looking for by selecting the correct folder or album that the film will be in. There are a few different ways to go about this depending on the specifics of how the photo arrived there.
For example, if you want to find a photo that originated on the iPad, such as something that was photographed with the camera on the iPad or saved from the Internet in Safari, you may want to look at the Last Import folder or a recent import in iPhoto. This is only true unless you moved the file somewhere else, and then you would need to identify its new location. If the photo was already a part of an album before it was ever synced to the iPad, then you should identify the original album to sync back to your iPad. Once you apply these changes you can sync the iPad to your computer, and all the photos that were deleted from the iPad will be synced directly back to your iPad.
Recovering Files
If you have not properly placed your files on your computer in a standard location the regular syncing process will not un-delete photos on your iPad. Instead, you may need to go directly to the iPad's back up files, which transfer over through iTunes every time you sync.
This is important since it is what will protect your iPad's contents even if the iPad itself is damaged and everything is lost. One of the easiest ways to do this is to use a recovery program to do it since it will go through and browse through your back up files without much effort on your part.
One of the best Mac apps for this is going to be Picturesque, which will allow you to browse through these back up photo files just as if they were regular content and choose which ones you want to recover. Once you identify and select to recover them you will want to go through the previous syncing process by placing them in an identifiable folder and then syncing them back over to your iPad on the next standard sync.
Final Protections
If the iPad has not been connected to the computer and had its content at least backed up then it would not be easily recoverable. To un-delete photos on an iPad you will have to have a place to actually identify the photo, and if this has not been done then there is not going to be any standard practice for retrieving the photos.
In an effort to simplify the use of media on the iPad it does not have a regular "trash" or "recycle bin" to take the photos when they are deleted. Instead, you go through a very quick process to get rid of the photos that requires you to select the photo and to hit the button with the trash can icon. If you do believe that the images on your iPad could be important, even if you are just unsure, then it is going to be important to sync it over to your computer to ensure that it has a back up or a regular storage location. This is going to be how you protect your files even if you voluntarily delete them later on.
References
This post is part of the series: Photos on the iPad
Here are different articles that deal with photos on your iPad.