Back to School Desktops: Still a Valid Choice?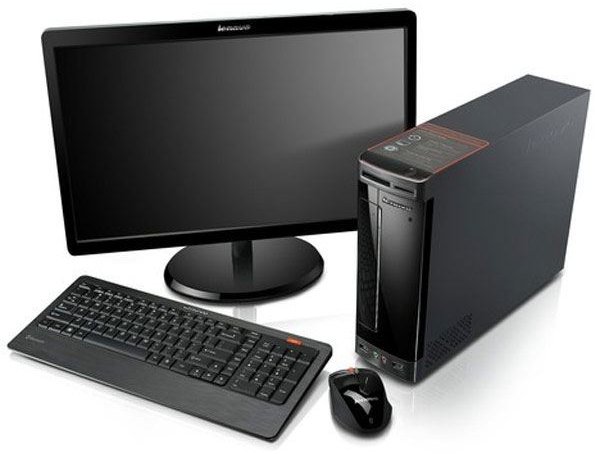 Not Cool, But Sometimes Necessary
Desktop computers are no longer a popular choice for students. The reason for this is simple - they're not portable. Students like to take their laptop to a library or a friend's apartment and study alongside classmates. This is simply more fun. If you're a parent, you might be thinking "My student is there to learn, not socialize!" Well, that's bullocks. The social connections made in college can be spur lifelong friendships and also provide important networking opportunities that will help your future grad land his or her future job.
However, laptops aren't always the best choice. There are two situations where you might decide on a desktop instead.
The Tight-Budget Desktop
It's true that a netbook can be purchased for under $300. However, these inexpensive and tiny computers are slow and have small keyboards, making them a poor choice for writing papers. Larger 15.6" budget laptops can be had for $400, but these also tend to have flaws, such as outdated processors or short battery life.
If you're looking at a budget of $500 or less, a desktop may be your only practical choice. Yes, you can indeed buy a desktop with a monitor on that budget. There's not much selection, but some options are available, and they are much quicker than the laptops you can buy for the same price.
When limited to a budget this low, retail stores are an excellent option. They tend to sell a wide selection of inexpensive desktops that are designed for people with low budgets and often include monitors. If a monitor isn't included, a basic one will be available at a low price, and the total cost of the desktop with the monitor may still fit in the $500 budget.
In terms of hardware, you should be looking for a dual-core Intel processor served with 4 GB of RAM and a 500 GB hard drive. These stats are entirely obtainable within a $500 price point, and you may even be able to do a little better.
The choice between AMD and Intel can be rough at this price point. Intel's most modern processors are faster, but also not often available in this bracket. Instead you'll see old Core 2 Duo processors up against AMD tri- or quad-core processors. These are close in performance, so I recommend going with whatever you can afford.
Image Credit: Lenovo
The Performance Desktop
Laptops are small. When it comes to computer hardware, size is the enemy of power. A big beefy processor will inevitably produce a lot of heat, which is why there's no quad-core Core i7 processors available in laptops with displays under 14 inches.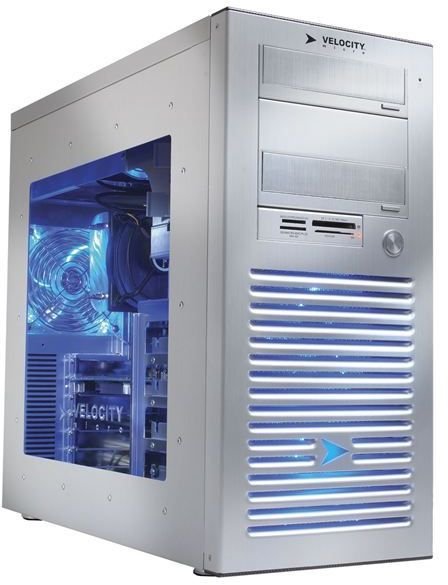 Because of this, some students might find that purchasing a laptop adequate for their needs means buying a 15.6" model, and one that's expensive. Graphics design students, for example, may need the power of a larger laptop in order to run the programs used in their trade.
Such large laptops are heavy and unwieldy, however. A better solution may be purchasing an inexpensive $500 or $600 ultraportable and then a separate desktop. This provides the best of both worlds, and while this may seem pricey, the overall cost will be much less than the price of any laptop capable of keeping up with a $800 desktop.
Intel processors again remain the best choice. The Intel Core i5-2500 will likely be your best choice, as it provides the latest quad-core Intel performance without costing a fortune. The Core i7-2600 is another great option, but isn't as attractive from a value standpoint as the i5.
You may be tempted to go with 8 GB of RAM, but you probably don't need to. There's a very limited selection of programs that require more than 4GB, and students likely to be using such specific software likely already know that it's a memory hog. Hard drive size is your choice, as you can find sizes from 500GB up to 1TB as well as desktops with multiple drives. I do recommend a 7200 RPM hard drive no matter what storage capacity you desire . A solid state drive is an excellent choice if you can afford it.
Discrete graphics cards will be an option. The AMD Radeon line is the best choice at the low-end, but the Nvidia GTX 560 is a competent mid-range competitor. Hardcore gamers will be equally happy with cards like the Nvidia GTX 580 and AMD Radeon 6970, but I doubt you'll find such cards in a desktop priced under $1000.
Most desktops will be available with a monitor or choice of monitors. A 22" model is a good choice. You'll probably be able to afford one with 1080p resolution, but this isn't an absolute requirement. The lower common resolution of 1650x1080 is adequate.
.
Recommended Desktops
Now that I've explained why a student might want a desktop for school, let's take a look at some recommended models. With these recommendations I will be addressing both scenarios I described - the budget desktop and the add-on desktop.
These should not be taken as the only worthwhile options. There's many desktops available, and their configurations change frequently. Students should consider any potential purchase alongside the information I provided on the first page. If it fits your needs, and looks like a great deal, go for it.
Budget Option: Dell Inspiron 560s
Dude, you're getting a Dell! These words were never cool, even when Dell was using the motto alongside its dopey-faced mascot, but the budget of $500 takes cool off the table.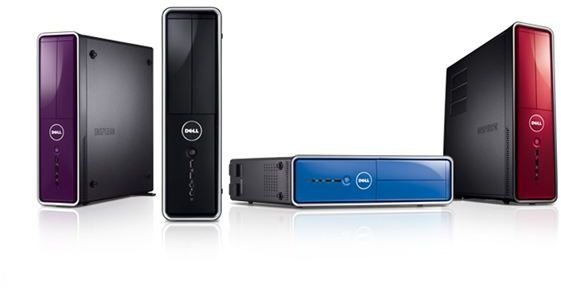 Priced at $449, the Dell Inspirion 560s is equipped with a dual-core Intel Pentium processor, 4GB of RAM and a 500GB hard drive. These specifications meet the minimum requirements I previously described and leave buyers with an extra $50 to play with. However, there's not much in the way of performance available for this model. You can buy more RAM, but it's unnecessary for this system.
A better place to spend the money might be the monitor. This model ships with a 18.5" LCD monitor that's robust but a little small. For an extra $59, you can purchase a 21.5" model that offers full 1080p resolution. That's a good choice for students, as it's not excessively large but provides plenty of pixels.
Though not cool, the "s" in 560s stands for slim, so this desktop may be almost unnoticeable on your typically messy student's desk. It's also quiet and cool, so placing and operating the desktop will be simple. Overall, this is an excellent value, and one that students on a budget shouldn't miss.
Image Credits: Dell
Budget Option: Acer Aspire AM3410 (and similar)
Another excellent choice for students, particularly those wanting a tad bit of gaming power, is the Acer Aspire AM3410. This simple mid-tower desktop computer doesn't look interesting, but it provides some impressive hardware underneath.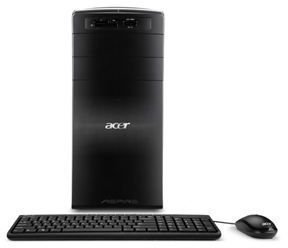 The processor is an AMD Phenom X4 840T model clocked at 2.9 Ghz. While the single-thread performance probably won't stand up to the handful of Core i3 systems available at this budget, the two extra cores are becoming handy an increasingly large number of games. In addition to that, the system comes with a Radeon 6450 graphics card. Far from the blazing-fast models that hardcore gamers prefer, but sufficient for firing up World of Warcraft.
Unfortunately, there's no monitor shipped with this desktop despite the $499 price tag, so you'll either have to blow your budget or obtain one as a hand-me-down from a relative. Thrift stores can be a good source of monitors, as well - just bring along a laptop so you can check to make sure they're working. This Acer does come with a keyboard and mouse.
While I recommend the AM3410 models, it's hard to pin one down because Acer is known for frequently changing its lineup. The specs may be slightly different by the time you read this. Use the advice on the first page to seek out the best Acer Aspire for you.
Image Credits: Acer
Performance Option: Dell XPS 8300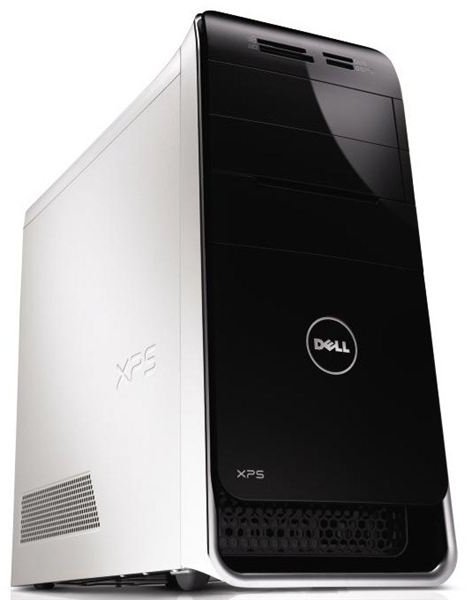 Dude, you're getting a Dell. Again! Although most of Dell's computers are relatively inexpensive, that's not all the company can do. After all, they did by Alienware specifically to gain access to their experience in building high performance computers (along with the brand name).
The XPS 8300 starts at $699 without a monitor. It's equipped with a Core i5 processor, a competent quad-core with a base clock speed of 2.9 Ghz and four cores. An upgrade to the Core i5-2500 is available for $140, and while it will provide a noticeable improvement, it's far from required. The stock Core i5 quad is an excellent processor and quicker than 90% of what's on the market today.
Also included in the stock configuration is 6GB of RAM and a 1TB hard drive. Most students will have no need to upgrade either. Solid state hard drives are not available as an option.
Video cards, on the other hand, are readily available. The base model includes the Radeon HD 6450, which is fine for basic 3D gaming. More serious gamers might want to spend $130 for an upgrade to the Radeon HD 6770. That may sound like a lot, but if you're like most students, your computer will end up being your only source of digital entertainment.
Image Credits: Dell
Performance Option: Maingear Vybe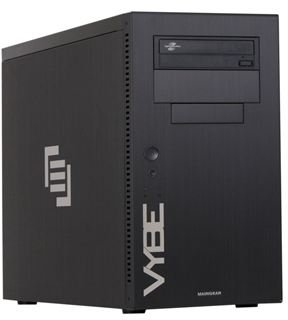 When it comes to bang-for-the-buck, you just can't beat the Dell XPS 8300. However, it doesn't have all the options one might look for, and it's a bit large. There's also some people who simply won't by Dell because of bad experiences in the past.
If you don't like the Dell for whatever reason, the Maingear Vybe is a great alternative. Starting at $815, this small tower PC offers a Intel Core i3-2100 processor. As mentioned on the first page, however, I advise going for a Core i5-2500. When equipped with that upgrade, the Vybe is a hair over $900.
Compared to the XPS 8300, the Vybe is not as well equipped. It has only 4GB of RAM stock, and no stock discrete graphics card. The base hard drive offers a mere 500GB compared to the Dell's terabyte. These issues are made up for by a higher standard quality in other areas, like the motherboard and power supply. The enclosure is also excellent, and easy to work with if you need to replace a part.
Ideally, any desktop you buy for college should last the entire 4 years. Between this and the Dell XPS 8300, I'd wager that the Vybe will be more likely to make it. Not only from the standpoint of component reliability, but also upgrades. The Maingear Vybe is a robust, well-rounded machine that should be able to accept any future video card, RAM or hard drive upgrades you might need.
Image Credit: Maingear
Doing It On The Desktop
Any student should think about their needs before buying a desktop. In terms of performance, they are unquestionably faster than laptops. They also are less expensive once you eliminate extreme budget laptops, which usually aren't great for students, from the equation.
If either speed of value is your highest priority, a desktop will be your best choice. Just be honest with yourself, because if you make the wrong decision, you may feel left out when your friends want to study at Starbucks and you can't because you don't have a mobile PC.
References