Boarddocs iPad eGovernance: An In-Depth Review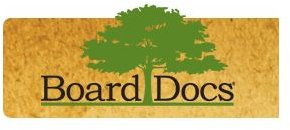 What is eGovernance?
eGovernance refers to taking Information and Communication Technology (ICT) to perform government duties. It is basically a paperless process that governments can use instead of the traditional infrastructure to make it easier to deliver information to citizens. A prime example of eGovernance is a .gov site, such as USA.gov, which informs the population of varying forms of valuable information, which is much less costly and more effective than the traditional method of mailing citizens.
What is Boarddocs?
Boarddocs is an application for iPads that can be purchased on the Apple iTunes store. It allows users to use the Boarddocs software on iPads, and comes in two different applications: Boarddocs LT and Boarddocs Pro. These applications are designed to create electronic forms of common government forms, such as eAgendas and ePolicies. Boarddocs Pro offers many more features, but does cost more, as it requires an unmentioned annual fee to use. The fee will vary based on country and state or province. On the other hand, Boarddocs LT requires an annual fee of $2,700 per year, making it quite affordable to small businesses. However, the reduced price will also mean reduced features.
Image Source: www.boarddocs.com
Boarddocs LT
Boarddocs LT offers many different features, though is not as powerful and robust as its counterpart. Based on the annual fee of $2,700 per year, a license to use LT will give an organization a number of different benefits, including the ability to create eAgendas, the ability to custom print these agendas, agenda items, and meeting packets, web based access on Windows, Macintosh, Linux, and iPad systems, 24/7 hosting that is power independent and with daily back ups, social sharing buttons, free on-site training, and version updates and software fixes for the duration of the payment of annual fees, and the ability to withhold select information from the public, but make it visible to the organization. A complete list of features can be found on Boarddocs LT about page.
Pros
Backed up every day
Works on Windows, Macintosh, Linux, and iPad
Toll free tech support
Free on site training
The ability to create electronic agendas
Able to withhold sensitive information from the public
Cons
Web based and limited offline use capabilities (internet outage can limit/stop usage)
Limited capabilities when compared to the Pro version
All users in the conference must have an iPad or computer to access Boarddocs
Boarddocs Pro
Boarddocs Pro is a pricier version of Boarddocs LT, though the annual fee will differ depending on the country and region that the company or government is located in. It offers a number of features that are not included in the LT version, including automated minute generation that can be released on a website, automated online or manual voting board that can be made public, an electronic policy development and publishing solution, an audio player that can play back past meetings, and a fully customizable interface, as well as every feature included in Boarddocs LT. A full list of features can be found on the Official Boarddocs Pro about page.
Pros
Fully customizable interface
All the built in features of the LT version
Ability to create and publish ePolicies as well as eAgendas and a integrated library of events, news, and goals.
Ability to integrate a calendar
Works on iPad, Windows, Macintosh, and Linux operating systems
Simple to use, with free on site training given once purchased
Cons
Price is unmentioned on the website, and varies based on location
Annual fee for usage
Besides the unmentioned, varying price which must be paid annually, the Pro program is a great solution for creating eAgendas for any business or local governing body. The extra features are well worth the costs and will fit the needs of just about every organization.
Boarddocs Applications
Boarddocs is a great organization solution that improves transparency, helps share information with the public, and creates paperless eAgendas and meetings. The solutions offered by the two different web based applications, Boarddocs LT and Pro, are numerous, but the annual fee is a significant downside. However, since the program is web based, it will work on any operating system, as well as an Apple iPad, and older cached versions of the software can be saved onto a computer or iPad and used in times without Internet access.
With 24/7 support, free on site training, and numerous other features, Boarddocs LT or Pro is a great solution for any organization looking to increase their effectiveness and efficiency by taking a paperless route. More information on Boarddocs can be found on the Boarddocs Official Site.
References