Back to School Laptops: A Complete Guide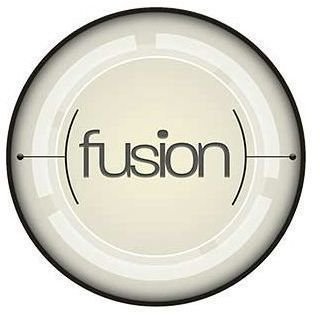 It's back to school, and that means it's time to choose a back to school laptop. Although it's usually college students that need laptops, high schoolers also sometimes have need for a laptop, or at least access to a computer. In either case, the needs of these two groups are more similar than either would like to admit, so we can address both here.
There are certainly some laptops that stand out for students, and if you want to skip the details and just discover what you can buy, feel free to jump to the second page. Here, before I make any specific recommendations, I want to address what a student should be looking for in his or her next PC.
The Hardware
Computer hardware is complex, and there's an endless array of combinations available. Fortunately, students have relatively simple needs, and this takes a lot of confusion out of picking the right components.
Most students need a machine that can browse the web, open documents and spreadsheets, and perhaps edit the occasional image. Students may also want to play games on their machine, particularly those in college, since the dorms and cramped apartments occupied by undergrads aren't great homes for wide-screen televisions and game consoles.
Currently there are two options that stand out. Intel's second-generation Core i3 and i5 processors are one solution, and they provide the best performance of any mobile dual-core currently available. Documents will open quickly, web browsing will be a snap, and programs like Photoshop will also respond with speed. Gaming is still lackluster if these processors are not paired with an Nvidia or AMD graphics solution, but some 3D games will run at acceptable framerates. You'll also be able to watch HD video without issue.
Another option is the recently announced AMD Fusion A-Series processors. These have much slower processor performance than Intel's Core i3 and i5, but they offer an integrated AMD Radeon GPU that is superior to what is bundled on Intel's products. If you'd like to play games on your laptop, look for a Fusion A6 or A8 processor. These can play most modern 3D games. Again, HD video is easily handled.
You'll also want to make sure you buy a laptop with at least four gigabytes of RAM and a 500GB hard drive. These are not hard to find, however, even in budget laptops.
The Display
Laptop display size is always a compromise. The smallest laptops - netbooks - have 10.1" displays and offer incredible endurance. However, they're too small to fit normal hardware and thus come equipped with underpowered processors like Intel's Atom, and the small display feels cramped.
On the other end of the spectrum you'll find hulking 17" and 18" behemoths. They offer plenty of screen real estate, and powerful hardware, but they usually weight over six pounds and are too large to fit in a normal backpack. This makes them a poor choice for students.
The best option is a laptop with a display between 13" and 15.6". The smaller 13" models are desirable because they're light and easy to fit in a bag, two qualities that students will surely admire. However, 15.6" laptops usually offer a number pad on their keyboard and often have slightly more powerful hardware than similarly priced laptops of smaller size.
One important fact to remember is that larger displays don't always offer more usable space. Computers render graphics based on pixels, not inches. An 11.6" laptop with a resolution of 1366x768 can display the same amount of information as a 15.6" laptop with a resolution of 1366x768.
Battery Life
Endurance is an important trait in a student laptop. They travel often between dorm rooms and libraries and classes. While power outlets usually aren't far away, hunting for one is annoying, and forces you to pack your power adapter. That's added bulk you might not want to haul around.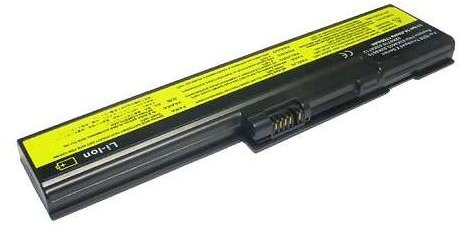 You average laptop with a 15.6" display can last around four hours on battery if usage is light (web surfing, document editing) and the display kept dim. More portable laptops, however, can last eight hours or more. While smaller laptops usually have better battery life, this isn't an absolute. Some small laptops also fit small batteries, which results in life that's actually worse than larger models.
Skepticism towards the manufacturer's battery life claims is worth cultivating. Most of them represent a best case usage scenario where the backlight is set impossibly low and the computer is used for only the lightest tasks, if at all. There's no authority that monitors claims about battery life, so companies can say whatever they please. Be sure to read reviews of the laptop you're considering to see how the endurance pans out in the real world.
Connectivity
Before we take a look at some recommended back to school laptops, you should consider one last ingredient. Connectivity.
Laptops are not islands. They're often used to hook up with other devices. At the very least, you'll probably have a mobile phone that you want to connect via USB. In addition to this you may have mobile hard drives, digital cameras, and other gadgets.
Carefully consider your needs before purchasing any laptop. For example, photography students may own a camera that uses a specific connection (like Firewire) or a specific type of SD card. If the laptop you're considering doesn't support it you'll need to buy an adapter, which is additional cost and bulk.
At the very least, any laptop purchased by a student should have three USB 2.0 ports, separate headphone and mic jacks, and one SD card slot. You don't need Firewire, eSATA or other more exotic connections unless you have equipment that uses them. While you don't need an optical drive, I highly recommend one, since you'll need it to watch DVDs with friends. Sure, you could just subscribe to Netflix, but campus Internet isn't always reliable and in some cases will specifically block such traffic to maintain bandwidth for more academic purposes.
On to the Recommendations
On the previous page I detailed information that will help you purchase the best student laptop. However, I understand that not everyone has the time or desire to learn about computers and purchase the best based off their own knowledge. Some students just want to buy a great laptop and be done with it.
The laptops listed here will allow you to do exactly that. They're the best student laptops, and they fit all the criteria I laid down on the first page. They're also affordable - all are under $800.
HP Pavilion dv6z Series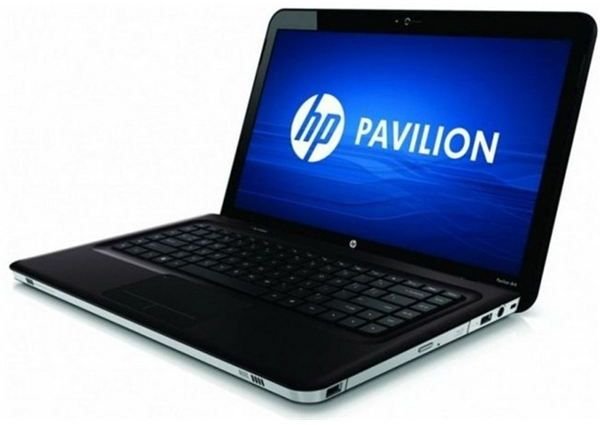 If you're looking for a well-rounded and inexpensive laptop, the HP Pavilion dv6 just might be what you need. Starting at $599, this 15.6" laptop equips AMD Fusion A-Series processors to provide a combination of processor and graphics power. The base model offers the A6 quad-core, but the A8 quad-core with a more powerful integrated GPU is also available as a $50 upgrade.
In addition to this, the HP Pavilion dv6z can support AMD Dual Graphics. This feature makes it possible for the GPU on the A6/A8 processor to combine with a discrete Radeon GPU to provide maximum gaming potential. Students who like to play games for entertainment when done with studying with appreciate this feature, as it provides performance on par with entry-level gaming laptops.
The Pavilion dv6z isn't the lightest laptop around, nor is it the most portable, but it provides plenty of umph for studying and entertainment. Those who don't mind the extra weight will appreciate the versatility.
Lenovo IdeaPad Z570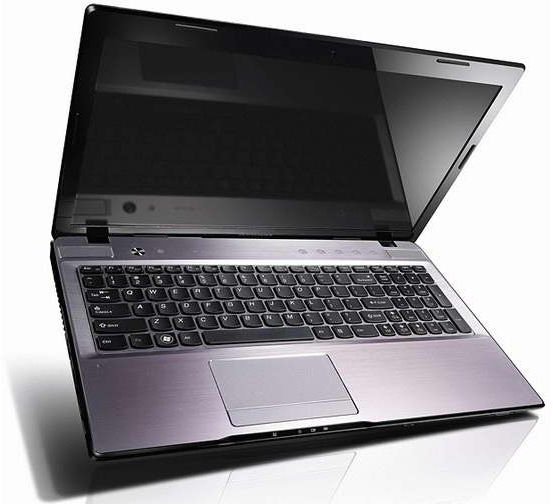 The IdeaPad Z570 is a mainstream no-frills laptop that provides elegant, simple styling and Intel processors at low prices. The basic Z570 with a Core i3 can be had for $599, and upgrades to Core i5 processors are available on Lenovo's website. When equipped with these new Intel parts the IdeaPad provides outstanding performance despite the bargain price.
Another important trait of this laptop is the keyboard. Although it's not quite up to ThinkPad standards, it seems inspired by that well-regarded line of computers. The keys are well spaced and provide comfortable travel, which results in an enjoyable typing experience. That sounds boring, but it's important for students, since they spend a lot of time writing papers.
While the Z570 seems to be a better deal, Lenovo does also offer the Z575, which comes with AMD Fusion A-Series processors rather than the Intel Core i3 or i5. This is a good choice for those who are unsure about the 3D gaming performance of Intel Core. There are no discrete graphics available, so Fusion is your only choice for better gaming with this laptop.
Toshiba Satellite L745D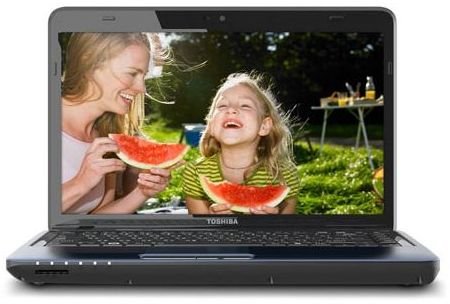 This mid-range 14" laptop starts at $450 and offers a good compromise between smaller 13" laptops and the larger 15.6" models. It does not have a number pad, but the slightly larger display does leave plenty of room for an optical drive (not found on all 13" laptops) and a wide varity of ports. The weight is under 5 pounds, as well.
Processor options include both Intel Core and AMD Fusion A-Series processors. Most models on the market today have the Core processors but the Fusion option can be found at online stores like Newegg. The Fusion model seems to start at $599, but it also comes with better equipment like a larger hard drive, which makes it comparable to a $599 Core i3 version sold by Toshiba rather than the entry-level $450 model.
This Toshiba is also easy to recommend thanks to Toshiba's excellent reliability reputation. Although no one can predict the future, past studies indicate that Toshiba has paid attention to quality and delivered laptops that last longer than normal.
ASUS U31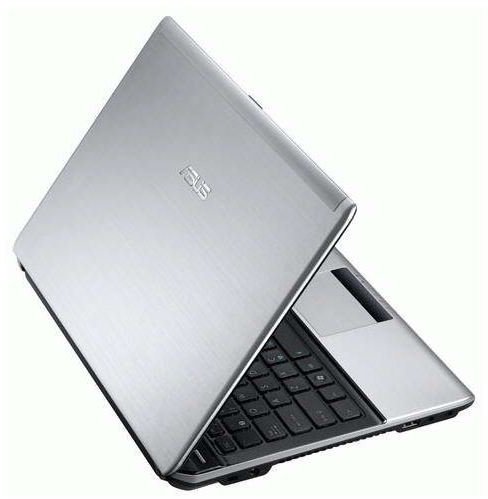 If maximum portability and battery life is what you desire, look no further than the ASUS U31. This is one of the latest 13.3" ultraportables from the company, which has a long reputation for delivering laptops that provide class-leading endurance. This U31 model is no exception. Its standard 8-cell battery can provide almost ten hours of life under light use.
Performance isn't bad, either. The Core i3 processor works alongside an Nvidia 310M GPU. Although this is an older Nvidia part, it still provides enough performance to handle older and less demanding 3D titles. Overall, this laptop is on par with what large machines on this list offer. There is one part of the hardware that is lacking, however - there's no optical drive. You'll have to buy an external drive if you want to watch a DVD.
Like Toshiba, ASUS has an excellent reliability reputation. It's so good, in fact, that ASUS offers a free 2-year limited warranty instead of the 1-year warranty that comes with virtually every other laptop on the market. There's even a year of accidental damage coverage included at no charge.
The only real downside is price. The most basic U31 is just over $700, and slightly upgraded models come close to our $800 budget maximum. Even so, you're getting more than you pay for.
Why No MacBook?
You'll notice there is no MacBook on this list. This is commonly considered to be the student laptop, so why didn't I include it?
The reason is simple - I don't find MacBooks to be great laptops for students. Although they offer great performance and portability, they're extremely expensive. Students are not known for their financial wealth, and the money saved by purchasing a PC could be used elsewhere.
In addition to this, OS X has its problems. It's a clearly inferior gaming platform when compared to Windows, for example. This is not only because of the lack of available titles but also because games run slower under OS X than they do with Windows. Another issue is the higher cost of many apps on OS X when compared to Windows. There's simply less selection, and as a result developers are more likely to charge.
MacBooks are sexy. I understand the appeal because I myself own one. However, I can't recommend it for students. Buying a luxury product should be saved for after you've graduated.
References