Using a 3G Modem with Your Android Tablet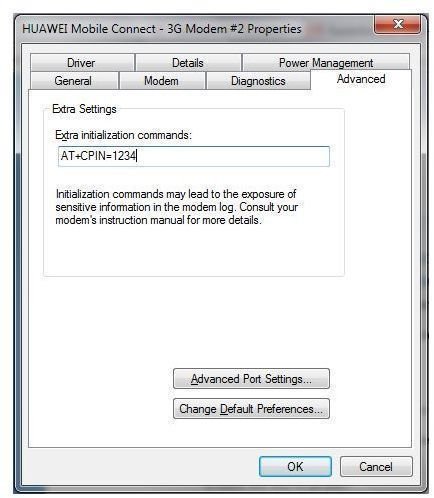 There are generally two types of tablet computer – those with 3G capabilities and those without. A common way to save money on an Apple iPad or any of the Android Honeycomb devices is to choose a Wi-Fi only model, thereby saving on the outlay of another mobile Internet payment (in addition to the one you already use on your mobile phone, for instance).
However, it isn't uncommon to find that at some point down the line, having 3G suddenly becomes quite important. For instance, you might be planning to use your tablet while on a train or in a cafe or some other establishment that you would expect to find a wireless connection only to be disappointed.
Fortunately, thanks to the active USB capabilities of Android Honeycomb tablets it is possible to take advantage of 3G modems, the so-called "dongle" devices that are sold by mobile phone companies, to put laptops and netbooks online.
Android Honeycomb and 3G Dongles
While there are plenty of ways in which you might enable Internet access for a Wi-Fi and 3G Android tablet, devices without native 3G rely on a very narrow set of dongles to acquire connectivity.
In fact, you would be hard pressed to use the majority of these devices thanks to the fact that they are designed to be used with Windows and Mac OS X computers and not tablets. Problems can arise when connecting such dongles to Android tablets as the devices are programmed to autorun and install drivers for one of the supported desktop operating systems when detected.
So how do you identify a suitable dongle?
As a general rule of thumb, if the device was sent to you free by your mobile phone company and it takes the form of a standard USB stick, then the chances are that this type of device isn't going to be recognized by a Honeycomb tablet such as the Motorola Xoom.
Instead, you need to be looking at a slightly larger device similar to those provided by Huawei.
Preparing the Huawei 3G Modem for Use on Honeycomb
Probably the best device to use is the Huawei E1550 (although others can be used), but before you purchase one and plug it in, you will need to take note of the following steps.
To begin with, you need to disable the CD autorun mode which the dongle will be set to by default. This is done via Telnet, and this can only be done via desktop computer. Begin by downloading PuTTY. While that is taking place, insert the Huawei E1550 into your computer.
In a few moments the dongle should have installed using the autorun method. You will now be able to open the Windows Device Manager (in Windows 7 this is found via Start > right-click Computer > Properties > Device Manager) and identify the device, which should be found under Modems. Expand this section and right-click on HUAWEI Mobile Connect - 3G modem, selecting Properties > Modem, and make a note of the port number.
Next, with the modem still connected, run the putty.exe program that you downloaded earlier. Select the Session screen on the left and then set Connection Type to Serial and enter the port number in the Serial line box, and click Open.
Begin by typing ATZ (this might not be visible on screen) and hitting Enter; the response OK should be displayed.
Next, type ATI and Enter this, which will prepare the modem for the following commands.
These configuration commands need to be sent to the modem via Windows, so open Start > right-click Computer > Properties > Device Manager, expand Modems and identify your 3G modem. Next, right-click the item, select Properties and find the Advanced tab, where you should enter the following:
AT+CPIN=1234
AT+cgdcont=1,"IP","apn.name"
Where "IP" and "apn.name" are displayed, you will need to find and enter the APN (Access Point Name) details for your mobile Internet dongle.
Click OK when done.
Connecting to the Internet on Honeycomb with a Huawei 3G Modem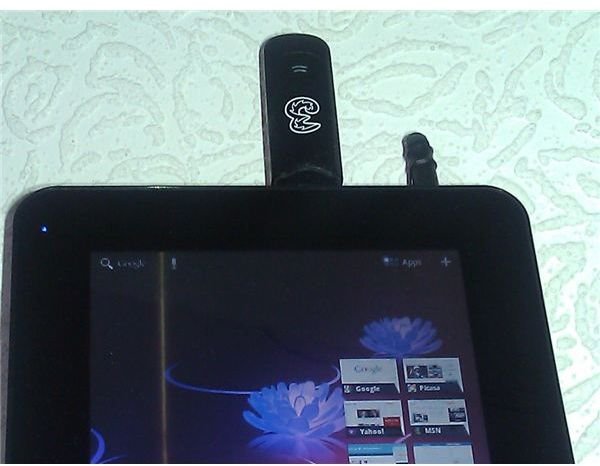 With this all setup and entered, safely remove the Huawei 3G modem from your computer, and then switch off your tablet.
At this stage you need to be aware of how to launch your tablet in USB host mode: this is different for all devices, so you will need to check the manual/support forums. Before booting into USB host mode, however, insert the 3G modem into the USB port.
Once Android Honeycomb has started, go to Settings > Wireless & networks > Mobile networks and check the box labeled Data enabled. With this done, the APN should be available to select along with the network operator, and your connection established!
Where Can I Find a Suitable 3G Dongle?
There are various ways to find of one of these devices. For instance, you might spot one in an electronics store, or find one on eBay. You might even get lucky and have one sent to you for free by your mobile phone provider or ISP.
Probably the best way to find out what is available is to take the step of contacting your mobile phone provider personally and requesting details of what will work with their system. If you're unable to get your hands on a Huawei device, don't give up, as there are other devices that you might take advantage of such as mobile wireless hotspots that are being rolled out by various providers.
These devices are essentially the same as 3G dongles, but with added wireless hotspot functionality, and they are much easier to use with tablet computers!
References
Author's own experience.
Executing AT-commands under WindowsThis is a featured page, https://3g-modem.wetpaint.com/page/executing+AT-commands+under+Windows
Screenshots and photos provided by author.