Rounding Up Sony Tablet PCs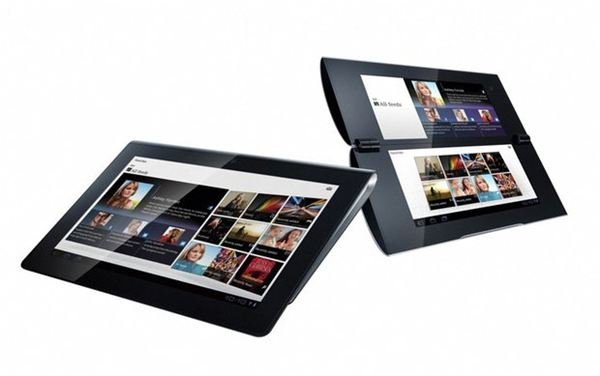 Sony Tablets: S1 and S2
Sony unveiled its first tablet PCs two months back during a press event held in Tokyo, marking its first step in the world of tablet manufacturing. According to the press release, the tablets are designed to deliver "the perfect combination of hardware, content and network with seamless usability for a high-quality, engaging entertainment experience."
According to Sony, the S1 tablet has been optimized to run rich media applications while the other, code-named S2, is designed for an ideal mobile communication and entertainment experience. This article takes a look at what these tablet PCs are going to deliver.
Sony S1 and S2: Features both Tablets Share
Here are the features which are common in both tablets.
1. Android 3.0 (Honeycomb) Operating System
Both tablets are equipped with the Android 3.0 operating system which is designed for devices with larger screen sizes, specifically tablets. It features a "Quick and Smooth" touch panel which can be customized. Users can access amazing widgets and over 100,000 Android apps from the Android Market.
2. Tegra 2 Processor
Sony tablet PCs are one of many upcoming tablets which use the NVIDIA Tegra 2, the second generation of Tegra SoCs going into smartphones. This SoC has a Dual-Core ARM Cortex-A9 processor which features a ULP GeForce GPU and a single-channel memory controller. However, it lacks NEON technology, meant to accelerate media and signal processing applications.
3. Support for WiFi and WAN (3G/4G)
According to Sony, both tablets support WiFi and WAN (3G/4G) connectivity. This is another great feature for any tablet that promises seamless connectivity.
4. Access to Sony Premium Network Services
Users also gain access to Sony's Premium Network Services - a group of services enabling access to digital content including videos, games and books. You can download and play first-generation PlayStation games through PlayStation Suite, download ebooks from Sony ReaderStore and enjoy endless music and videos with Qriocity music and video services.
5. Intuitive Portability
With novel design, Sony attempts to bring something more portable for tablet users. The first tablet, with its curved back, mimics a folded magazine which fits into your hand and gives you a feeling that you're holding an actual printed magazine. The second tablet, with dual displays, fits easily into your pocket and can be carried anywhere.
6. Remote Access
Both Sony S1 and S2 tablets have AV functionality through which you can use your tablets as remote control for TVs, DVD players, etc. with the use of infrared technology.
7. DLNA Support
The support of DLNA (Digital Living Network Alliance) allows Sony tablet PCs to connect to various other devices through plug-and-play functionality for easy data transfer.
8. Cameras
Both of Sony's tablets are equipped with cameras. The S1 tablet features both front and rear-facing cameras while the S2 has only one. Details are yet to be announced.
Sony S1 and S2: The Differences
While both tablets share main features including operating system, processor and connectivity support, their design and form factor is quite different from each other. Also, the S1 is meant for rich multimedia applications while the S2 is optimized for mobile communication and entertainment. Here is an overview of what sets them apart.
Sony S1 Tablet PC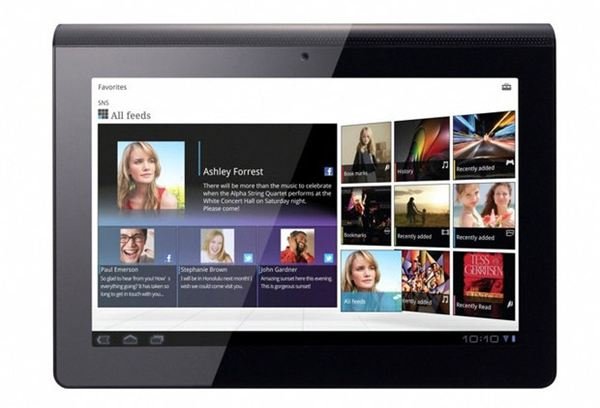 This tablet can be compared to iPad for the design is quite similar (except the novel curved "folded magazine-like" shape). Also, opposed to iPad's 9.7-inch display, Sony has kept the LCD's size to just 9.4-inches which makes this tablet smaller than the iPad. Unlike the S2, it can't be fitted into pocket or easily carried along but it seems quite promising with its lightness and support for rich multimedia applications such as games and videos.
Sony S2 Tablet PC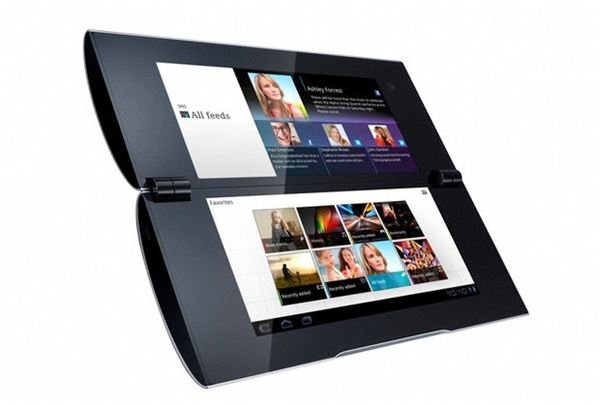 Sony S2 tablet comes with two 5.5-inch LCD displays which are hinged in the middle and can be easily folded to be carried along in pocket or a bag. Despite many speculations about the tablet's shape not being like a standard tablet PC, the clamshell shape is designed for dual and single screen presentation and usability. You can either read a book with two pages side-by-side, play a game with control buttons on bottom screen, or just combine both for one larger display to enjoy movies and videos. It may seem heavy but the Sony representative, Kunimesa Suzuki, demonstrated how easily it can be carried by sliding it out of his jacket pocket.
Sony S1 and S2: Pricing & Release Date
Pricing is not confirmed, but according to a source, the tablets might be priced around $599 MSRP (S1) to $699 (S2). However, the official press release confirms that the tablets will "become available in the global market starting in fall 2011." We may expect them sooner in the US.
References:
https://www.techradar.com/news/mobile-computing/gallery-sony-tablet-s1-and-s2-947637
https://www.engadget.com/2011/04/26/sony-to-launch-two-honeycomb-tablets/
https://www.nvidia.com/object/tegra-2.html
https://googlemobile.blogspot.com/2011/01/sneak-peak-of-android-30-honeycomb.html
https://crave.cnet.co.uk/laptops/sony-s1-and-s2-android-honeycomb-tablets-go-official-in-pics-50003593/
Images Source:
https://crave.cnet.co.uk/laptops/sony-s1-and-s2-android-honeycomb-tablets-go-official-in-pics-50003593/