Microsoft Wireless Entertainment Keyboard 7000 Can't Connect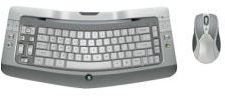 The Microsoft Entertainment Keyboard 7000 is one heck of a beast. As far as wireless (or wired) keyboards are concerned, things do not get much better than this, because it is designed in such a way that makes it easy to use, comfortable over long stretches of time, and doesn't cost thousands and thousands of dollars. Now, it's not the cheapest thing in the world; it may not be only attainable by the rich folk of the world, but it is a hefty $200. Still, it comes with a mouse and is built to work with Windows machines, meaning that there are handy shortcuts all over the duo of devices that allow you to do things that mimic the Exposé functions on Apple Mac computers with the touch of a button.
But what if you buy one of these fancy machines and it stops working? Or what if you can't connect in the first place? Well, you'll need a little help, because it can take some elbow grease to get things out of that rut.
Fix #1: Install Those Service Packs
You've probably heard the term "hardware driver" before, and if not, you'll want to get familiar with it. Essentially, a "driver" is a thing that controls any piece of hardware that you plug into a computer including keyboards, mice, printers, speakers, and sometimes even things that are inside of your computer like video cards. With Windows machines, Microsoft opted to have these things called "Service Packs", which are essentially the same thing with a different name.
Sometimes when a wireless keyboard, such as the Microsoft Wireless Entertainment Keyboard 7000, can't connect, it's due to out of date service packs, and Microsoft gives us a very easy and straightforward way to keep up-to-date. To do so, visit Microsoft's updating website (link in the references at the end) using the Internet Explorer web browser. If you visit with another web browser such as Google's "Chrome" or Apple's "Safari", you'll be asked the switch to IE and start over. So make sure you're using IE.
After you get here, just follow all of the instructions and within a few minutes everything should be back up to date. Restart your computer and attempt to reconnect to see if that helped.
Fix #2: Reconnect With Your Device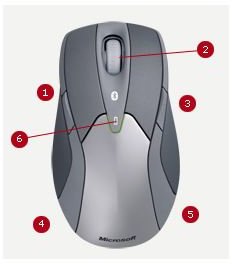 The next option you have is making sure your device is added to the list of your computer's recognized devices, and re-adding it even if it is. To do this, follow these instructions:
- Open up the Start Menu, select "Hardware and Sound", and then select "Bluetooth Devices"
- You'll see a list of devices here, and you'll want to look for the MEK7000. If you can't find it, click the "Add" button. If you can find it, remove it from the list so we can try to re-add.
- After you select "Add", follow the instructions given to you and then try out your wireless device.
- If a connection still wasn't established, choose "Properties" and head on over to the "Services" tab. Check the "Drivers for Device" box. If there is a check box next to the device and it's filled in, click to clear it of the little check mark.
This should get your drivers for you if you follow the instructions, but if it doesn't, you'll need to try one last thing.
Fix #3: Switch to the Microsoft Bluetooth Stack
Sometimes certain devices just don't work with certain computers, and if this is the case, you'll need to switch over to Microsoft's own Bluetooth stack over using the third-party one that probably came with your device. To do this, you'll need to head on into the device manager.
- Right click on My Computer, open up the "Hardware" tab and click on "Device Manager". This will bring up a list of devices that you are currently using, or have used in the past, with your computer.
- Go into the "Bluetooth" directory by clicking the little plus sign on the left of it.
- Right click on your device and select "Update Drivers"
- This is where things get a little tricky. You'll want to choose the "Install from a list or specific location (Advanced)" option so that we can select the correct driver to install. After choosing things, hit "Next".
- On the next page you'll see a check box labeled "Don't search. I will choose the driver to install". Check it and hit "Next".
- Now you see a list of possible drivers for your device. The first one on the list should be the right one (assuming it's the Microsoft Bluetooth Stack), so choose that one and then finish up the installation.
- Restart your computer and try the device again.
If this didn't work for you, or you know another fix that I missed, leave a comment in the comments below and I'll get back to you!
References