Logisys Keyboard Driver Download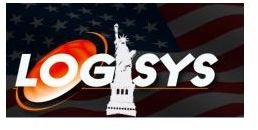 Logisys: What Is It? Why Can't I Find Drivers?
Logisys is a computer hardware manufacturer that makes everything from keyboards to motherboards to graphics chips to computer fans, and sells them via websites and retailers across the nation. Though not as big as, say, Dell Corporation or Microsoft, a fair number of people use their products without any trouble. Some, however, try to use them and find themselves unable to due to lack of drivers.
Whether you need a Logisys keyboard driver download or a download of any other driver from the company, it's hard to locate the necessary websites and links in order to get your hardware to work. For whatever reason, there is no clear location for drivers on Logisys' website, and Googling proves inconclusive upon first glance. Dig a little deeper, however, and it should be a clear shot to find exactly what you're looking for.
Locating Drivers for Logisys Devices - Option 1
When you buy a Logisys device that requires drivers, most of the time it comes packaged with a disk. Sometimes, like if you buy used or lose your disk, you need another way to get the things to work – that's where things get complicated. A complete run down of the official website of Logisys proved inconclusive, but there is one place where you can easily download Logisys drivers without hassle and without needing to jump through a bunch of hoops to do it – Driver Robot.
I know a lot of you may be skeptical of programs that claim they can update drivers for you, but for once one of them is the real deal.
Sort of, anyway.
The claims made by Driver Robot in helping you find drivers are pretty straightforward – it'll scan your computer and flag down any old drivers that you may need to update. For the most part it delivers on these promises. The only issue that I've heard about regarding the software is that it does leave some unnecessary icons on your desktop, but upon un-installation (should you go with that) they disappear and it doesn't leave any unwanted files on your computer.
Locating Drivers for Logisys Devices - Option 2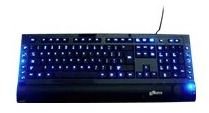 The only other method I've been able to locate is the "Google formula" method, which is arguably easier than Driver Robot, and it doesn't require a download. The only problem? It's not a comprehensive, one-location method. You need to do a separate Google search and probably go to a separate website for each one. Still, if this is the route you want to take, here's your Google formula:
"logisys [product name] driver"
Hit enter after you type this into the search bar, and then use your wits to locate the best option for you! It's worth noting that many Logisys products, such as the Logisys KB208BK Illuminated Keyboard, do not come with drivers and have no drivers available for download. If you search for drivers, no matter the method, you will not get any. Other Logisys products that do not have drivers include most of their wired keyboards, mice, and things like fans and power supplies. If you are unable to find any drivers, but are certain that there are drivers available, post a comment on this article and I will locate some for you.
How to Install Drivers
Once you've located the elusive Logisys drivers, you'll need to know how to install them. It's a very simple process, so you shouldn't have any trouble following these instructions:
- Download the driver from the page that you find it on, and make sure you click "Save" and not "Open". Save it somewhere that's easy to access, such as your desktop.
- Double click on the downloaded file, and make sure that you read the instructions carefully. They vary from driver to driver, but for the most part you shouldn't have any reason not to proceed with the installation process whether it's a Logisys office keyboard driver (which you shouldn't normally need) or a driver for something entirely different like a graphics card.
- Restart your computer, and then attempt to use your product again.
If it didn't work, you probably have bigger problems than a lack of drivers, such as a faulty port (USB or otherwise), a broken OS (not likely), or a faulty piece of tech.
Closing Note: Logisys Keyboards and Keyboard Drivers Specifically
I've noticed a lot of people going around the Internet looking far and wide for drivers for things like the Logisys illuminated keyboards and various other external devices, and I just want to clear something up: There are no drivers for these devices. When you purchase a device like this, you should read the box and make sure your OS is listed on the "List of Compatible Operating Systems". For the most part, any Windows OS from XP onward should work just fine, but if you're using it with something like Windows 2000, Linux, UNIX, or Mac and it doesn't work, you're pretty much out of luck.
Sorry to be the bearer of bad news, but no one seems to know why they can't find any drivers for their Logisys keyboards and mice. Best of luck to all of you getting things running!
References/Helpful Links