Qwest USB Wireless Adapters: The Top Picks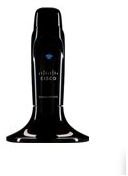 #4: Linksys AE1000
I like to start my lists off with a bang, and as far as wireless adapters are concerned, the Linksys AE1000 is a huge explosion of quality. Rated highly among professionals and everyday people alike, the AE1000 boasts one of the only wireless connections in the industry that doesn't drop and offers consistantly high speeds thanks to a theoritical maximum bandwidth of 300 Mbps. It comes with an installation CD that helps guide you through the whole set up process so you can avoid all of the installation issues that come with a lot of the other wireless adapters, and because of this, you don't need to do any excess searching for drivers and software to run your device.
Are there any cons to the device? Well, just like anything, it does have its downsides. Some people report that the range on the adapter isn't all that great, and when you get up into the 5Ghz range things get a little weaker. Still, this won't affect most people who use it, and the price is great as well - about $30-$40 online, $60 in store.
#3: Actiontec Qwest Wireless USB Network Adapter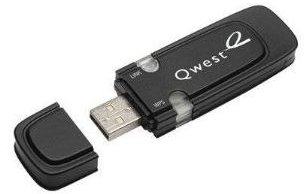 ACTIONTEC is a brand that Qwest knows well. Upon initial set up of your connection, most Qwest technicians will outfit you will an ACTIONTEC router simply based on the fact that they aren't expensive and they're reliable. What the ACTIONTEC wireless network adapter does is allow you to connect to your wireless network without hassle, and it's literally the size of a flash drive. Plug it in when you're using it, and stick it in your pocket when you're not; the portability is a huge plus for laptop users who are on the go a lot.
The one problem with this? With smaller tech comes less power, and with less power comes less range and less speed. Sure, it's a nifty Qwest USB wireless adapter, but are you willing to sacrifice power for portability? Add in a cost of around $25 or so and you've got a pretty evenly balanced device that may be exactly what you need, or may just be another thorn in the rosebush.
#2: NETGEAR WNA1100 Wireless-N 150 USB Adapter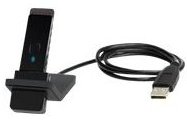 If you're looking for a decent network adapter on a budget, you'll want to look into this device by NETGEAR that comes in at about $25-$40. It's a USB powered piece of tech that can connect to your network at speeds of 80%-90% of your wired connection.
The one thing a lot of people complain about is that set up is kind of a hassle. One review in particular claimed that it took upwards of several hours to get it to work, but after he got it things were smooth sailing from there and it turned out to be a great product.
The connection speed on this one is also a little less robust than what you'd find on something like the AE1000 (300MBPS), but with a cap of 150MBPS, it should be more than enough to fit most typical internet needs. This combined with the cheap pricing means that, despite some obvious issues with setting up (depending on your computer and the OS you're using), it's a good investment for someone who isn't internet heavy. If you use your computer for professional and/or business needs, however, you'd be better off investing in something with a little more power.
#1: Belkin Enhanced Wireless USB Adapter Network

Rounding out this list is yet another pocket wireless adapter that has been rated (like the AE1000) very highly among critics and civilians alike because of its price, its portability, and its overall reliability. The Belkin Wireless USB adapter comes as something people would dub "Plug n Play" because (for the most part) you can just plug it in and it works without needing any extra drivers or software or complex installation. Additionally, it touts a price point of around $25 on top of this, so you really can't go wrong if you want something that's solid and easy to use for a good price.
The issues? The thing isn't perfect. A lot of users report reliability problems (albeit rare), and there are a few issues regarding its use on desktop computers as opposed to laptops. While the amount of people who still use desktop computers on a wireless network is dwindling, this is certainly something to take into account before you spend $25 on a piece of hardware that you're expecting to work without flaw.
References/Purchase LInks
[Image/Information/Purchase Link] AE1000
[Image/Information/Purchase Link] ACTIONTEC Qwest Adapter
[Image/Information/Purchase Link] NETGEAR WNA1100
[Image/Information/Purchase Link] Belkin Enhanced Wireless