Finding Underworld Desktop Background Wallpaper Images on the Web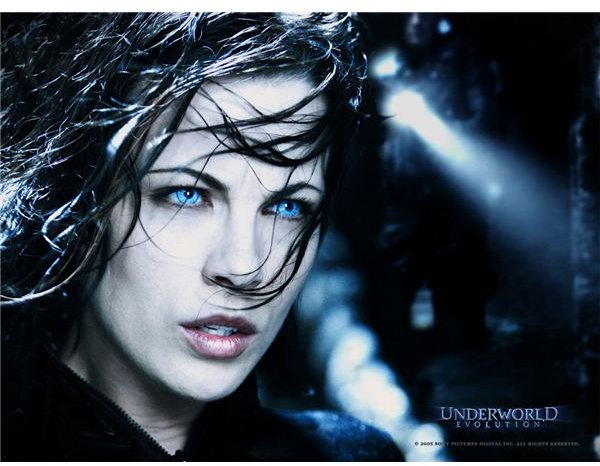 How to Install a Desktop Wallpaper
When you first get a new computer, one of the first things you'll want to do is change the ugly desktop wallpaper to something that fits your personality. If you like sports, maybe you'll want a picture of your favorite player, or if you like movies, perhaps the poster from one of your favorite movies. Whatever your choice, you need to know how to get that image as your wallpaper with ease. Here's a quick guide before we jump into all of the great Underworld wallpapers I've found for you.
1. First, find the image you want online. The best way to do this is to go to Google.com, click the "image" tab at the top, and then type in whatever you've looking for followed by the word "wallpaper". For instance, if I want a desktop background of Star Wars, I could search "Star Wars wallpaper".
2. When you find an image you like, check to see that it has a high enough resolution to be used as a desktop background. Most monitors are fairly large, so you'll want an image that is at least "1024x786" or high, but you could go for something smaller if you're okay with it looking a little blurry. Alternately, you can use Google's image search settings and select the "large" option, meaning Google will only display images that are large enough to use as desktop backgrounds.
3. Right click (or Control+Click if you have a single-click mouse) and select the option that most closely resembled "Set as desktop background." This is what it says in Firefox, but the actually phrasing can vary depending on what internet browser you're using.
4. Once you click the correct button, minimize your browser window (or click F11 on a Mac) and you should see your image behind all of those desktop icons!
Now, onto those Underworld wallpapers!
#1: The Classic Movie Wallpaper
When it comes to the Underworld movie, few things describe it better than "blue, grey, and action". This is reflected in all of the underworld movie desktop wallpapers as well, because it seems that even the most popular one follows this formula.
Take a look at this, which I've dubbed "The Classic". It has a standard layout showing the main character, a greatly rendered background, and a logo that beats everything else from the movie on this list.
#2: Villainous and Unique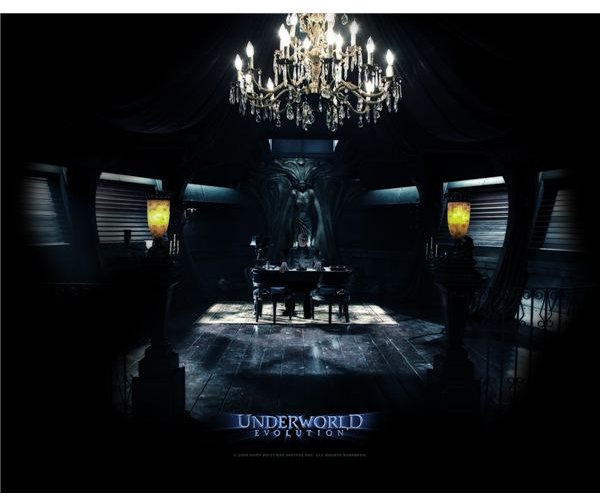 If you're looking for a wallpaper from the movie that strays from the pack (well, somewhat; it still uses the blue/grey color scheme), then we've got another one that features a different character entirely. Take a look at this introspective option that will surely fit well with anything you'd want to have shown on your computer.
#3: The Silent Image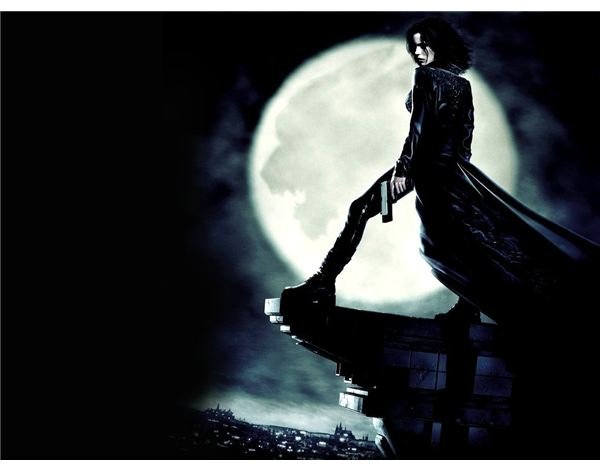 The last image that will actually be from the movie "Underworld: Evolution" is one that I personally would call my favorite of the three. It features the protagonist standing atop a building, the landscape sprawling below her and an array of clouds plus the moon accentuating the setting. There's no logo with it, meaning you won't get taken out of the picture by having to read text, and the colors flow really nicely from one side to the next.
The only issue is that is seems to get cut off on the left side for some reason, but when placed as a desktop background it's far less noticeable. Check it out to the right.
#4: Magic in the Air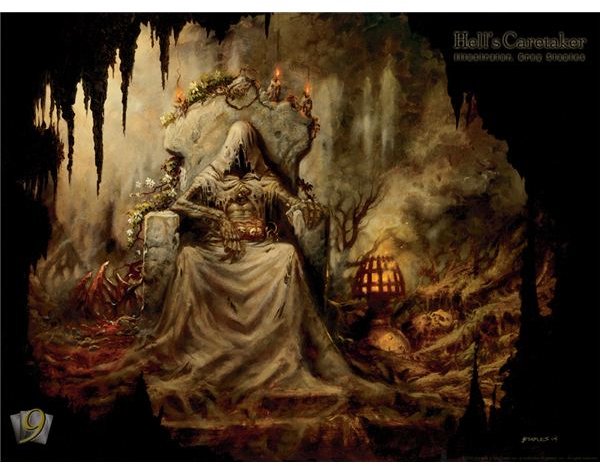 So what if you're not looking for something from the movie, and you really just want some images of the grotesque and dark underworld because you might be into Dungeons and Dragons or Magic: The Gathering or something. What do you do then? You get one of the most iconic pieces of artwork from the latter of those two games (Magic: The Gathering), blow it way up in size, and stick it on your desktop.
This image is done by MTG artists Greg Staples and came out as part of the 9th edition set of the game. If you have no interest in any of that and you just want to see a cool wallpaper, check this one out over to your left.
#5: Tomb Raider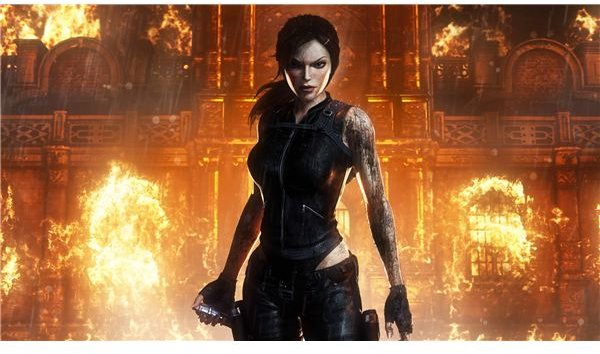 Another piece of entertainment tagged "underworld" is the video game Tomb Raider: Underworld for the PS3, PC, Wii, Nintendo DS, and mobile platforms. This image features famous female protagonist Lara Craft in front of some explosions in a house in classic Tomb Raider-action fashion, and is certainly one of the coolest underworld wallpapers out there.
References
All images are used as part of fair use, but can be found in their original forms at the following links:
Magic: The Gathering Image, https://www.scenicreflections.com/files/caretaker_form_hell_Wallpaper_c5qp0.jpg
Underworld Movie (#2), https://www.moviewallpaper.net/wpp/Derek_Jacobi_in_Underworld:_Evolution_Wallpaper_17_1024.jpg
Underworld Movie (#3), https://www.wallpapergate.com/data/media/322/Underworld_001.jpg
Tomb Raider, https://images.psxextreme.com/wallpapers/ps3/tomb_raider_underworld_2_1307.jpg
Underworld Movie (#1), https://hd-wallpapers.s-fun.com/plog-content/images/wallpapers/movie-wallpaper/movie-wallpapers-underworld---evolution-2006-kate-beckinsale-bill-nighy.jpg