Dell Bluetooth Keyboard Drivers and Mouse Setup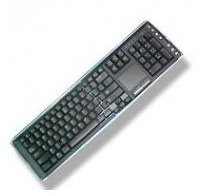 First Things First: Getting Drivers
Just like a car, new hardware for your computer will not do anything unless it has a driver. Unlike a car, however, drivers of computer hardware are virtual controllers that tell your PC what to do when said device is plugged in – not physical ones. So how does this apply if you've purchased a Dell Bluetooth keyboard or mouse? Simple, you head on over to the Dell website (link at the end of the article) and download the appropriate one for whichever gadget you've purchased.
Very helpful is the fact that Dell has laid out their drivers site in an incredibly simple fashion allowing you to search for your particular device by service tag, model type, or grab it from a list of previously used models that you've bought. This last feature only works if you've registered on the Dell website before, but it's incredibly helpful if you got a new computer but need to easily access the drivers for all of your old hardware.
One thing to note about this, however: You will not be selecting your keyboard directly from the main list or inputting the keyboard's service tag. This is where you input your laptop's service tag or search for your laptop model. You'll select the driver from the categories at the end.
Next: Installing Drivers
The useful thing about most computer hardware drivers is that the installation process for each one is incredibly simple and shouldn't cause you much hassle, with or without a guide. If you truly have no idea what you're doing, I recommend the following process:
- Download the driver to your desktop. This will allow easy access with little to no extra navigation time.
- Double click on the downloaded file (likely file type ".exe") and allow it a few moments to open up.
- The on screen instructions should be clear, but for the most part you basically just have to click "Agree" once and "Next" a bunch of times.
- After it has finished downloading, you can close the download manager. Don't delete the .exe file just yet – not until we make sure that the installation was successful.
Connect Your Keyboard or Mouse via Bluetooth
Connecting a device via Bluetooth on a Windows computer is a little more complex than it is on a Mac, but the process is relatively similar.
Windows 7: Firstly, you'll want to open up the Control Panel, which is located in the Start Menu on the bottom left of the desktop. After you've done this, you should see an icon labeled "Bluetooth Devices", which is exactly what you'll want to click. Next, select the "Add Bluetooth Device" button and follow the on screen instructions! Simple, right?
Windows Vista: Open up the Start Menu and go into "Control Panel". You'll see a list of options, and you'll want to select the one that says "View Devices and Printers". In the top left corner will be an icon that says "Add a Device", and since this is exactly what we want to do, it's recommended that you click it! If your wireless is enabled and everything was set up correctly upon initial installation, your keyboard or mouse should appear without trouble and you can install it.
Windows XP: You'll need to get to "Device Manager" which is (once again!) located within the Control Panel in the Start Menu. Look around within this window and you should see something to the effect of "Bluetooth Devices", which you should then click, followed by the "Add Device" button. Follow the on screen instructions and you're good to go!
I Couldn't Connect – What's Wrong!?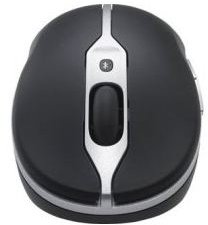 Don't freak out just yet, because there's a lot that could have gone wrong. I suggest you retry the above steps with the following precautions:
- Make sure the Bluetooth on your computer is turned on. Most computers have it on by default, but some have a little switch on the side that should be labeled.
- Ensure that your Bluetooth drivers are updated by going to the same drivers page that you already used and selecting the Bluetooth section instead of the Mouse/Keyboard section.
- Check to see that your laptop supports the keyboard you're using by checking the website or calling the manufacturer.
- Make sure you have batteries in your wireless Bluetooth device, and/or that it's turned on. If it has no power, it certainly can't connect to anything!
If you still have no luck, you could have a faulty keyboard! Consider calling tech support and asking for further help, or returning the device and getting a new one.
References/Links