The Top 5 Booster Antennas for a Desktop PCI Wirelles Card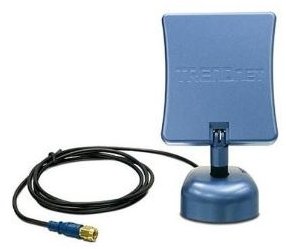 Why do you need a Booster Antenna?
Usually WiFi equipment comes with its own antennas, which are good enough for short ranges. The range of a low end device is around 300 meters. This range is affected and reduced by a number of factors like clear line of sight, obstruction like walls and the power of the receiving end of the connection. The range of professional equipment can be several miles but the price of such hardware is very high.
There are two different types of antennas: passive and active. Passive antennas are similar to a TV antenna, and consist of no additional hardware besides the antenna itself. Active antennas, on the other hand, have built in amplifiers that boost the power level of the signal.
There are also two different designs, Directional and Omni-directional. Directional antennas concentrate the power of the signal in one direction which makes them ideal for point to point connections providing additional range but are not good for routers and access points. The device has to be positioned in the direction of the antenna where the power of the signal is concentrated. Omni-directional antennas transmit the signal in all directions which results in a lesser effective range but the device doesn't need to be in front of the antenna for best connection.
Now with these basics out of the way, let's have a look at the 5 booster antennas we recommend.
TRENDnet Indoor Directional Antenna
The TRENDnet model TEW-AI86DB Indoor Directional Antenna will boost the power and range of your wireless connection. It has support for IEEE 802.11b/g 2.4GHz or 802.11a 5GHz wireless network equipment, the only requirement is that the device should have Reverse SMA male connector.
This is a small antenna, but it comes with a mounting base. This makes it a perfect choice for indoor use as a booster antenna for a desktop PCI wireless card. The power output is 6 dBi which is not much but is almost double from standard 3 dBi antennas that come with products like WiFi routers. You can find more information and buy this product if you follow this link to Amazon.
The Amped Wireless Omni-Directional WiFi Antenna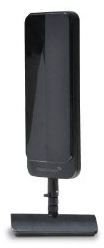 This antenna has power output of 12 dBi and supports 2.4 GHz 802.11 b/g/n devices that have detachable antennas. The power output is the same in all directions which means that it will be perfect for usage in homes where you have one computers in different rooms and on different floors.
Yagi Directional WiFi Antenna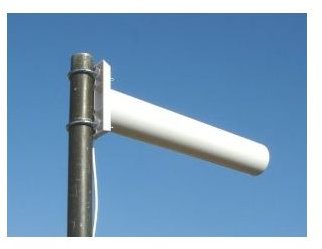 This is an example of outdoor antennas that can be mounted on mast or a pole. The antenna is directional with output of 14.3 dBi for frequencies between 2390 and 2490 MHz. It is built to be attached outdoors and is great for building to building wireless connections, and supports 802.11 b/g 11/54//125 Mbps. When mounted it can withstand winds of up to 90 MPH. You can find out more about this antenna and buy it on Amazon.
USB-Yagi Plug and Play Directional WiFi Antenna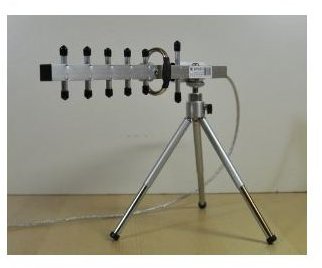 The 007GTi Next model of USB-Yagi antenna can't be used as a booster antenna for a desktop PCI wireless card because the connection is done via USB cable. You don't even need to have PCI Wi-Fi card. Just plug the antenna to your desktop or laptop and install the drivers and you have one of the most powerful Wi-Fi antennas on the market today.
This is an active antenna, which means that the signal is boosted with an amplifier that gets its power from the USB port. The power output is 2200 mW, and the antenna is compliant to IEEE 802.11 b/g and n standards. It comes with a tripod stand which holds the antenna in the desired position. This antenna is probably the best solution for indoor antenna because it can be used booth on desktop PCs and on laptops.
This is also the most expensive solution at a price of $99.95
2.4GHz Square GRID Parabolic Antenna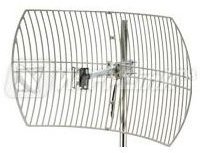 This is an outdoor antenna with 24 dBi output which makes it great for wireless connections over long distances. If used on both ends of the connection it can cover a distance of up to 6.2 miles. The connection to the equipment is via a N type female connector.
Which Antenna Should You Get
The best solution is the USB-Yagi antenna. The compatibility with Windows and Linux, the high power output and the fact that there is no need for additional hardware make this antenna the best choice. If you want booster antenna for a desktop PCI wireless card which will be directed in only one direction then you should get the cheaper but also powerful 2.4GHz Square GRID Parabolic Antenna.
Reference
All product images and information gathered from manufacturer.