How to Improve Video For iPads: Simple Tips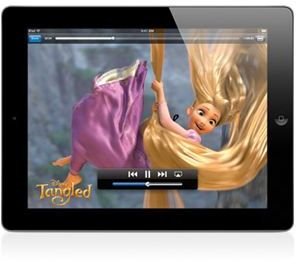 Common iPad Video Problems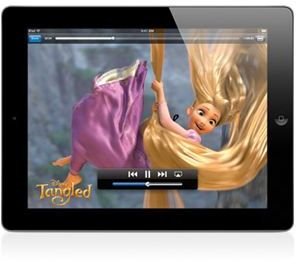 The iPad is a small computer capable of many different functions including email, playing music and displaying video files. Unfortunately, the iPad occasionally leaves something to be desired in terms of video reliability and performance. Depending on what kind of video you are trying to watch, there are different problems you can encounter. You may accidentally pause, stop or fast forward video if you happen to bump up against the touch screen. If you are using your iPad in the car or train, video playback may suddenly stop or become unpredictable as you travel. The app you are using to view a video may crash. Don't despair, though - there are ways you can improve video on your iPad.
Streaming and Online Video Performance
Improving the quality of video you watch directly from the Internet is a challenge, but it is not impossible by any means. This problem can manifest itself in various ways: the YouTube app crashes, a video suddenly pauses itself or perhaps you are watching video in another specialized app and then it crashes. All of these problems can arise when you set out to enjoy online video. So what can you do to improve the situation? Consider the following strategies and tips:
WiFi Internet Connection: If you have a 3G+WiFi iPad, keep in mind that WiFi connections are usually quicker than the iPad's cellular function. If you are already connected to the Internet using a WiFi connection, look at the signal strength icon at the top of the screen. If it is not at full strength, try connecting to a different network or moving closer to the wireless router that is providing to your signal. If you are connecting to the Internet in a cafe, library or other public place, you may have to ask the location's staff for suggestions as to where you can get the best signal.

Steady Hand, Steady Video: As with all technology, the possibility of human error and mistake is an ever present problem. As a touch screen device, it is easy to accidentally press iPad controls when you are watching video. If you watch a great deal of video on your iPad, you may want to consider purchasing an iPad stand and speakers. If you absolutely prefer to hold your iPad, make sure you hold it on the edges only to avoid accidents.

Some Apps Are More Equal: As you may have noticed in using your iPad, not all apps are equally able to deliver online video. Generally speaking, established apps that benefit from wide usage and updates, such as the YouTube app, deliver a better experience. If you are using a recently developed app and find video playback lacking or inconsistent, consider switching to a different app to consume that content.
Offline Video on the iPad
For many users, offline video provides the best video performance on the iPad. Whether you are playing a HD video, viewing a purchased music video, taking in a video podcast, or you wish to watch your own video on the iPad, the experience can be great. In order to get the best performance on your iPad, consider these tips and issues.
Video Quality: If your source video is not in HD, don't expect to be blown away with the quality. Color problems, uneven video and other quality problems are common when watching compressed or converted videos. To avoid this sort of problem you will need to resync a higher quality version of the file or simply consume different video content.

Power Settings: If your iPad is running on battery, your video viewing experience can be cut short by poor video performance. Apple has claimed up to 10 hours of battery life for the iPad 2, but heavy usage of power intensive features (e.g. WiFi Internet use and video playback) may drain the battery life down further. Either plug in your iPad to watch video or watch videos on a fully charged battery next time.

Use iTunes: Though many third party apps on the iPad perform well, the iTunes app is tough to beat in its ability to play video, music and other multimedia content. In addition to renting and buying video content, you can also download free video and video podcasts in the iTunes Music Store. If you're not sure that you want to pay to watch video on your iPad, try watching a free HD video podcast first to see how you like the experience. If you simply find it uncomfortable, you may not want to purchase videos.
For Further Information
Apple, Frequently asked questions about viewing and syncing videos, https://support.apple.com/kb/HT2729
Apple, iTunes Store: Viewing and downloading HD content on iPad, https://support.apple.com/kb/HT4095
Image Credit:
Apple, Video on the iPad, https://www.apple.com/ipad/built-in-apps/