Everything You Need to Know About Refurbished Tablet PCs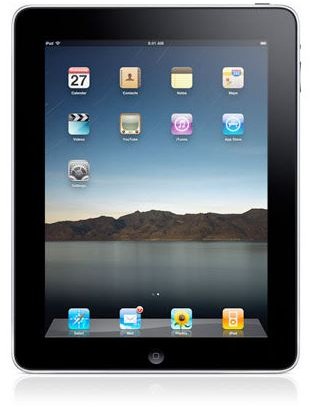 An Uncertain, But Promising Market
Tablets are a new category of electronics product. The iPad has barely been out for a year, and many of that giant's competitors have their time in-production measured by months.
Because of the immaturity of these devices, there's not any long-term data available about their long-term reliability. It's also hard to say how the introduction of new technology, like faster processors and better memory, will impact the viability of these devices in the future.
Still, we can make some guesses by looking at the closest sibling of tablets - smartphones. Tablets often share the same operating system as smartphones, and are based off similar hardware. So how do smartphones hold up?
Quite well, it seems. PC World's 2009 look at cell phone reliability indicated that about 10 to 12% of all cell phone users will need a repair in any given year. That may seem high, but this survey did not account for cell phone age, so it's actually an encouraging result. SquareTrade's 2010 investigation seems to back this data up. They found that within the first 12 months of ownership only 2.1% of Apple iPhone 4s suffered a non-accident failure. Motorola Android phones with HTC Android phones had non-accident failure rates of 2.3% and 3.7%, respectively.
The data indicates that tablets should be reliable, which makes the purchase of a refurbished tablet PC more promising. The touchscreens are the only area where I'd expect see some differentation. Although the technology used in smartphone and tablets is essentially identical, the larger size of tablet touchscreens means that the smaller displays on smartphones might not be a good indicator of reliability.
Second-Hand Options From Apple
It's no surprise that the most robust refurbished tablet currently available is the iPad and iPad 2. These two devices have massively outsold their competitors, particularly in North America, so there are plenty to go around.
As usual, Apple itself offers a wide selection of refurbished products. At the time of this writing only the first generation model is available, but it's only a matter of time before second generation models are put up for sale. Buying refurbished from the Apple store will net you a savings up 10 to 15%. Frankly, that's not much, but you also aren't giving up much in return. Like every second-hand product sold by Apple, refurbished iPads are given the same warranty protection as a brand new iPad. Apple also states that refurbished iPads include a new battery and new outer shell.
There's not much disadvantage to buying a refurbished iPad from Apple. The only problem is limited selection. You have to pick from whatever they have on hand, and that may mean the very latest model isn't available, or that you can't purchase a specific combination of features.
Second-Hand Options From Other Manufacturers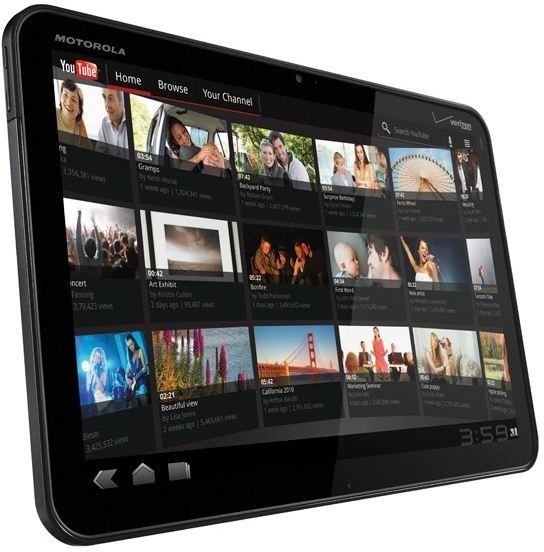 So far, I haven't been able to find any refurbished tablet programs from manufacturers besides Apple, with the exception of tablets that run Windows. This is not terribly surprising given the low volume and recent apperance of many competing tablets. Options like the Xoom and Playbook are still finding their niche.
It's also possible that, if a given volume of refurbs is not achieved, we'll never see offical refurb outlets from these manufacturers. These are businesses, and if the cost of setting up a refurb program exceeds possible sales, they will leave the responsibility of selling second-hand models to retailers.
Even Windows tablets, like the ASUS Eee Slate, are quite difficult to find refurbished and generally aren't supported by a manufacturer-run store. The only exceptions are convertible tablets like the Lenovo X220T or the HP Pavilion dm2t. These are sometimes available online from Lenovo or HP, and are often stocked by online retailers as well.
Buying From Your Buddy
Since most companies except for Apple have neglected to introduce refurb stores that would sell their own tablets, buying one that isn't new will come down to finding someone who did buy new and purchasing from them directily.
This, of course, isn't really refurbished at all. When you buy used from another consumer, you don't receive any additional protection against defects, or even protection against the possibility that you might find that the device isn't worth your money. People do not have return policies in place - what you see is what you get.
You should still be covered by the original manufacturer warranty for its full term, regardless of the fact you bought it used, but that's all you receive. You will also of course have to put up with any minor faults that the tablet has collected while it was being used by the previous owner, and any reduction in battery life from previous use.
If You Can Find It, Buy It
Purchasing a tablet that's been previously used but returned to like-new condition is likely a good idea. Although reliability data specific to tablets is not yet available, smartphone reliability should provide you with confidence that purchasing a not-quite-new tablet won't drastically reduce the amount of use you receive.
The current problem is lack of availability. Apple is the only company that offers dedicated tablets as refurbs direct to consumers. Windows convertible tablets are often available online, but stock tends to be limited, and those devices are very specific in who they appeal to. If you want a thin tablet with a mobile operating system Apple is your only refurb option.
References
PC World: Cell Phones Service & Reliability - https://www.pcmag.com/article2/0,2817,2352801,00.asp
SquareTrade: Smartphone Comparison - https://www.squaretrade.com/pages/cell-phone-comparison-study-nov-10
All images are from manufacturer press materials