Buying Guide: Top 10 Notebook Computers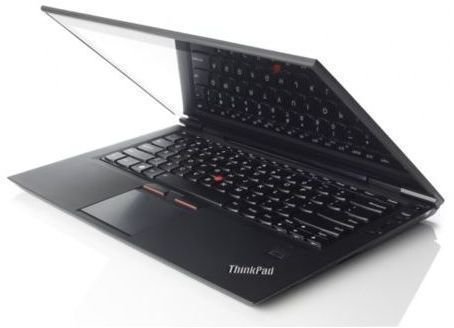 Lenovo ThinkPad X1
This ultra-thin 13" business ultraportable is designed for people who need an extremely lightweight system but also need substantial processing power. The chassis is less than an inch thick at its thickest point, and the display is so thin that Lenovo had to construct it with Gorilla Glass to provide it with the expected ThinkPad durability.
Despite the focus on size, the ThinkPad X1 feels like a substantial machine. Even the most basic X1 comes with a second-gen Core i3 processor, 4GB of RAM and a 320GB hard drive. You'll pay $1199 for that, and while certainly far from a bargain, it's a reasonable price for a machine of this caliber. The only weakness is battery life, which averages around three and a half hours of real-world use.
MacBook Pro (Any)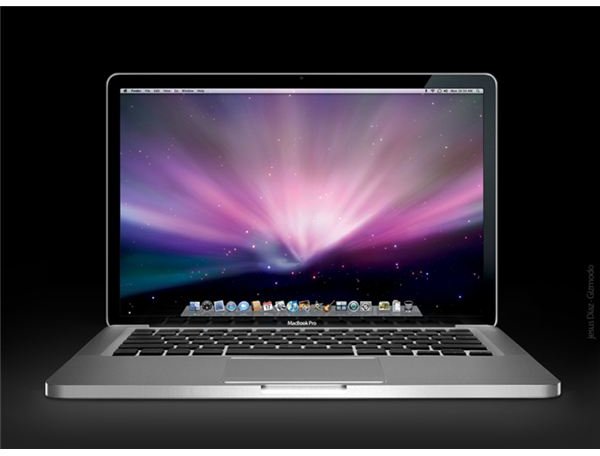 No list of top notebooks is complete without the MacBook Pro line. Their excellence has been so consistent as to almost become a cliche, and the latest second-gen Intel Core equipped models are just the latest in a long line of outstanding laptops.
There are three things that make the MacBook Pro stand out (besides the operating system). Those are the beautiful design, the superb keyboard and touchpad, and the relatively long battery life. The MacBook Pro laptops are easy to use and tend to last longer away from a power socket than similarly sized competitors.
Price remains the only obstacle. Even the basic 13" MacBook Pro is still $1199, so there are alternatives that offer a better value.
ASUS Eee PC 1215N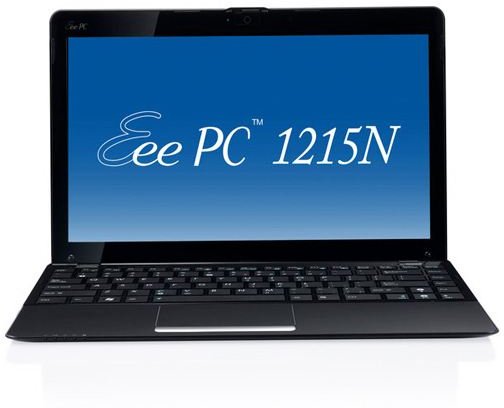 The 12.1" ASUS Eee PC 1215N uses a chassis that is over a year old, but it's still one of the best inexpensive ultraportables. If it's not broke, don't fix it - and the 1215N's large touchpad and keyboard (for the laptop's size) makes this one of the easiest small laptops to use for long periods of time.
Inside there's an AMD E-350 processor which, combined with a large stock battery, makes for around six hours of real-world battery life. Unlike Intel's Atom, the AMD E-350 includes an outstanding integrated graphics processor. Indie games are beautiful on the 1366x768 display, but you'll still find it difficult to run demanding franchise titles like Bad Company 2 or Civilization 5.
Lenovo ThinkPad T420/520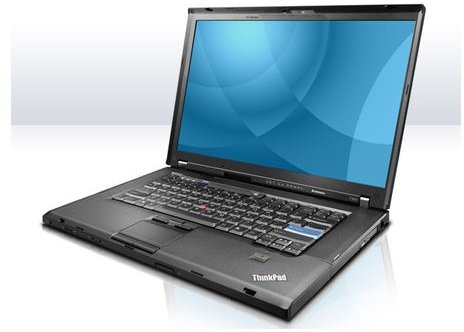 Lenovo's workhorse, the T series has been around for years and has been gathering praise for just as long. The T series blends the best features of the ThinkPad series with popular display sizes and a reasonable price to present a complete package that fits the needs of many users.
Keyboard quality is a major selling point of the T series, particularly for those who prefer old-school beveled keys, which are less common these days. Of course, the laptop also offer's a trackpointer, which some users will find more accurate than a touchpad (although a traditional touchpad is also included).
The most basic T420 is equipped with a second-gen Intel Core i3 and 2GB of RAM. The price is $749. A wide variety of customization options are available, including much faster processors and solid state drives, making it easy to spend over $1500 if you want all the bells and whistles.
ASUS G53/G73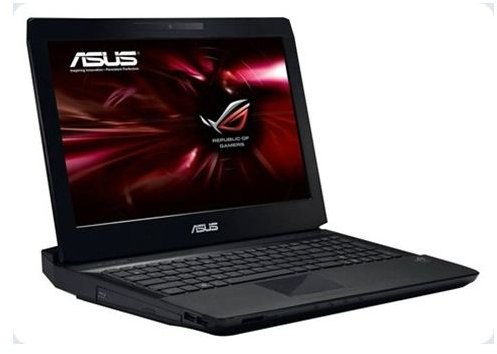 Gaming laptops have their appeal, but they're often outrageously expensive. That's not the case with the ASUS G53 and G73. Starting just over $1000, these gaming laptops provide excellent hardware in the form of quad-core Intel processors and Nvidia graphics, but also are affordable enough for most gamers to consider.
These laptops also stand out because of their stealth-fighter inspired design, which is more reserved and subtle that the boisterous flash found on laptops from companies such as Alienware. Not everyone will prefer this approach, but I did find it refreshing. The size of these laptops makes it difficult to disguise their gaming origins, but they at least don't look like Vegas street performers.
Toshiba Satellite C655D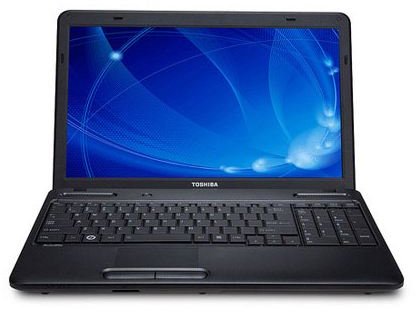 Not everyone needs a fancy high-end laptop with the fastest processor. There really is a group of people who simply need a portable, easy to use laptop that can browse the web and check email. For that purpose, the Toshiba Satellite C655D stands out.
Powered by a single-core Fusion processor, the Toshiba Satellite C655D is lacking in CPU grunt. It makes up for this, however, with decent media performance that is driven by the integrated Radeon graphics. Although some high-definition movie content could still prove a challenge (particularly Flash video, as on YouTube) most should be smooth.
Ultimately, though, it's the price of $350 that makes the C655D so attractive for light computer users. It's a 15.6" system that is priced like a netbook.
Dell XPS 15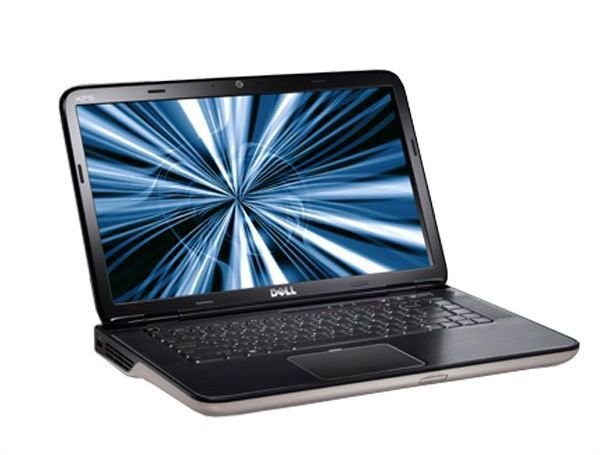 Dell's XPS line of multimedia laptops is a great all-round choice for users needing a mix of functionality and media capability with just a smidgen of portability on the side. Even the most basic XPS laptops feature powerful second-gen Intel Core processors and Nvidia GT 525M graphics. The price of $799 is reasonable, as well.
Like most Dell laptops, the XPS can be customized to your heart's content. Although the base model is powerful, upgrades can turn the XPS 15 into a quad-core monster with respectable gaming power and gobs of RAM. This laptop also can be equipped with Dell's wonderful 1080p B+RGLED display, which is arguably the best available on any consumer laptop.
Toshiba Portege R8xx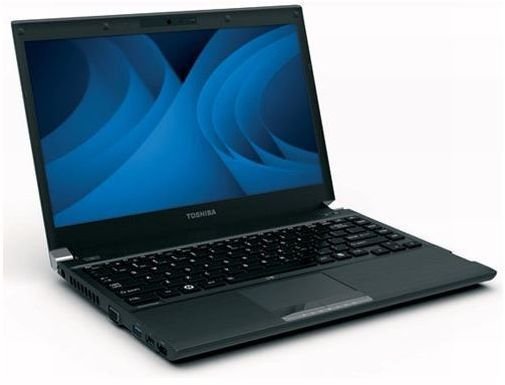 You don't have to spend a ton of money to purchase a decent ultraportable laptop, and the Toshiba Portege proves it. This 13-inch model has a simple exterior that obviously takes some ques from the Lenovo ThinkPad lineup. That's a compliment, and better yet, Toshiba executes the design with the same, or even better, precision.
There's a lot of value to be found from the hardware. The basic Portege has a price of $799, but offers a second gen Core i3 processor, 4GB of RAM and a huge 640GB hard drive. Upgrades to solid state drives and Intel Core i7 processors are available, making for a thin-and-light powerhouse that rivals Lenovo's ThinkPad X1.
HP Pavilion dv6t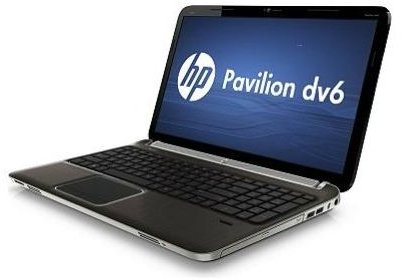 When it comes to basic, mainstream laptops, HP has the formula down. It starts with an excellent design that is attractive but also approachable. After that, HP adds in some cutting edge hardware, and then works on the price until the product is affordable. Tada! You have the new HP Paviliion dv6t, a excellent all-round 15.6" laptop.
The $599 asking price is inexpensive, but you'll still have access to all of the latest hardware including Intel's second-generation Core processors, 4GB of RAM and a 320GB hard drive. These specifications are on par with laptops that are much more expensive. If you'd like, you can upgrade the GPU to an AMD Radeon that is capable of playing many modern games.
Toshiba Satellite E305
The Satellite E305 from Toshiba is a solid all-around 14" mainstream laptop that excels in many areas. Unlike some other mainstream laptops, the E305 stands out from the crowd due to its flashy silver finish. This laptop is iced out! Not everyone will prefer this, but those sick of mundane laptops will appreciate the design.
Inside this notebook offers a second-gen Intel Core processor, 4GB of RAM and a 500GB hard drive. A Blu-ray drive is included, as well. Despite the substantial power inside, the battery life of this Toshiba is excellent, lasting six hours on a charge. This model is sold only through Best Buy and is available for $899.99.
References
Author Experience
All images are from manufacturer press materials