The 5 Best Choices for Touch Screen Computer Keyboards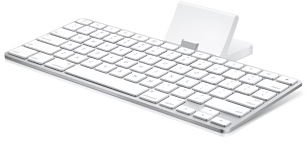 Tablets and Keyboards
With many tablet PCs, just about any USB keyboard will work for basic typing tasks. However, many computer accessory manufacturers are now producing touch screen computer keyboards and touch panel keyboard software that is specifically designed for tablets. Many of these keyboards are more portable, or more compact in size, allowing for easy travel along with your tablet. Aside from that, some tablet keyboards may have some specialty features such as a stand or tablet specific shortcut keys. Here are 5 top of the line external keyboards to give you more screen real estate and help you type more efficiently on your tablet.
Apple iPad Keyboard Dock
Being that the iPad is one of the best selling tablet computers, we'll start with the Apple iPad Keyboard Dock. The Apple iPad Keyboard Dock looks nearly identical to Apple's regular wireless keyboard, in regards to the actual keyboard layout that is. However, the Keyboard Dock is slightly less bulky on the sides and bottom, and features a built-in stand and charger for an iPad. Aside from that, this keyboard has a couple of specialty keys, different than the regular Apple keyboard, that allow for iPad specific commands.The back of the dock features a 30-pin connector, which can be an outlet for charging the iPad while typing, while saving the available ports for tasks such as syncing the iPad to your computer or using an iPad Camera Connection Kit. If you so choose, Apple also offers a specialty audio jack, which allows for a connection to external speakers.
The iPad Keyboard Dock is a prime example of a touch screen computer keyboard that is built specifically for a tablet. It retails for $69.00 on Apple.com or in your local Apple Store.
Logitech Tablet Keyboard for Android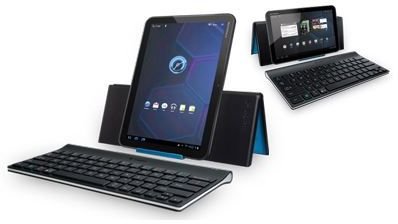 For Andorid powered tablet users the Logitech Tablet Keyboard for Android is an excellent choice. Like the Apple iPad Keyboard Dock listed above, the Logitech Android Keyboard has many tablet-friendly features. To start with, the keyboard is compact in size, while still giving you a full typing experience. It's lightweight for easy travel, and runs off 4 AAA batteries. This keyboard is completely wireless, meaning that you can set your Android tablet anywhere on your desk. Wireless is via Bluetooth sync with a 30 foot range. There are several specialized modifier keys, designed to help you navigate the Android OS quickly and more efficiently.
Finally, the Logitech Tablet Keyboard for Android features a sturdy travel case, that also doubles as a stand for your Android tablet. Because the keyboard is wireless you can setup an Android tablet in either Landscape or portrait mode, depending on your preference.
Motorola Xoom Speaker Dock + Bluetooth Wireless Keyboard
This keyboard dock, direct from Motorola, is one of the most feature filled docks on the market. It gives you all of the things that you would come to expect from a tablet dock: an ideal typing angle, easy charge capabilities, compact, full-sized keyboard, etc. However, this dock also doubles as a soundbar, so watching movies, listening to music, and more, is all amplified on the Motorola Xoom Tablet Dock.
As far as keyboard features, the dock mentioned above is the perfect matching component to the Motorola Xoom Bluetooth Wireless Keyboard, which syncs wirelessly and gives you a full typing experience in a portable, easy to carry design. It also features Android specific shortcut keys, allowing you to jump to many popular Android destinations with the push of a button.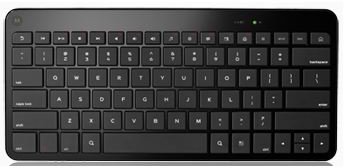 Asus Eee Pad Transformer Tablet Docking Station
If you haven't yet witnessed how the Asus Eee Transformer works, it's quite the cool little device. The Asus Eee Transformer Tablet appears to be just an average touch panel; but when paired with the docking station, the tablet "transforms" into a laptop. That is mainly because the Transformer Tablet Docking Station incorporates a built-in hinge and trackpad.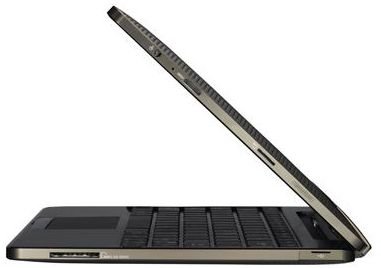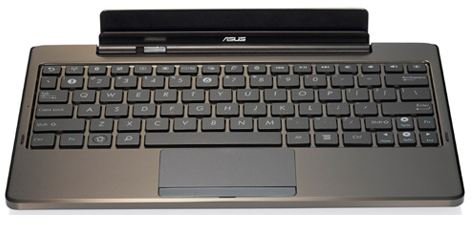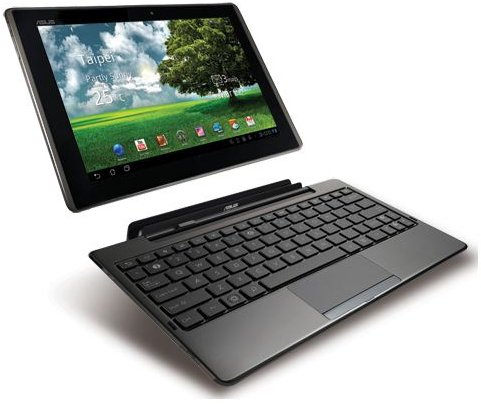 Samsung Galaxy Tab Full Size Keyboard Dock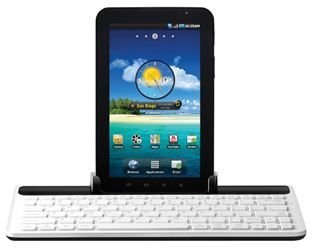 Although the Samsung Galaxy Tab Full Size Keyboard Dock doesn't have as many cool features as some of the other keyboards mentioned above, it likely beats them all in the most important tablet area, typing. This keyboard and dock is meant for desktop typing efficiency, rather than portability. It is even weighted to provide a sturdier, more durable anchor for typing. Like many of the other specialty docks, it also incorporates built-in charging capabilities.
Tablet Keyboards
No matter which major brand of tablet your own, whether it be Samsung, Apple, Motorola, Asus, or another, there is likely a quality external keyboard and docking station on the market that will work great for you. Many of the actual tablet manufacturers offer their own solution, which will work best in most cases. However, if you prefer a different brand, companies like Logitech are constantly releasing quality products for tablets and touch screens.