Adding Personality to Technology – Custom iPad Sleeve Patterns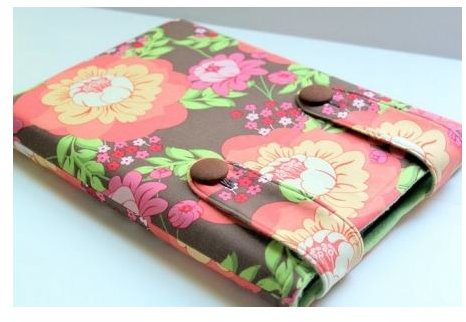 Supplies
Every sewing project requires certain supplies. Your first supply is fabric. This can be pretty much any fabric or set of fabrics that you want. Some people choose to use strips of fabric, while others prefer one or two solid pieces for a more consistent pattern. Ensure you use a soft fabric to prevent scratching your iPad, such as cotton or fleece. Check out the sleeves for sale to see their protection design.
You will also need a sewing machine or stick with regular needle and thread. The machine is quicker for most, but the old fashioned ways works, especially if you're only creating the one iPad sleeve.
The final element is some sort of padding. To keep your iPad safe, you need something to keep it from banging and bumping so easily. Adding a thin layer of foam on the inside of the sleeve is a great way to not only protect, but create a tighter fit. Alternately, use a quilted design, which is thicker, providing protection.
Depending on the pattern, you may also need velcro, tape, felt, batting and/or buttons. Each pattern will specify the exact supplies you need to start.
Image Credits: iPad Sleeve Pattern / InnovativeSewing.com
Patterns
Many want to sew their own sleeves simply to save money on store bought cases. You do not have to pay a single thing for an iPad sleeve pattern. Numerous crafting sites provide free patterns, which can be customized however you see fit. One of the absolute best is Tipnut. They have provided 32 different patterns including basic slip cases, envelope style cases, button or flip top sleeves and even one waterproof pattern. The last is unique, and adds even more protection with the added velcro closure.
The Moda Bakeshop blog provides a single pattern that can be altered to create three completely different looking sleeves. The site does promote a craft supply store, but the patterns are free. The blog uses the strip fabric or a jelly roll, creating a very colorful iPad sleeve.
Do you want a little extra storage for cables, like the USB charger? The free pattern from My Patchwork steps you through creating a sleeve with an outer pocket. You can't store anything large, but smaller items will fit nicely. This is great for travel.
The Green Wife provides a pattern using a foam interior. You sew the sleeve with the foam completely enclosed with material, meaning no accidental tears in the foam. It looks nice and provides a snug fit.
The final free pattern on this list comes from Innovative Sewing. The sleeve itself is extremely cute, featuring two thin straps that attach from the back over the top using two buttons to keep your iPad from falling out. It can be customized to fit iPads, Kindles and even laptops. One pattern for all your technology needs.
Tips
Never feel like you have to follow the pattern exactly. An iPad sleeve pattern is simply a guide. For instance, in the Innovative Sewing pattern, use velcro instead of buttons or have a single sling strap versus two straight straps.
You don't have to stop at the basic sleeve, either. Customize your sleeve by adding a felt animal, fruit or shape on the front. Have a nickname? Sew it on the front. Use glitter thread to make letters stand out. Only use cloth shapes. Adding solid, hard pieces to your sleeve may result in damage to your screen should the sleeve bounce against anything.
Always measure carefully. You want a snug fit, but not so tight that you have to almost tear your seams to get the iPad out. If you choose to use a foam interior, extra fabric is necessary. If you need any help with measuring and basic sewing techniques, check out the tip guide from Moda.