Pink Laptops: Sony Vaio's Y, EA and EB Series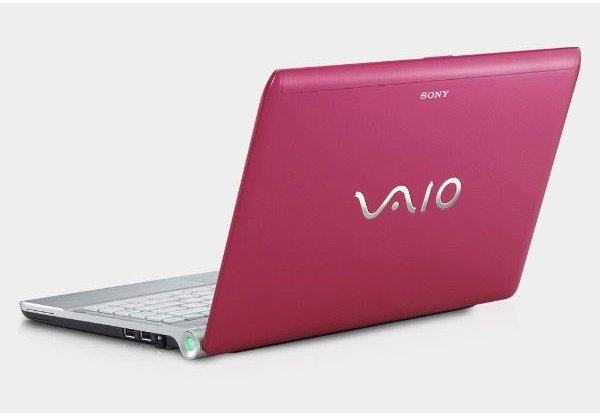 Not Your Average Laptops
Your typical laptop is a bit boring. I see tons of laptops, all the time, and most of them are dull. Gray, silver and black are usually the colors chosen because they're simple and unoffensive. It's not often that someone will refuse to by a laptop simply because it is silver. Companies know that, and reduce risk by making their laptops bland.
But not everyone wants to blend in. If you're looking for an outrageous laptop, buying one that's pink is an option. There aren't that many pink laptops on the market, but there are some, and Sony makes several.
Sony Vaio Y Series
The Sony Vaio Y is a 11.6" laptop or netbook, depending on who you ask. It's certainly the same size as many netbooks, as the 11.6" inch display and equivalently small body makes this an easy laptop to slip into a purse, bag or backpack. However, the Sony Vaio Y is equipped with decent hardware, unlike most netbooks. It has a dual-core AMD E-350 processor, 4GB of RAM, and a large 500GB hard drive.
Of course, it's available in pink. Otherwise we wouldn't be talking about it! The Pink variant is very bright, almost neon, but the color is applied to the laptop's lid only. The lower half of the laptop remains silver no matter your color selection.
The Sony Vaio Y is usually $549 on the company's site. It may be wise to look at other stores, as they often sell the laptop for less. For example, Amazon has the same model listed at $499.
Sony Vaio E Series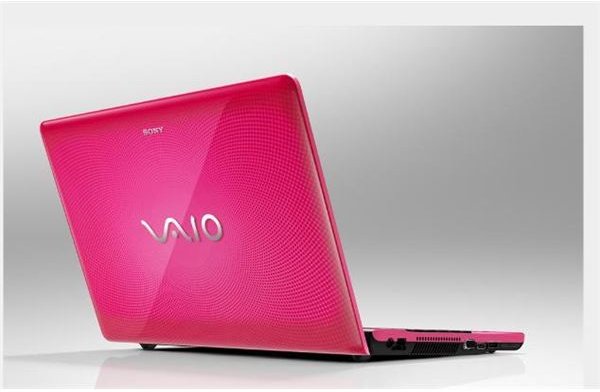 The Sony Viao E series consists of not one, but three laptops. They're the EA, EB, and EC. However, only the EA and EB comes in Hibiscus Pink.
Inside, these laptops share many of the same characteristics. They're powered by second-gen Intel Core processors, have 4GB of RAM and a 320GB hard drive. Intel Integrated Graphics are available standard, but discrete graphics options from AMD are available.
The biggest difference between the two laptops is probably the display. The EA has a 14" dispaly, while the EB has a 15.5" display. Of course, this means the rest of the EB's dimensions are larger as well. Both displays have a stock resolution of 1366x768, but the 15.5" model can be upgraded to a full 1080p display.
Unlike the Y series, the E series laptops have their entire chassis molded in the color you select. This means most of the laptop, not just the lid, will be pink. If you want even more color you can buy one of Sony's keyboard covers, which can be placed over the standard black keyboard.
The EA starts at $699 on Sony's website, while the EB is $649. Both models can often be found for less at other retailers.
Conclusion
These are the current pink laptops offered by Sony, but in the past the company has offered other models in the color, so keep your eyes out for refurbished options. Sony also occasionally introduces special colors and designs as parts of its Signature collection, although at this time (May 2011) no laptops in that collection are pink.
References
PC Perspective: Sony Vaio Y Series Review
Images are from manufacturer press materials