Sony Tablet Preview: The S1 and S2 Are Big on Style, Light on Details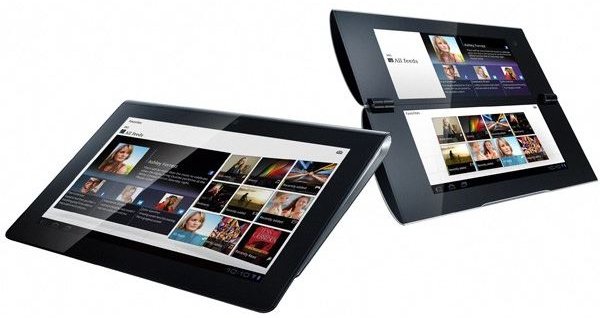 Carefully Entering the Fray
There are many words that can be used to describe Sony, but "quick" isn't one of them. Throughout its history, Sony has proved time and time again that it's an engineering company first and foremost, and that it likes to take time - sometimes too much time - to get things right. The Playstation 3 was a great example of how this approach can backfire, but Sony's excellent HDTVs are an example of how it can produce great products.
If it doesn't appear that Sony is going to abandon this approah for its tablets. Indeed, the press release so far has been classic Sony - thin on details, but full of interesting hardware.
The Wonder Twins
Sony has announced not one, but two tablet devices.
The first, simply called the S1, is a stock-and-standard Android Honeycomb tablet. It has a 9.4" display and will feature a thin chassis clad mostly in glossy black plastic.
The second, more unique product is the S2. This device features two wide, thin displays measuring 5.5 inches across. Each display is on the inside of a foldable section, which means the tablet can be folded in half for easier storage in a purse, bag or pocket. In addition to this, each display will be capable of displaying content independently of the other, or both can focus on the same content at once.
Hardware Specifications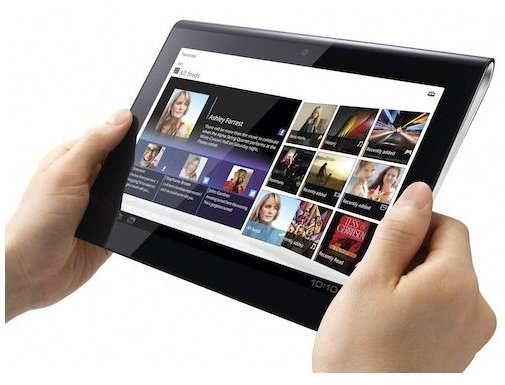 So what will be powering these new Sony tablets?
Good question. The anwser is likely to be Nvidia's Tegra 2, although the lack of a solid release date or official confirmation from Sony makes this speculation at best. It's possible that Sony is waiting for Tegra 3, or Sony could simply switch gears and go with some other processor. Remeber, Android tablets have been notorious for delays. The products from Motorola, Samsung, and Blackberry were all pushed back at one point or another. Sony may be playing loose with release dates so it won't look silly if it decides to wait and incorporate newer hardware.
Beyond the processor, we can expect that both devices will have fairly typical specifications. This includes about 1GB of RAM, 32GB of storage (most likely on an SDcard), WiFi and 3G/4G cellular wireless. These are again vague specifications, but it's unlikely that these Sony tablets will differ greatly from the norm.
Playstation Compatability
The only unique feature that we know will be coming to these devices - besides the dual screens on the S2 - is compatability with the Playstation Suite. Sony has been making a move to expand Playstation gaming to a wide variety of Android devices, as evident in its release of the Sony Xperia Play smartphone. After the unsuccessful release of the Sony PSP Go, the company seems to be refocusing its gaming strategy so that anyone with a Sony device can use mobile Playstation games.
Given that this is a new service, we don't know how frequently Sony will release games, or how game developers might choose to take advantage of this feature. What we can say, however, is that gamers should enjoy at least some additional support, including free games bundled in with the tablets.
Unfortuantely, Sony's recent problems with the security of the Playstation Network, which was taken down by hackers for weeks, puts a dark cloud over this feature. Hopefully Sony will have its security problems under control before the these tablets reach store shelves.
Conclusion
Many details surrounding the Sony S1 and S2 remain unclear, including the release date. The only comment so far has been "Fall 2011" which could easily mean November - and that's if the hardware is on-time. It seems unlikely that either of these products will put a huge dent in the market, but the inclusion of Playstation content could give them an edge if that service is well received by gamers.
References
CNET: Sony Unveils Two Android 3.0 Tablets - https://news.cnet.com/8301-13924_3-20057321-64.html
All images are from Sony press materials