The Best Netbooks of 2011: Dual-Cores Bring Better Performance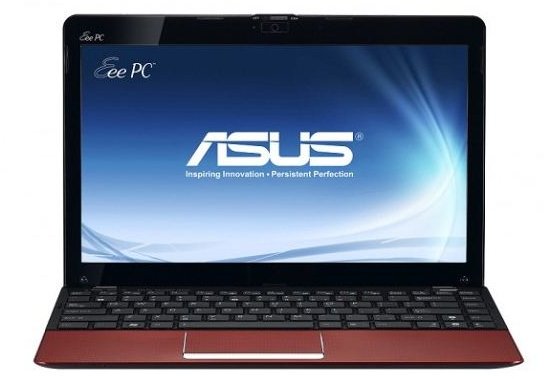 Dual Cores Conquer Netbooks
Since their introduction in 2008, netbooks have struggled to find any serious performance increase. Thankfully, in 2011 this trend has changed. There are numerous netbooks now available with dual-core Atoms or the even quicker dual-core AMD Fusion APUs. This round-up of netbooks is the first one published on Bright Hub that does not contain any netbook with a single-core processor. That's a big deal, because the single core found on many inexpensive netbooks is the main performance limitation. Once it's addressed, the netbook experience is much improved. Granted, battery life must be sacrificed - but these netbooks still last 6 to 8 hours in normal use. Do you really need more than that?
ASUS Eee PC 1215B
Last year ASUS introduced the excellent Eee PC 1215N. This high-end netbook featured a dual-core Atom processor and Nvidia Ion graphics, but it was also exceptional because of a classy, well-designed chassis the included a big trackpad and wonderful keyboard.
Now, that same chassis has been blessed with AMD's E-350 Fusion APU. Boasting a dual-core processor and Radeon graphics, this netbook is ready to tackle any task. PLus, the larger 12.1" display makes room for a resolution of 1366x768. Although I believe this product is worthy of the netbook title, it could just as easily be considered a budget ultraportable.
With a price of around $440, the Eee PC 1215B is at the high end of netbooks, but when its features are considered this price reveals itself to be a great value. In my opinion, this is without a doubt the best netbook of 2011, at least for now.
ASUS Eee PC 1015PEM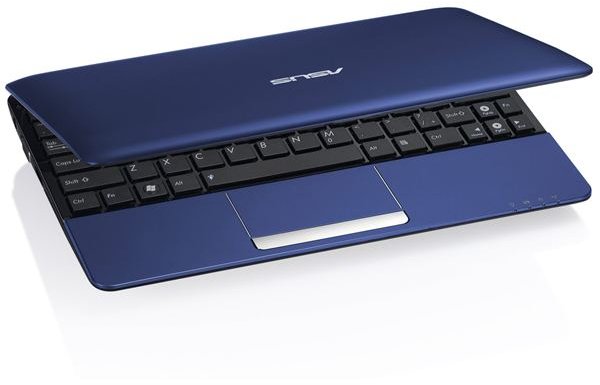 This older ASUS Eee PC model is still one of the best netbooks on the market. It uses the Atom N550, which is clocked at just 1.5 GHz but also offers two cores, which in practice makes it substantially quicker than single-core Atom processors clocked at 1.66 GHz. Unfortunately, the Atom N550 is still paired with an ancient Intel graphics processor, so 3D gaming and some HD video content will be unpleasant.
Being a 10.1" netbook, the Eee PC 1015PEM is extremely portable. It weighs less than 3 pounds and offers battery life of up to 13 hours, although in constant real-world use you'll probably receive closer to 9 or 10. That's still fantastic, particularly for a dual-core netbook. While the small size of this netbook results in limited room for a keyboard and touchpad, what's available is excellent and packs a lot into the small available space.
Prices for the Eee PC 1015PEM hover around $330. There are cheaper netbooks available, but this is one of the least expensive dual-core models on the market today.
HP Pavilion DM1Z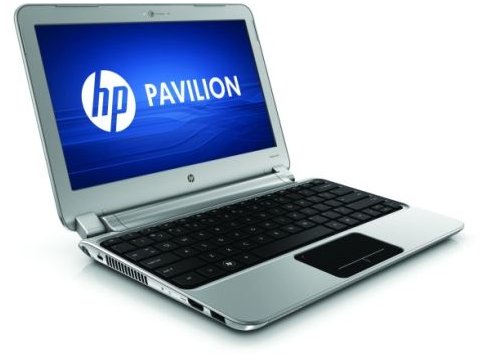 So far we've taken a look at a 12.1" and a 10.1" netbook. Now it's time for something in the middle - the 11.6" HP Pavilion dm1z.
Although lacking the brand recognition of the Eee PC line, HP has been in the netbook business for a very long time. The 11.6" HP Pavilion dm1z shows signs of this experience. For example, the touchpad buttons are integrated into the touchpad's surface, like you'd find on a MacBook. This frees up additional space on the touchpad and additional space for a large keyboard.
The 11.6" display on the dm1z offers a resolution of 1366x768. Inside, you'll find an AMD E-350 Fusion APU, so the performance of this netbook is just as outstanding as that of the ASUS Eee PC 1215B. The battery life is even better thanks to a large battery. You can expect the dm1z to last about seven to eight hours.
You'll have to shell out about $450 for a dm1z. That makes it one of the most expensive netbooks, but the blend of high performance and great portability is worth the price.
References
Author's Experience
Engadget: HP Pavilion dm1z Review - https://www.engadget.com/2011/01/17/hp-pavilion-dm1z-with-amd-fusion-review/
Netbook Live: ASUS Eee PC 1215B Review - https://www.netbooklive.com/asus-eee-pc-1215b-review-8726/
All images are from manufacturer press materials.