Samsung Tab, Apple iPad 2 and Motorola Xoom Comparison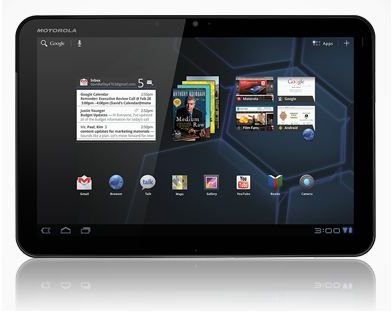 The Basic Facts - OS
It's pretty interesting to compare these three devices because they all have different operating systems. Although both the Galaxy Tab and Xoom run Android, their versions are different. The Xoom runs on the made-for-tablet Honeycomb OS while the Galaxy Tab is still running on Android 2.2 Froyo which was meant for smartphone use. The iPad 2 is of course running on latest iOS 4.3.3. Initial feedback of those who were able to use Android 3.0 says that it is comparable if not better than iOS 4.3.3. The loser here is of course the Galaxy Tab with Android 2.2. which is inferior to both Android 3.0 and iOS 4.3.3. This is probably the reason why Samsung is rushing up to release its second-generation Galaxy Tab which was recently introduced during the Google I/O event and was even distributed to some 500 participants of the event for free.
The Innards - What's inside?
Let's have a look under the hoods of these cutting-edge tablets.
Samsung Galaxy Tab
ARM Cortex A8 processor, 1 GHz processor
16GB/32GB storage
microSD card slot
Motorola XOOM
NVIDIA Tegra 2 1GHz dual-core processor
32GB storage
microSD card earmarked for update
Apple iPad 2
A5 1 GHz dual-core processor
16GB/32GB/64GB storage
no microSD card support
When it comes to processors, both the iPad 2 and Xoom obviously have the edge over the Galaxy Tab. When it comes to storage capacity, it's a toss up between the iPad 2 and Galaxy Tab. While you can load up 32GB of SD card it will cost you extra. Compare this with the cost of the 64GB iPad 2 model and you'll know which one is more expensive to get.
Features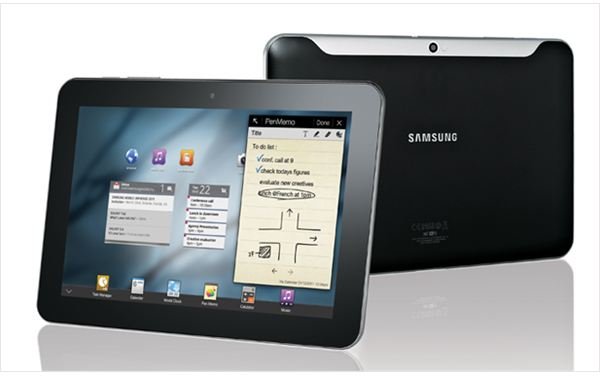 All three tablest sport dual cameras. But when it comes to the question of which camera is better, the Xoom is definitely the winner with its 5MP front-facing and 1.3MP back-facing camera. In fact, even the Galaxy Tab beats the iPad 2's VGA front-facing camera with its 1.3MP.
One area of contention between these tablets is multi-tasking capability. All three tablets have this feature thanks to their respective operating systems. However the iPad 2 pales in comparison when it comes to the Honeycomb's sweet and more robust multi-tasking feature. I've used both multi-tasking features and I have to give this win to the Xoom.
Adding It Up

These are just some of the major points of comparisons among these three tablets. There are certainly other points which can easily distinguish one from the other. But to enumerate them one by one would take three or four pages so we'll sum up our comparison at this point.
Which is the better tablet? Being an iPad 2 user right now, I'm incline to declare the iPad 2 the winner. But then I won't, because the Xoom is definitely a tough rival to beat. I'll leave it to you our dear readers to decide which among these tablets is really the best for your needs.
References