The Best Intel Z68 Motherboards: Everything You'll Ever Need in a Mobo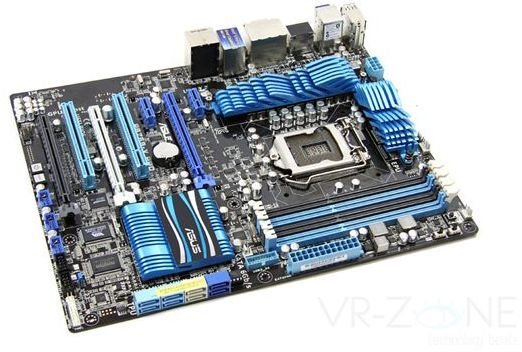 The Basics of Z68
The Z68 motherboard is essentially the best of both worlds. It provides access to the Quicksync video transcoding technology found on H67 motherboards AND the overclocking features found on P67 motherboards. Then, it throws in an added bonus in the form of Smart Response, a caching tech that aims to make data access quicker.
So which of these fancy new boards is the best Z68 motherboard? Let's find out.
ASUS P8Z68-V Pro
ASUS has had a stellar track record with its Intel offerings as of late, and the ASUS P8Z68-V Pro does nothing to ruin it. This new motherboard using the Z68 chipset offers just about everything that a system builder could want including 3 PCIe x16 slots, 2x USB 3.0 ports, HDMI, 8-Channel audio, Gigabit Ethernet and even Bluetooth, a feature that isn't common on any type of motherboard. You won't be left wanting for connectivity with this board.
Another feature that puts this board above the competition is the BIOS. Like many manufacturers, ASUS now offers an EFI BIOS. What's that? It's a new form of BIOS that has a GUI user interface and supports the mouse. Why it took manufacutrers this long to start implementing a GUI interface for BIOS I will never guess, but they now have, and the ASUS implementation is widely considered the best.
Pricing for this board is around $210.This is not the least expensive Z68 board, but it is reasonably affordable, and a good choice for system builders looking to construct a beefy rig.
MSI Z68MA-ED55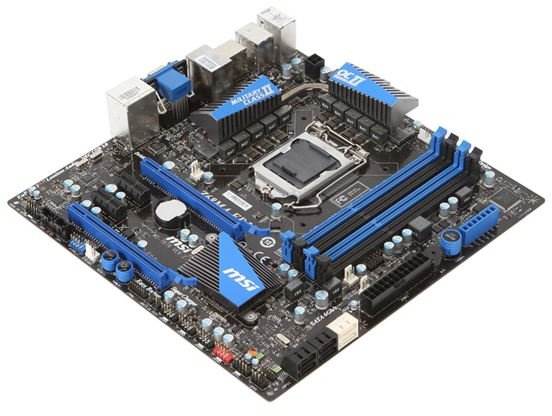 The ED55 version of any motherboard made by MSI is usually the mid-range model for that particular chipset, and such is the case with the MSI Z68MA-ED55. This board is Micro-ATX, as well, which means it is physically smaller than most of the Z68 boards on the market right now and will fit into smaller systems.
However, the ED55 still packs a punch. It offers two PCIe x16 slots, 2x USB 3.0, HDMI, 8-Channel audio and Gigabit Ethernet. While this board may be smaller than some others, these features are practically the same as what you'll find on any Z68 based chipset, so the small size isn't much of a disadvantage.
Indeed, it may be an advanatage - smaller size means smaller pricetag. The MSI Z68MA-ED55 only costs $159.99, but it still comes with a full suite of software including an EFI BIOS. This makes it a great choice for bargain shoppers.
ASRock Z68 Pro3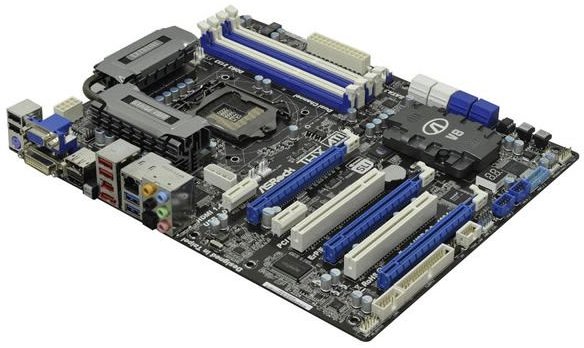 ASRock has really come into its own lately. They used to be considered a second-teir manufacturer, but they've offered a lot of great products lately. The Z68 Pro3 is just another example.
This budget board is meant to provide Z68 at a low price, but it's not really sacraficing anything to do that. This board has only one PCIe 16x slot, but it still has 2x USB 3.0 ports, HDMI. 8-Channel audio and Gigabit Ethernet. These are the same basic features you'll find on almost any board between $100 and $230 bucks, but the Z68 Pro3 comes in at the lower end of the bracket with a price tag of just $130.
There's even an EFI BIOS! True, ASRock still remains a lesser known name in the industry, and the BIOS found on the other boards - particularly the ASUS - is superior. But if you really need to squeeze every dollar out of your rig's bottom line, this board will help.
References
Gasior, Geoff. "Z68 Express motherboards from Asus, Gigabyte, and MSI", https://techreport.com/articles.x/20911
All images are from manufacturer press materials