Sony Vaio vs HP: Desktop Brand Showdown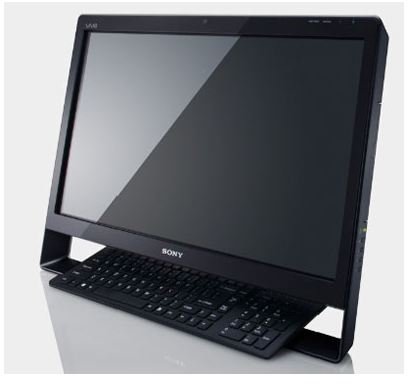 Battle of the Brands
Both HP and Sony are major players in the consumer electronics market. HP is better known for its extensive line of consumer and business computers, but Sony is also well known thanks to its wide range of products including televisions, game consoles and even music.
If you walk into your local computer retailer, it is a good bet that you'll find products from both of these companies on the shelves, but which one is worth your money?
Design and Build Quality
Although function often comes before form, aesthetics still has some impact on any buying decision. You'll be using your computer every day, and it will likely be visible to everyone who enters your home or office. It's only reasonable that you wouldn't want a PC that looks tacky or cheap.
Traditionally, HP's desktops have only kept up with the competition. That's not to say they look terrible, but they've rarely been lookers. That's not a big surprise, however, because HP desktops are rather inexpensive. Most current products in HP's lineup have piano-black front facade that's adequately impressive. The TouchSmart line of all-in-ones is an exception, but the selection is slim.
Speaking of slim selection, Sony's desktop lineup is made up entirely of all-in-one computers. They're all elegant, sleek and well built, but the limited number of models makes this comparison seem somewhat unfair. The aesthetics are great if you want an all-in-one, but if you're otherwise out of luck.
Winner: Tie. Sony's desktops are excellent, but HP's are not bad, and the limited selection from Sony makes it comparisons difficult.
Performance and Value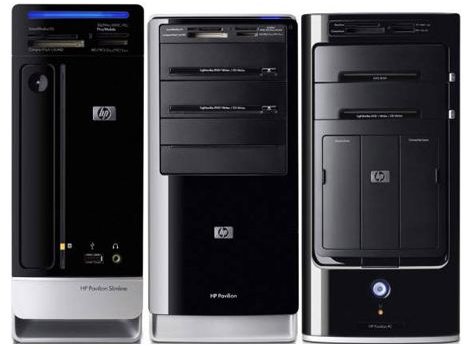 Bang for the buck is one of HP's main selling points. The company promises excellent hardware at low prices, and largely delivers. Any given configuration of HP computer is likely to meet or beat the price of the same configuration from any other manufacturer. The only companies that can possibly beat HP on price are extreme bargain brands like eMachines.
Sony's all-in-one desktops (remember, that's all they make these days) are far from a great hardware value. If you'd like one with a current generation Intel processor you'll be paying at least $1000, and a few slight upgrades to the RAM, hard drive and processor can easily put the price over $1500.
Winner: HP. There's no contest here.
Ownership Experience
Both HP and Sony have customer service departments that offer reasonably good service. Information is somewhat limited, but recent surveys from Laptop Magazine gave high marks to both companies. Although technically focusing on laptops, the results from Laptop Magazine should apply to customer service for desktops as well.
Although Sony's all-in-ones are of very high quality, their tight design could be a concern. All-in-one computers are almost always harder to upgrade than desktops, and since Sony offers no traditional desktops, you don't have the choice of buying a Sony and enjoying an easy to upgrade desktop chassis.
Winner: HP. Most of HP's desktops will be easier to upgrade and service.
Conclusion
Although this is a close fight, HP wins in the end.
The primary reason for this, above all else, is that Sony simply does not seem that interested in trying. The company has decreased its involvement in the desktop computer market over time. That's not surprising. Sony is a company that tends to focus on producing well engineered, high-end products. Desktops do offer much challenge in that space today.
If you are looking for an all-in-one PC, Sony is worth a look. Otherwise, you'll be better off with HP.
References
Author Experience
Laptop Magazine Best & Worst Laptop Brands 2011: https://www.laptopmag.com/mobile-life/best-brands-overall-verdict-2011.aspx