Laptop Comparison: Lenovo vs Mac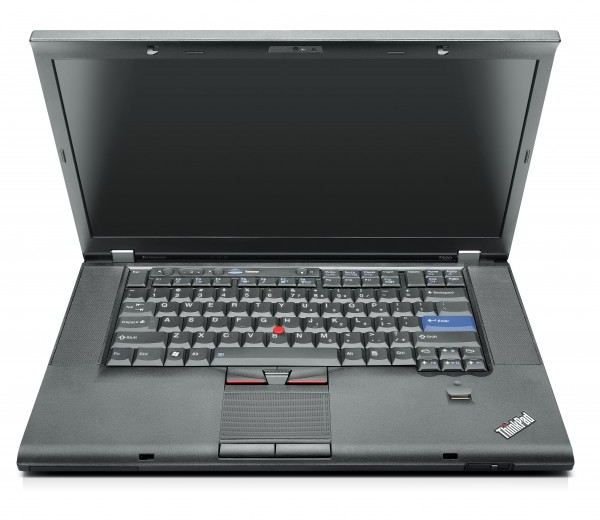 ThinkPad T Series: The T520 in Review
The popular T-series ThinkPads from Lenovo are super-fast performance laptops. They each come with HD integrated graphics. The T410 is no longer sold from the manufacturer, but Lenovo does still sell their ThinkPad T420, ThinkPad T420s, and ThinkPad T520.
In review: The T520 is Lenovo's best seller, and it is the latest T series model. It is a popular business notebook. It sells as low as $779.00.
Con/Pro: It is however the heavier (5.57 lbs) of the three ThinkPad T Series, but it features a 15.6" FHD widescreen.
Specs: Contains Intel Second Generation Core i processors (installed with either i3, i5 or i7 processors). It comes with a 320GB hard drive or a 160GB SSD, and can be hold up to 8GB RAM.
OS: Preloaded with MS Windows 7, Vista, or XP.
Features: Comes with a Webcam and fingerprint reader (for power on and authentication). It also comes standard with a 9-cell battery and enhanced video and voice conferencing.
Wireless capabilities: WLAN and WWAN.
Apple MacBook Pro: The MacBook Pro 13 in Review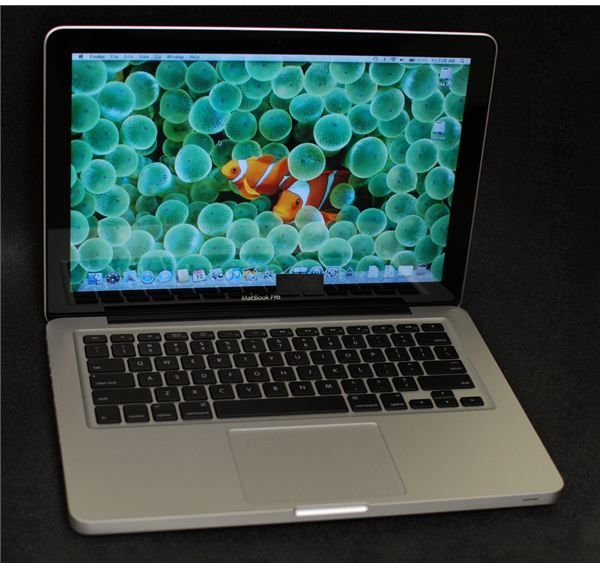 The MacBook Pro is manufactured by Apple. The MacBook Pro lineup are as follows: there is the 13", 15", and 17". The 13-inch MacBook Pro contains a dual-core (Intel Core i5) processor, while the 15 and 17-inch models feature a quad-core (Intel Core i7) processor. The 13-inch is equipped with Intel HD Graphics 3000 or with the NVIDIA GeForce 320M graphics processor with 256MB of DDR3 SDRAM, while the 15 and 17-inch models come equipped with AMD Radeon graphics processors.
In Review: The 13-inch MacBook Pro is the cheaper of the MacBook Pro models. It is said to be a good home notebook. It sells for about $1,199.
Con/Pro: For being a widescreen, it doesn't offer a true 16x9 display. It weighs 4.4 lbs, which is lighter than the Lenovo ThinkPad T520.
Specs: It comes with 2 GB of memory, and is upgradeable to 8 GB (max). Hard Drive: 160 GB.
OS: Preloaded with Apple's MacOS X 10.6.
Features: Built-in stereo speakers and Bluetooth. It also has a Multi-Touch Trackpad and features a Backlit Keyboard.
Wireless capabilities: It uses the latest in wireless technology: 802.11n.
Who Makes the Better Laptop?

After a complete comparison between both laptops, the Lenovo ThinkPad is the better notebook when it comes to the overall system performance, but it is the Apple MacBook Pro 13 that comes at top when comparing graphics (with its excellent color and contrast).
So which one is better? It really comes down to what operating system (OS) a users wants to run. Therefore, it's all up to you. They are both winners! To help you decide which notebook to buy, check out this Lenovo Guide and Macbook Pro Tutorial.
Image credits:
References Section
Laptops and Netbooks: https://laptops-and-netbooks.findthebest.com/